Chelsea asked more questions than it answered with its performance on Wednesday against Al Hilal. The Blues squeaked into the final of the FIFA Club World Cup with a 1-0 win over the Saudi Arabian club in a game that was anything but comfortable. It was the same old song and dance from the reigning European Champions as they failed to put a game away late after taking a lead. This allowed Al Hilal to grow in confidence and if not for the heroics of Kepa Arrizabalaga, this article would've previewed a meaningless match between Chelsea and Al Ahly for third place.
Nevertheless, that isn't the case. The Blues have a date with Palmeiras in the final and there is no shortage of intriguing talking points ahead of the highly anticipated contest. Thomas Tuchel has decisions to make all over the pitch—that is, after he decides on which formation to play. The UEFA representative is looking to clinch its first trophy in this specific tournament throughout its storied history. It was a similar circumstance that saw Chelsea defeated in heartbreaking fashion a decade ago at the hands of a Brazilian club. Can the Blues avoid another devastating defeat on Saturday or is their fate already sealed? Some of these decisions might determine that answer.
Here are three things to look for in the build-up to the weekend's Club World Cup final:
1. Will some key names be included?
If a casual spectator decided to sit through either of Chelsea's last two showdowns, he or she would have surely noticed the subdued nature of the Blues' sideline. This is because the Blues' fearless—and loud—leader has been stuck in isolation back in London. Tuchel tested positive for COVID-19 ahead of the game against Plymouth and he has yet to join up with the team. Only the players can attest to the impact it's had on the squad throughout the games, especially because he's still been able to relay managerial decisions to his staff via real-time video calls, but it's safe to infer there is that certain spark missing without the gaffer physically present.
Reports have stated that as long as Tuchel tests negative for Coronavirus before Saturday's final, he will at the very least be in attendance in Abu Dhabi for the match. This would be a huge pick-me-up for a Chelsea team that looked in need of motivation against Al Hilal. No offense to Arno Michels, who has done well in doing what's been asked of him in Tuchel's absence, he just isn't the type of manager the Blues need right now. Tuchel's track record speaks for itself. He is a natural winner and those individuals come in handy when trophies are on the line.
Regardless of whether or not the beloved head coach is on the touchline this weekend, there are some key personnel decisions he'll have to make as it relates his starting XI. The first and arguably most important call he'll have to make is whether or not to include Mason Mount in the line-up. Mount came off in extra time with a knock against Plymouth, which saw him dropped midweek. He did make a 20-minute cameo in the semifinal though. Mount didn't play his best football due to the position he was put in, but he seemed to be moving fine. Therefore, if the English star boy is ready to go, Tuchel shouldn't hesitate from including him from the off.
Unfortunately, both of Chelsea's wingbacks have been ruled out of the tournament. Ben Chilwell is obviously out for the season, but there was some optimism Reece James could be ready to go. He'll be on the bench—along with his compatriot, Chilwell—cheering on his teammates and wishing he could be out on the pitch as he strives to return for the Crystal Palace match.
Lastly, Edouard Mendy is another name to keep an eye on for a potential return. He's missed over a month due to his involvement in the African Cup of Nations. Mendy has linked up with his team in the United Arab Emirates following his successes with Senegal and the Goalkeeper of the Tournament (AFCON) looks ready for selection. More on this in the next slide . . .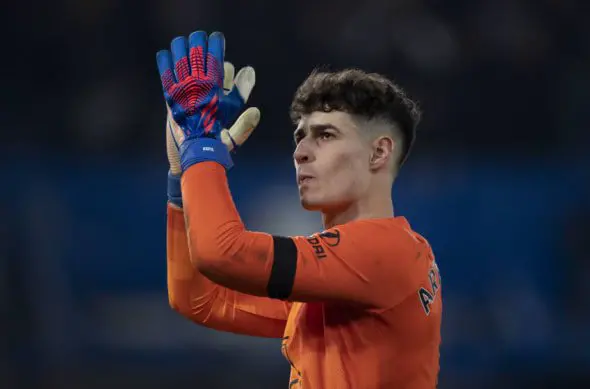 2. The great goalkeeping quandary
Our good friends over at The Real Champs put it best when reacting to Arrizabalaga's saves against Al Hilal: "[Chelsea has] always got talented goalkeepers." This statement would've teetered on the side of insanity during Frank Lampard's first year in charge when the options were a struggling Spaniard and an aging Willy Caballero. Nonetheless, it's easy to see now that the Blues have been blessed with some incredible shot-stoppers over the years.
That blessing may also be a curse on Saturday though. Tuchel has a decision to make between the sticks. History has told us that he favors the goalkeeper who has gotten a majority of playing time in certain competitions (a la 2021 FA Cup). The Club World Cup is an unprecedented circumstance though with only two games being player in total. Thus, the German manager will have to give the green light to whichever player gives his side the best chance of winning. I can't believe I'm typing this sentence right now after all of the ups and downs in recent seasons for a certain Spanish someone, but I don't think there's much between the two goalkeepers at the moment.
It goes without saying Mendy has been one of the world's best in the last two seasons, his accolades speak for themselves. He won the AFCON, the Best Goalkeeper award and he was named into the team of the tournament most recently. Mendy also found himself included in the best UCL XI for last season's excellence. He took home awards for being the Best FIFA Men's Goalkeeper and UCL Goalkeeper of the Season too, cementing his place amongst world football's elite custodians. The Senegalese shot-stopper has been crucial to Chelsea's success at every level over the last 18 months.
On the other side of the aisle, Arrizabalaga is the most expensive goalkeeper transfer of all-time. He's struggled undeniably at times—mostly during Lampard's time in charge—but he's done well to get back on his feet, dust himself off and return to the level he needs to be at right now. Arrizabalaga put in a Man of the Match performance against Al Hilal to cap off what's been a brilliant stand-in stint during Mendy's absence. There is also the fact that the 27-year-old is excellent in penalty shootouts, a trait that unfortunately eludes his partner.
The Blues have the best one-two punch in world football when it comes to goalkeeper depth. It's a luxury throughout the course of an entire campaign, it's just become a dilemma in this instance. Personally, I believe Arrizabalaga's Man of the Match outing midweek tips the scales in his favor. This is the perfect opportunity for him to "go out on top" temporarily, seeing as the Carabao Cup final is in two weeks, before passing the baton back to Mendy. One thing is certain, Tuchel's got his hands full with this decision and nobody envies the fact he has to choose between the two.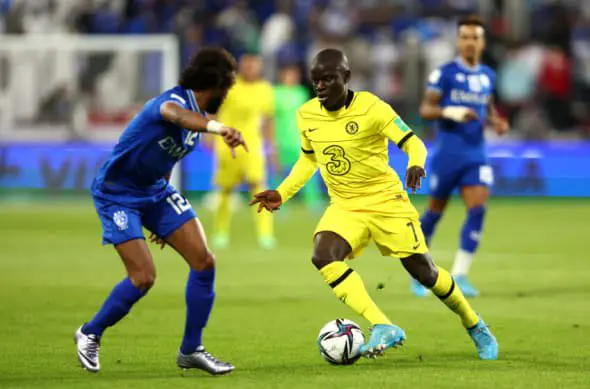 3. Shape, set-up and stuff of the sorts
There is one thing that keeps Chelsea managers from succeeding long term after they reach the highest of highs. Each one flies too close to the sun and gets burnt when teams figure out the formation that makes the Blues a one-trick, um, bird-man? I like pony better, but we had to keep the allusion alive somehow. Anyways, it happened with Antonio Conte. It happened with Maurizio Sarri. It happened—to a lesser degree—with Lampard and it happened to Tuchel to start the year. Luckily for Chelsea, the board picked a magician with many tricks up his sleeve. Wow, much like Icarus, I'm on fire with these literary devices.
Supporters hadn't gotten a chance to bear witness to claims their manager was a tactical wizard before this season. Tuchel set his side up in a base 3-4-3 in every game except for one last season (first half at Leeds United) and it worked wonders. The Blues clawed back into the Premier League's top four, they managed to make it to the FA Cup final and they achieved European success on that night in Porto—all using the aforementioned shape. However, once teams started to figure the tactics out and injuries began to impact results, Tuchel was forced to change. Only then did Chelsea fans get a glimpse of the tactical mastermind in their team's dugout.
The Champions League-winning manager has used a plethora of shapes this season. This includes formations like the 3-5-2, 3-diamond-3, 4-2-2-2 and most recently, 4-1-4-1. The Blues switched it up again versus Al Hilal, choosing to revert back to what got them there in the first place. They looked awkward at times in a back three with the midfield especially getting overrun in the second half. Nevertheless, Tuchel and Michels doubled down on the 3-4-3 in-game.
The struggle against Al Hilal in the semifinal only raises more questions about which shape Chelsea will line up in against Palmeiras. The Brazilians played in a 4-2-3-1 formation against Al Ahly in their semifinal contest, which could play into Tuchel's decision in the end. The 4-1-4-1 seemed to be working fairly well before Wednesday. Without the German coach being in Abu Dhabi to answer on his decisions, there's no telling whether that was a planned change or if it was to cope without Mount in the starting XI. Tuchel's done everything in his power to prove he knows this squad's strengths, let's just hope that's the case when he puts together a plan for the final.
What are some of the things you'll be looking for ahead of the Club World Cup final? Let us know your thoughts in the comments or on Twitter!