Arsenal hosted Burnley in today's league fixture at the Emirates stadium. Arsenal were looking to get back into winning ways after they lost to Liverpool in their last match. Mikel Arteta's side had their game against Tottenham Hotspur postponed and missed the Matchday twenty-three fixtures. Burnley were also looking to get back into winning ways after suffering consecutive defeats.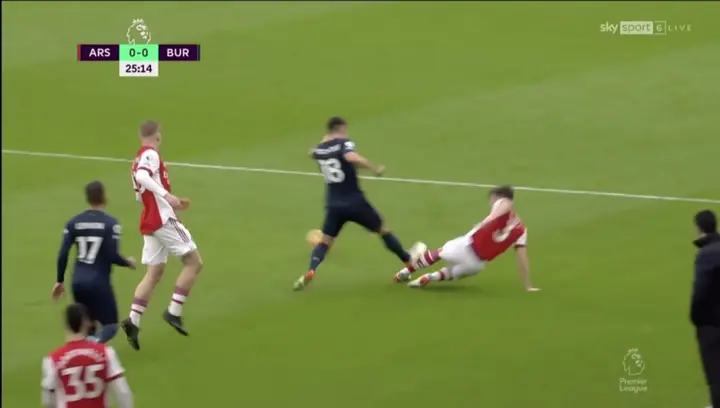 Following the first half, there was a decision made by the officiating referee, David Coote, that had to be looked into. Arsenal left back Kieran Tierney was fouled by Burnley midfielder Ashley Westwood in the first half of the match. It was a reckless challenge on Kieran Tierney, and the referee only showed Ashley Westwood the yellow card. Ashley Westwood charged him from behind, resulting in a foul.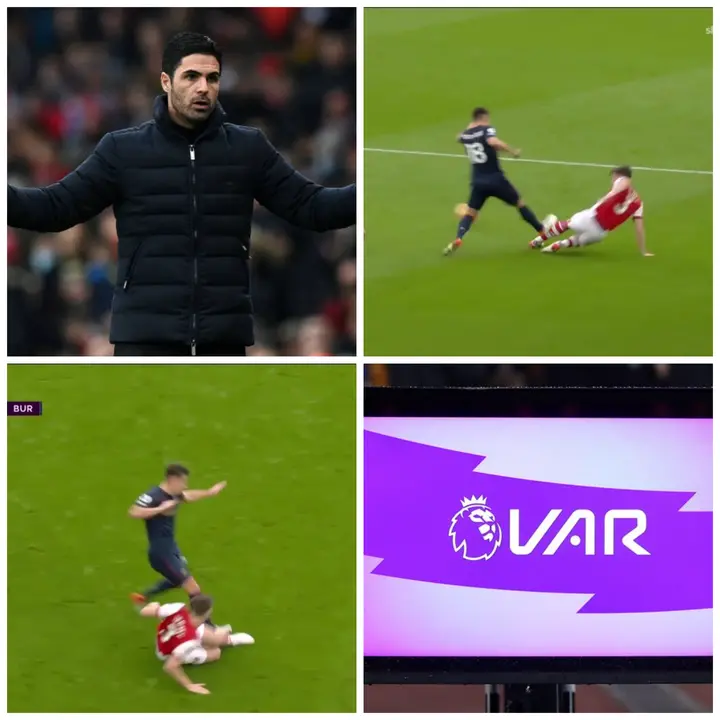 We've seen a few cases where the referee would consult the video assistant referee to get a review of the situation. Burnley would have been down to ten men if VAR had intervened. It wasn't a regular foul, and cautioning Ashley Westwood wasn't enough. That foul on Tierney was an injury-threatening foul and David Coote should have gone beyond showing the yellow card.
Mikel Arteta was obviously not impressed with the referee's decision, Burnley played roughly in the first half of the match. This gave Arsenal less room to move forward, as their players are brought down when they do. Burnley played well defensively in the first half, they prevented Arsenal from reaching out to their goalkeeper more often. Arsenal, on the other hand, had more ball possessions and created more scoring chances.