Following the draw at Stamford Bridge on London derby game, Arsenal's Mikel Arteta showered  praise on Chelsea.
Mikel Arteta, the manager of Arsenal, has commended Chelsea's effort in their Saturday night London derby matchup with his squad.
The Blues got off to a fantastic start and led 2-0, but Arteta rallied his team and they battled back to tie the game at 2-2 and gain a point.
While acknowledging that his side had a rough start to the match, the Spaniard was complimentary of their host's efforts.
It's conflicted emotions. According to the BBC, he stated, "Credit to Chelsea for the way they set up."
You must anticipate that. We performed poorly in certain fundamental areas; we didn't play with enough purpose while using the ball, and we were a little too soft at times. We gave them permission to run, which is quite risky.
He continued by praising his team for their mentality and shift in focus, which allowed them to return and score a point.
"We made adjustments and changed the tempo of the second half. We should have scored sooner since we posed a greater danger. We wanted more, but we only managed two excellent goals, which earned us a point.
You can lose focus and begin blaming one another when Chelsea is ahead 2-0. However, the team never took that action since they had confidence in their ability to win the game."
Mauricio Pochettino, the manager of Chelsea, confirmed to Pulse Sports that Mhykaylo Mudryk, a forward from Ukraine, intended for his absurd strike against Arsenal to finish up as a goal for Chelsea.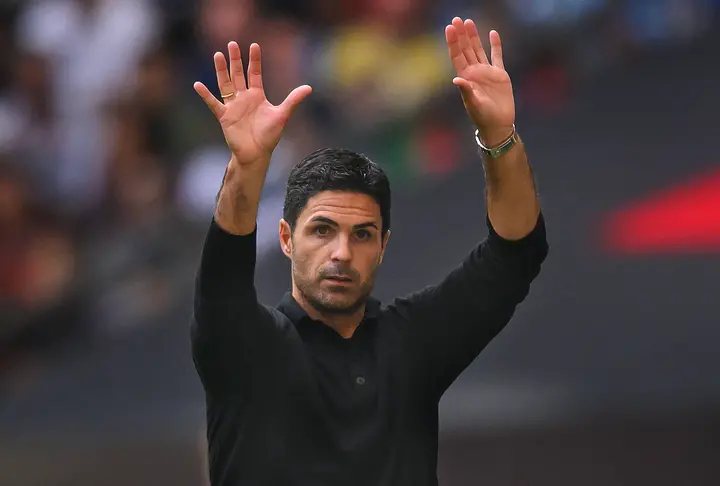 The 21-year-old striker doubled Chelsea's advantage on the day after catching David Raya off guard with his left foot from the right flank.
Though many thought Mudryk was trying to cross the ball to Raheem Sterling at the back post, the angle of the strike cast doubt on the attempt's purpose. Chelsea's Argentine manager, Mauricio Pochettino, dismisses the notion.