Arsenal have made a step closer to announce their first and second signing in this January transfer window.
The club has been involved in negotiations with two players a striker and a midfielder and according to reports from sources near the club, it's a matter of time before Official announcement is made.
The gunners have reached an agreement with Serbian and Fiorentine Striker Dusan Vlanovic. The 21 year-old has been outstanding player in Serie A which has attracted some big clubs in Europe. Arsenal manager Mikel Arteta is a big fan of the talented player and believe he will replace Pierre Aubameyang.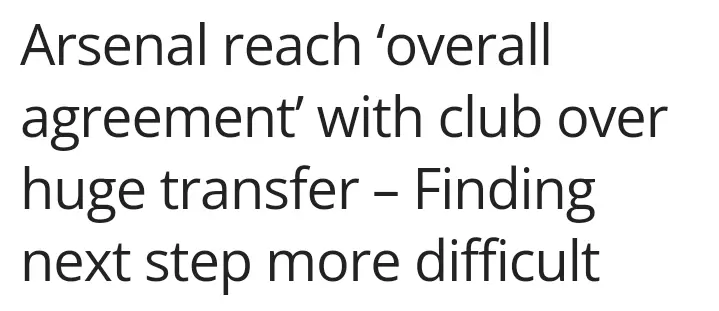 There is silence from the player's end, both with the Italian side and other clubs, which 'Arsenal managers know' about, who 'after an overall agreement with Fiorentina (including the transfer of Torreira), found themselves facing an identical smokescreen.
Elsewhere according to the Telegraph, Arsenal are in an advanced stage of bringing back former Liverpool player Wijnaldum on loan from Paris Saint Germain. The player has struggled since he left the reds and Mike Arteta has made it clear he want the Dutchman at Emirates.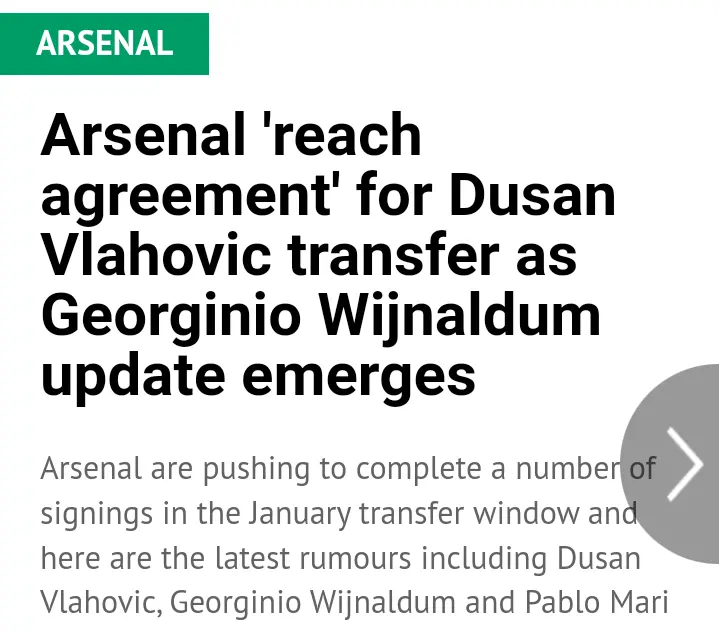 The two deals will be announced in the coming days as Medical of Dusan Vlanovic is being planned on Monday next week. Arsenal technical director Edu want the club to seal the two deals as fast as possible. Vlanovic will be taking Aubameyang's role whose current situation at the club is uncertain.
Arsenal's interest in a midfielder is due to Grannit Xhaka's ages. The north London club want to bring in young blood to help the team finish in too four. Sambi Lokonga has not proved to be good replacement for the Switzerland international which has made Arteta to consider another Central midfielder.