On this day three years ago Chelsea captain Cesar Azpilicueta scored one of the most offside goals the Premier League has ever seen – and it sparked an incredible reaction from Cardiff manager, Neil Warnock.
During the 2018/19 season, Cardiff were desperately battling against relegation and led Chelsea 1-0 at the Cardiff City Stadium. They were on course for a crucial three points.
However, the away side equalised in the 84th minute in the most controversial circumstances.
Willian's corner was flicked on by Marcos Alonso and Azpilicueta, who was standing yards offside, headed home.
VIDEO: Azpilicueta scores offside goal vs Cardiff
Somehow, the assistant referee, Eddie Smart failed to spot it.
Sky Sports images later showed that Willian appeared to be blocking Smart's line of vision.
When Ruben Loftus-Cheek won the match for Chelsea in injury-time, it left Warnock absolutely fuming.
In fact, he was so fuming that he marched onto the pitch at full-time and just stood and stared at the officials. No ranting or raving, just a long, hard stare. It was a quite brilliant reaction – and he immediately became a meme.
VIDEO: Neil Warnock's reaction at the final whistle
And he didn't hold back in his post-match interview either.
"It's almost like it's not who you play, it's who you get to referee and who is going to have a flag in their hand nowadays, it's just as important," Warnock told Sky Sports.
"The best league in the world and probably the worst officials at the minute."
VIDEO: Neil Warnock's post-match interview after Cardiff vs Chelsea
Meanwhile, Sky Sports pundits Graeme Souness and Roy Keane couldn't believe what they had just witnessed while in the studio.
"What can he be looking at? He's got a clear view," said Souness. "There's no bodies between him and Azpilicueta. He must get it right. That is a very easy decision for a linesman to give."
Keane added: "The linesman has to do better here. How he hasn't seen that I will never know. Full credit to Cardiff, they were magnificent today.
"He (Smart) is saying that Willian blocked his view, but it wasn't a six inches one. Either side you should be able to see he's two yards offside.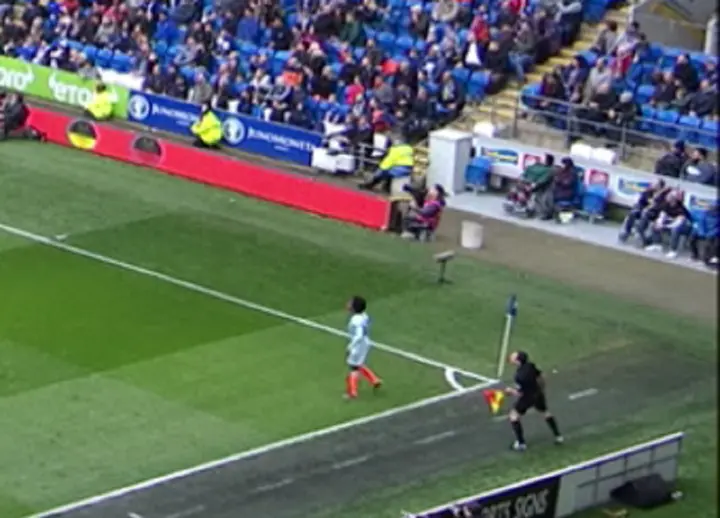 "It's soul-destroying really. I can understand why the lads are down."
Cardiff went on to get relegated by two points and if you think Warnock has forgotten about that offside goal, think again.
Recently, when speaking about Azpilicueta as a player Warnock claimed the Spaniard wasn't as good as many football fans make out.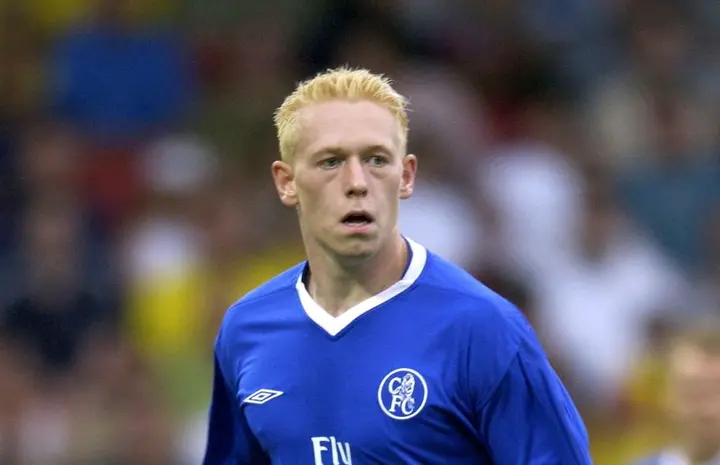 Do you know this obscure Chelsea footballer from the 2000s?
"I think he's an excellent wing-back, I'm not sure he's a top class defender," Warnock said.
"Listen, I don't forgive him for being offside for that goal at Cardiff, that's what it is… it'll be the bitterness underneath.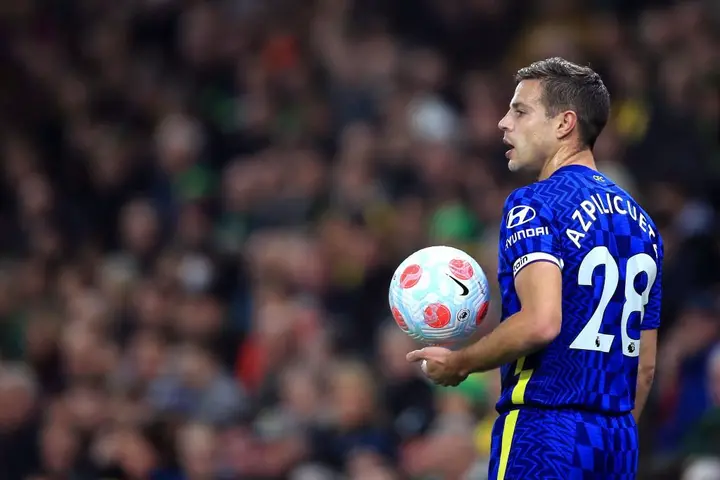 "I think it goes two ways to be honest. I think Azpilicueta has been a very fortunate lad to be a at a club like Chelsea. I don't think he is a great defender.
"Sometimes in football you need a bit of luck and I think he's had a bit of luck at the right time and in the right place. That's what you need in football, you need a bit of luck to be successful."
We miss you in the Premier League, Neil Warnock