In a thrilling preseason clash between Manchester City and Bayern Munich, Pep Guardiola's men emerged victorious with a 2-1 win, without further ado, Below are the best players from the match.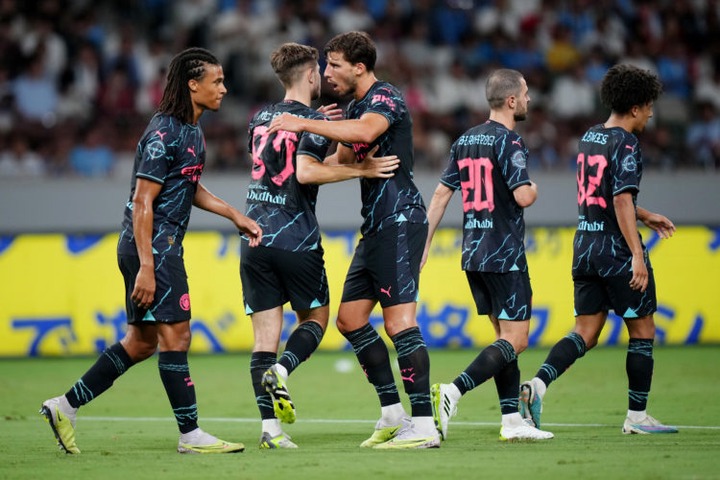 Kyle Walker:
Despite rumors of his potential exclusion, the ever-reliable Kyle Walker defensive prowess and lightning-fast pace was on full display in what could be his final game for the Manchester based outfit. The Englishman's clever passes were instrumental in setting up James McAtee's goal, leaving a lasting impact in the minds of the fans.
Rico Lewis:
Operating on a right-sided midfield role, the England international displayed ice-cold composure as he effortlessly dribbled past opponents, leaving them in his wake. Lewis's flicks and tricks were a spectacle to behold, and his assist for James McAtee's opener highlighted his masterful abilities despite his teenage years.
James McAtee:
As the goal-scorer who opened the scoring for Manchester City against Bayern, James McAtee deserves significant credit. Although his overall performance was slightly subdued, his crucial strike was enough to set the tone for the match.
Aymeric Laporte:
Although not heavily tested defensively, Aymeric Laporte made his presence felt by finding the back of the net from close quarters. His contribution to the team's victory did not go unnoticed, and he rightfully earned plaudits for his goal-scoring prowess.
Phil Foden:
Phil Foden, who had been instrumental in previous matches, had a relatively quieter outing against Bayern Munich. However, his precise passing and ball retention skills played a vital role in the late winner for Manchester City.