Brazilian national team star Casemiro received another straight red card on Sunday evening, in Manchester United football club's match against Southampton football club at Old Trafford.
The former FC Porto star has been in an astonishing form for Manchester United football club since joining them from Real Madrid football club in the summer transfer window, and he has been doing pretty well against Southampton football club before he was given a red card in the first half of the game.
Coach Erik ten Hag gave the Brazilian star another starting role in his team's midfield alongside Bruno Fernandes, but he was issued a red card because of his unsportsmanlike behaviour.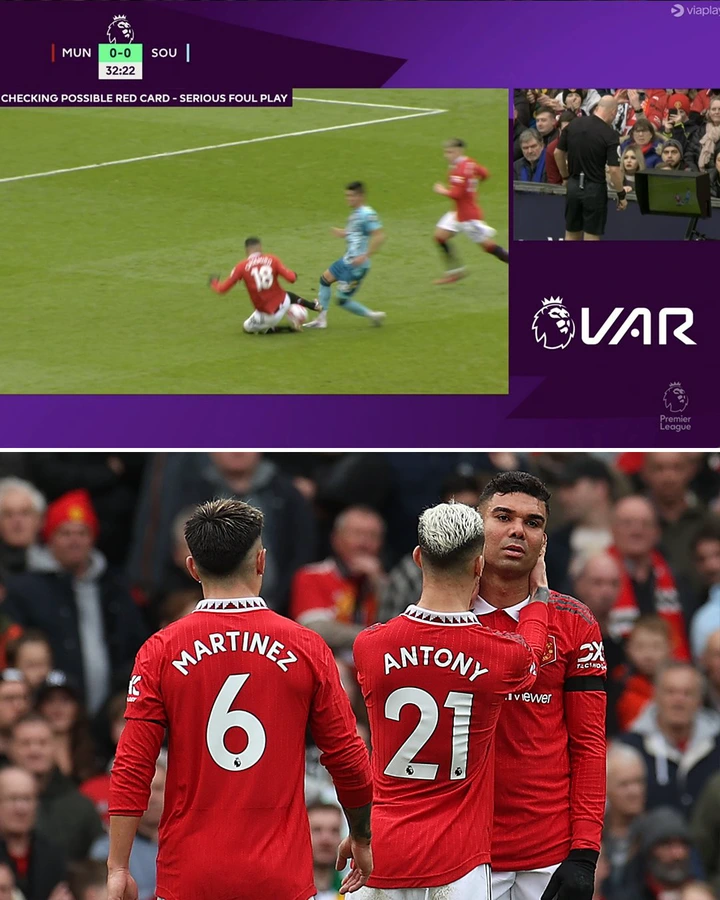 Both teams efforts to score in the both halves of the game were not successful, as the match ended in no victor, no vanquished at Old Trafford.
Casemiro was issued a straight red card by the centre referee in the 34th minute after his dangerous challenge against Southampton football club player.
The midfield maestro was initially given a yellow card by the referee, but the Video Assistance Referee (VAR) revealed that it was a red card challenge.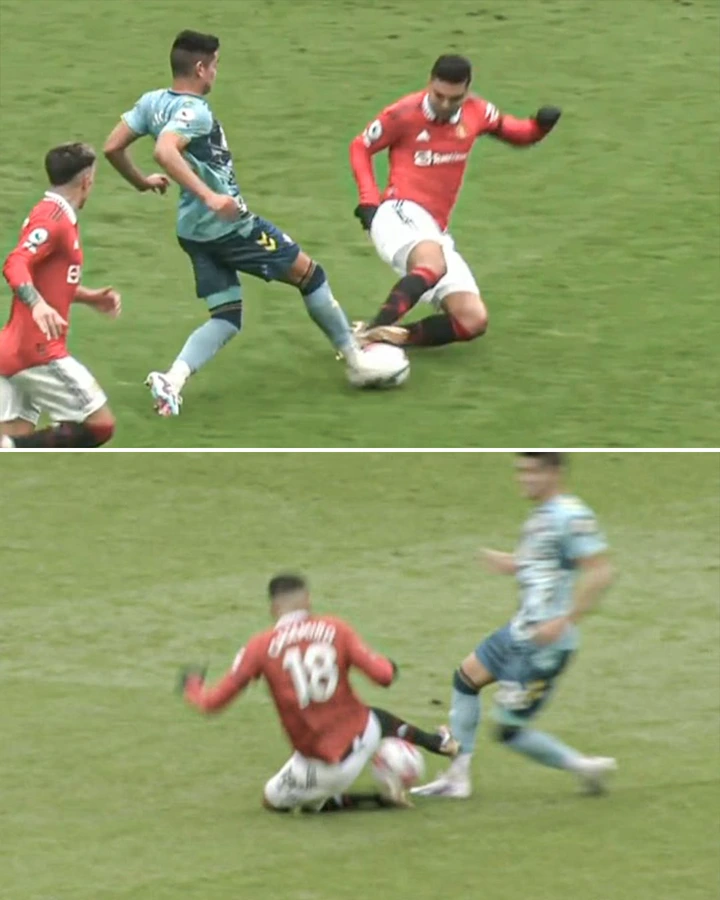 Prior to Sunday's game, Casemiro did not receive a straight red card through his seven years spell at Real Madrid football club, but he has now received two straight red cards at Manchester United football club this season, having previously received a straight red card against Crystal Palace football club in February and he has now received another red card, he is now expected to miss Manchester United football club's next few matches.