Following the impending UEFA Champions League quarter-final second leg clash between Chelsea and Real Madrid, one of latter's midfielders, Carlos Casemiro, has revealed his impression ahead of the clash.
The Brazilian midfielder executed a remarkable performance in the Chelsea 1-3 defeat against Real Madrid in the first leg of the quarter-final clash at the Stamford Bridge.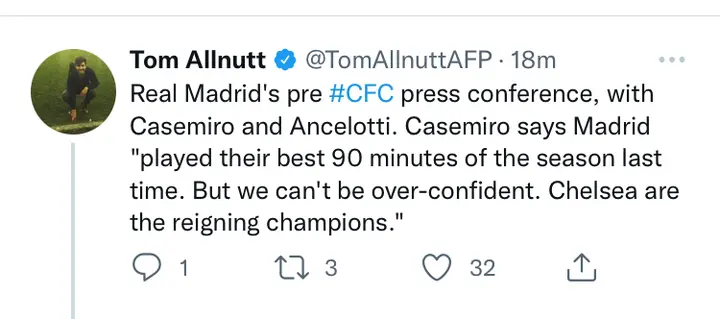 The Real Madrid player, in a statement recounted on the first leg performance against Chelsea, affirming that his team had the best of 90 minutes so far this season against Chelsea at the Stamford Bridge, in the UEFA Champions League clash.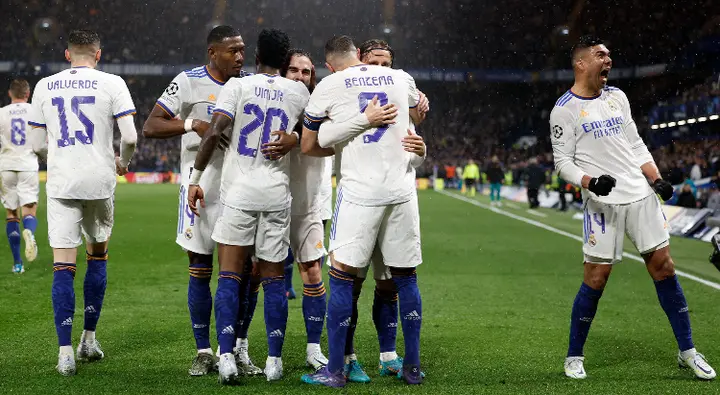 He further explained that despite the remarkable performance in the first leg, Real Madrid is not ultimately confident as Chelsea remains the reigning champions.
Just like Chelsea, Real Madrid is keen to solidify their move to the semi-final of the UEFA Champions League this season, kindly share your thoughts on the clash in the comment section below.