Caught on camera what happened between Gavi and Vinicius in Madrid 4-0 win over Barca (Photos)
Moments after Gavi was too pushy while competing for the ball against Vinicius Junior, the Brazilian applied even more pressure on the 18-year-old to steal the ball.
Vini was clearly provoking Gavi here – and the youngster delivered a fierce reaction.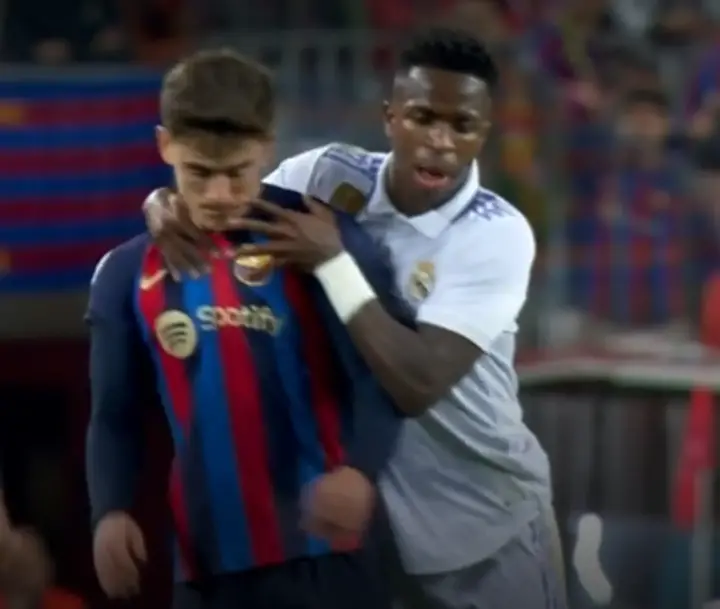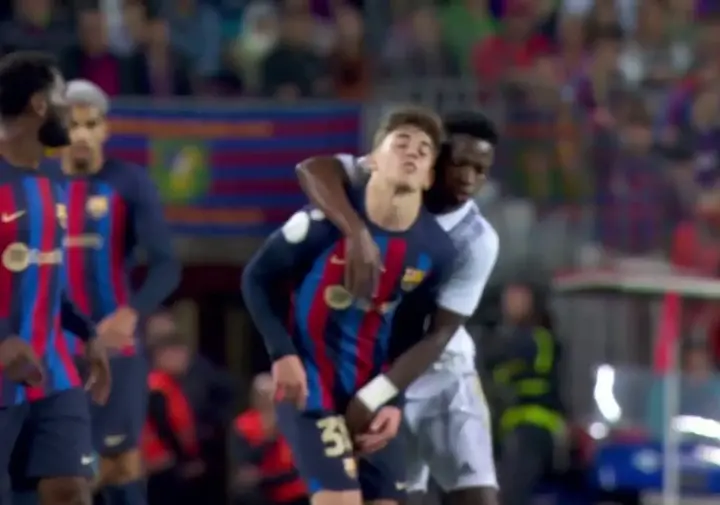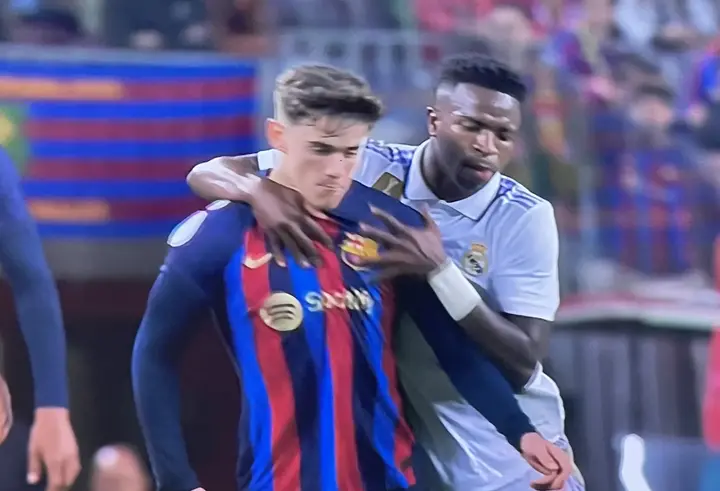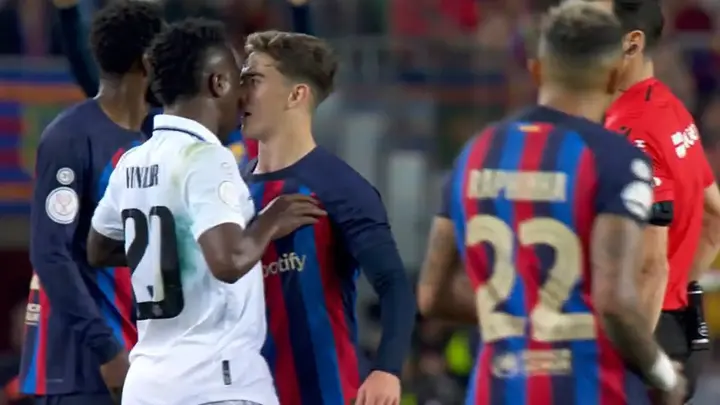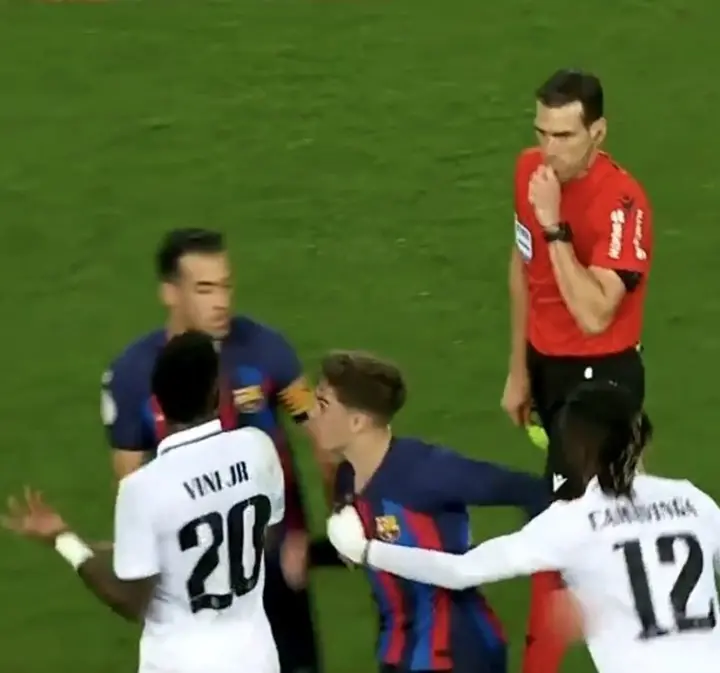 Both players got yellows for that episode.
When the two were heading into lockers, they apparently had another heated talk – this is when Vini was calmed down by one of his teammates.