Chelsea played a 2-2 draw Wolvermpton Wanderers at Stamford Bridge, and the new owner of The Blues, Todd Boehly was also present at the The Bridge.
In the first half of the game around the 40th minute, Ruben Loftus-Cheek's Goal was disallowed and rulled out for offside, and the new boss was left in disbelief.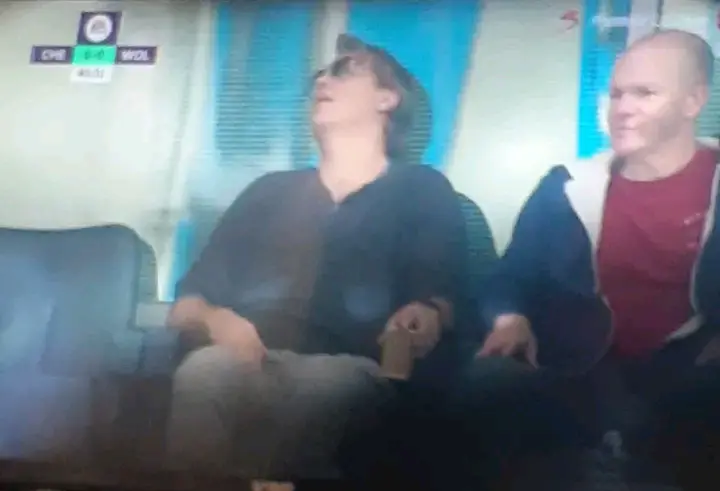 Prior to the goal, Todd Boehly was whistling and when Loftus-Cheek's Goal was disallowed the American Businessman was left in disbelief from the stand, as he put on a disappointing facial expression.
A lot of Chelsea fans were happy for how the new club owner reacted to the decision by the referee, and a lot of the fans believe that they (Chelsea) have a new big fan in the person of Todd Boehly.
As at the time of writing this article, the game between Chelsea and Wolves is currently ongoing and already in the second half.
Chelsea vs Wolves ended in a 2-2 draw at the Stamford Bridge as the blues new owner not satisfied with his players performance today.