Reece James Captained Chelsea to a 1-1 draw with Liverpool yesterday at Stamford Bridge, and before the kick off of the game the Chelsea fans displayed some words for him on a banner in the stands.
Written on a banner yesterday at Stamford Bridge, the Chelsea fans clearly wrote; "Reece James One of Our Own," and it was a great gesture shown to their new Captain. See the photo of the banner at the Bridge below.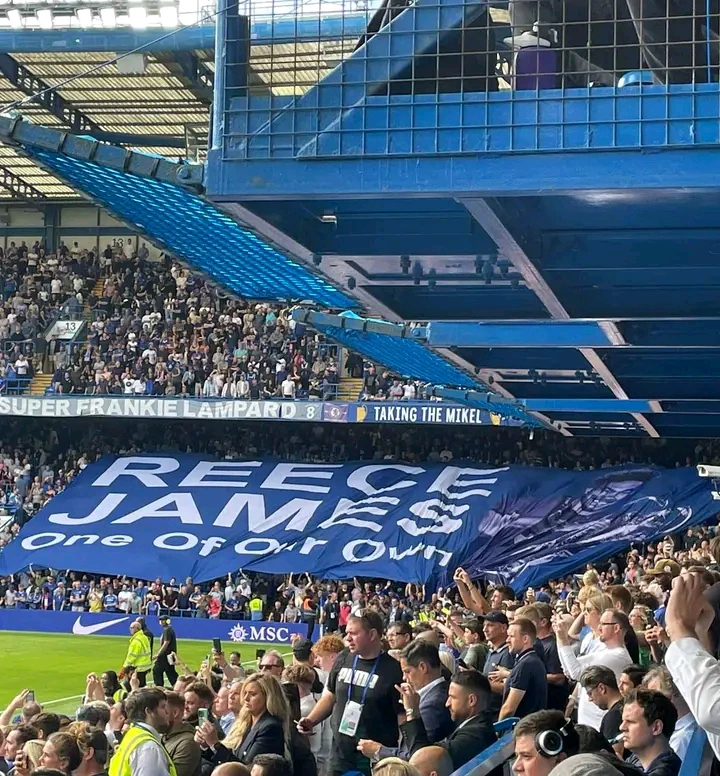 Reece James was exceptional for Chelsea yesterday as he lead his team to a draw against one of their strongest rival, and despite the fact that he didn't finish the game he was still outstanding in the time he played.
It was a great performance from the England International.
What do you have to say about Reece James' Performance for Chelsea yesterday at Stamford Bridge? You can freely drop your comments in the comment section below.