Chelsea football club and Brazilian international Thiago Silva last night was honoured in Brazil by his national team after at the famous Maracana stadium, the Brazilian who was accompanied by his wife Belle Silva, mother, family members and friends.
He was inducted into the Maracana walk of fame an honour that is reserved truly for the very best players to have played for the Brazilian national team, the defender made his 104 appearance for the national team as the team confirmed their place in the Qatar 2022 world cup tournament later this year.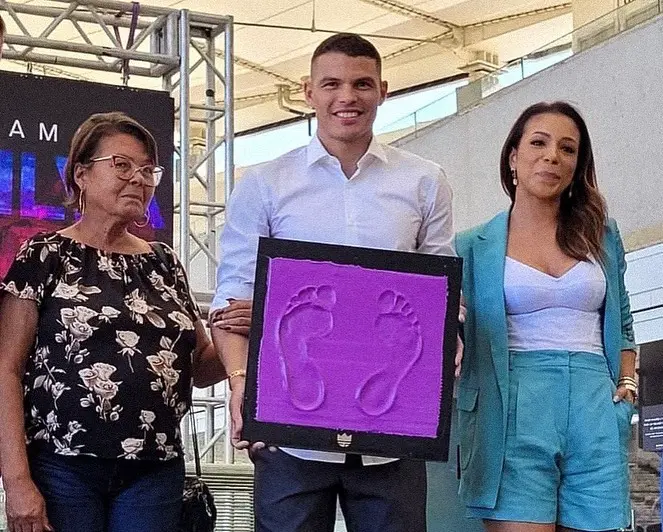 Thiago Silva holding the Maracana walk of fame award alongside his mother and wife via Instagram photos.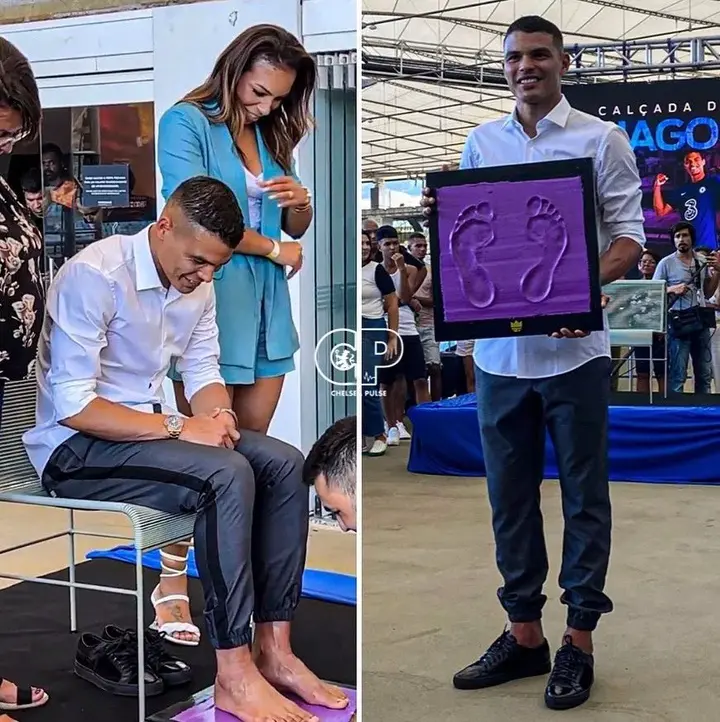 The moment his legs was imprinted into the Maracana walk of fame via Instagram photos.
The 37 years old defender continues to defy his age as he lead both club and country in search of silverware this season, he will be heading to the world cup in Qatar and we can expect him to add more awards both on individual level and with his team.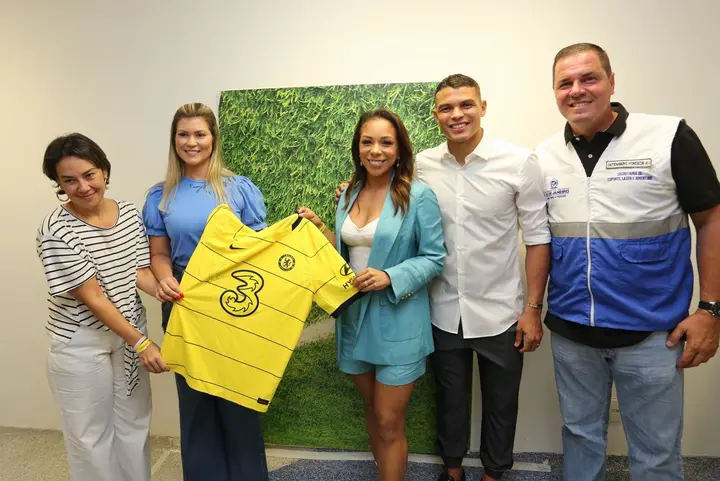 Thiago Silva family holds the Chelsea jersey in Maracana via Instagram photos.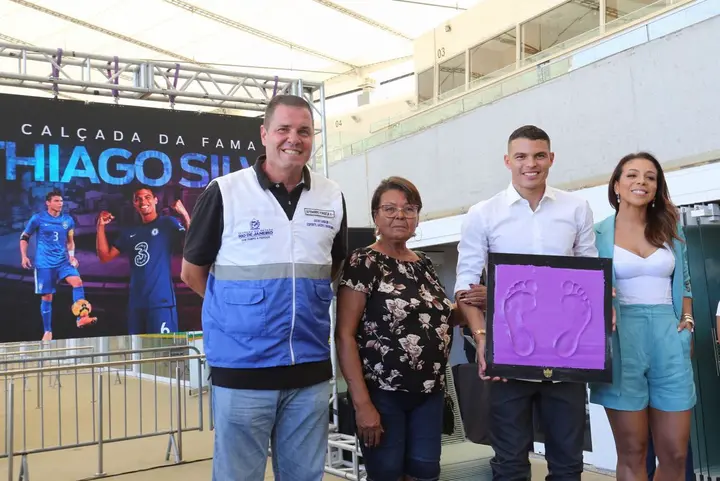 Thiago Silva, Brazil coach, wife and mother via Instagram photos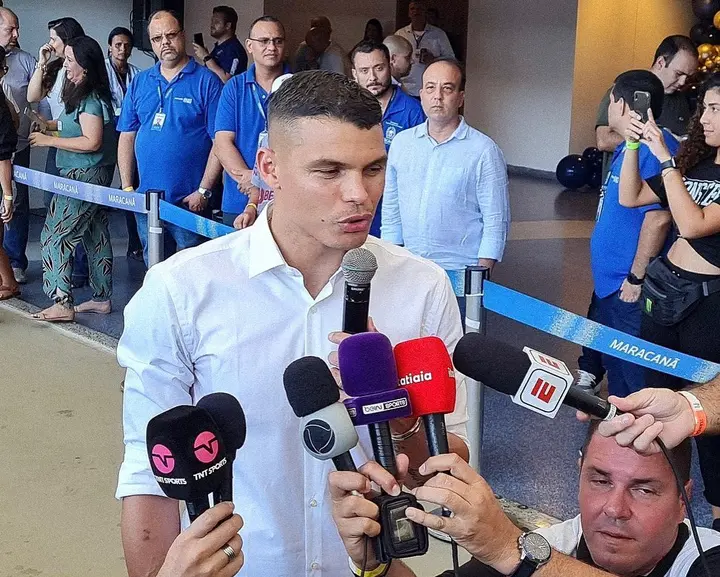 Thiago Silva speaking to the press after receiving the award via Instagram photos