Chelsea have played two friendly games on their US tour under Mauricio Pochettino in the last few days. The West London club thrashed Non-league club Wrexham by 5-0 before beating Brighton and Hove Albion by 4-3 in the Premier league Summer Series Friendly on Sunday morning.
The performance of the West London club in the Pre-season Campaign have got Fans buzzing once again as they expressed their satisfaction and excitement over the display of the team.
I mean, Chelsea have already scored 9 goals under Mauricio Pochettino in just two games and the new Players including Nicolas Jackson and Christopher Nkunku have been getting on the score sheet too.
Other new signings like Andrey Santos, Malo Gusto and Angelo have been showing promising signs with their performance too.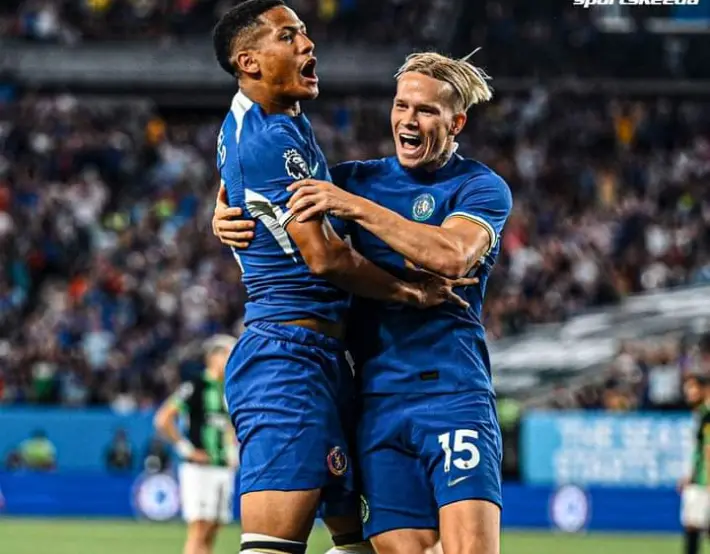 It's just Pre-season games as the terms would be different if it was a Premier league game but the early signs are positive under Mauricio Pochettino.
One of the games that Chelsea has played on their US Tour is against Wrexham, a club that's not even in top 4 Leagues in England while the second game is against Brighton, who played with 10 Players because a Player got sent off.
Regardless, Chelsea played fantastic ball in the two games, Scored great goals and won. It is such performance that Mauricio Pochettino would be able to build on and improve, going forward.
Chelsea Fans have felt disconnected from Football before last season ended. With what is going on in the United States in the Pre-season Campaign, the Fans can start enjoying football again.