Chelsea fans react as Kante returns back in full team training ahead of Dortmund clash
Chelsea fans have reacted this evening as N'Golo Kante is back in full team training ahead of their game at the weekend. The maestro might not be rushed by Potter as the head coach said he will be giving him time to recover fully.
Kante got injured at the beginning of the season and his injury was one of the reasons why Chelsea became worse game after game. Potter has stressed the importance of Kante to the team and what the French man will bring when he is back to full fitness.
Graham Potter is believed to be in a hot seat after his recent derby loss to Tottenham Hotspur. The head coach will be aiming to turn things around in the next coming games. Kante's return is expected to be a huge boost to the squad.
However, some Chelsea fans on the internet have expressed their reactions over the return of Kante to full team training. Some believed he could facilitate the needed change in the club's next few games while some believe he won't be able to do it alone.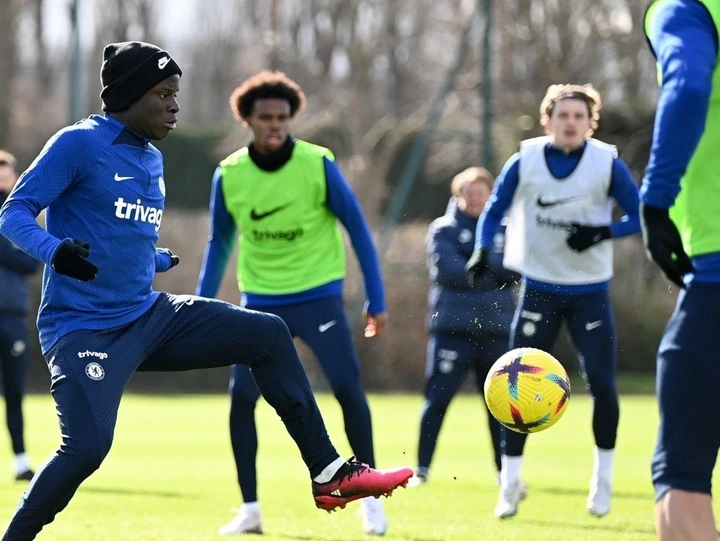 Here are the reactions below: