Chelsea following their poor start to the season have now been able to give their fans hope positive turnaround as they have now won two matches consecutively, something which has eluded the club for some months.
Last night for another amazing one for their summer recruit, Robert Sanchez, as the Spaniard recorded another clean sheet in the English Premier League.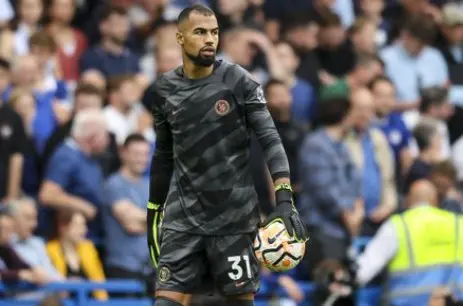 Having lose his place in the perking order at Brighton and Hove Albion, many Chelsea fans criticized his signing by the management especially as he himself didn't live up to their expectations with his early displays.
However, despite his slow start to the season, this goalkeeper is currently performing better than other goalkeepers in the league with two statistics.
First is how he is currently having the most clean sheets to himself (3), with the likes of Allison Becker and Ederson Moraes behind him as far as this is concerned.
Second, he currently has the Most Successful Pass Rate in the league (87.7%), with the Fulham goalkeeper, Bernd Leno being the closest to him in terms of this statistics.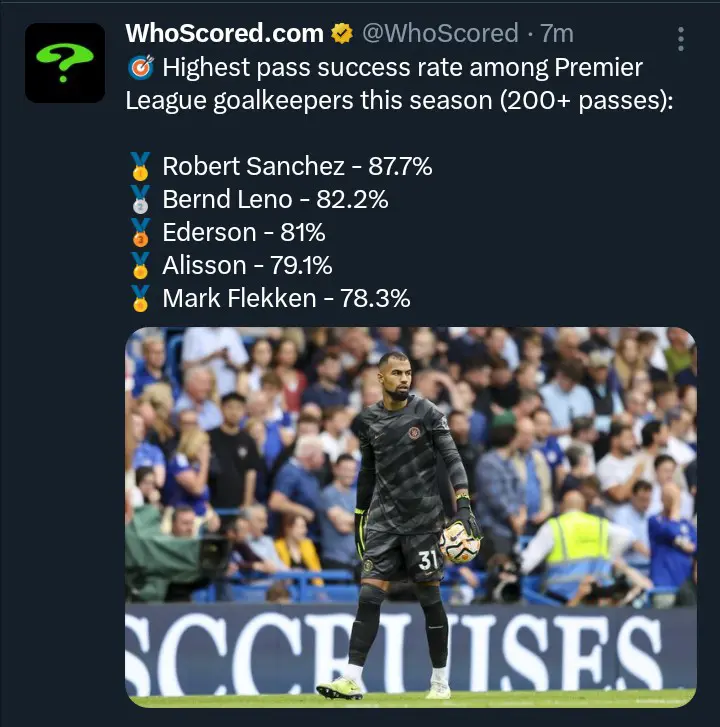 Many Chelsea fans are now seeing him as an upgrade to the loaned Kepa Arrizabalaga and the former Athletic Bilbao shot-stopper may not retain his place back in the squad if Madrid don't sign him permanently at the end of his loan spell.
Sanchez has been pivotal in the recent improved performances witnessed from Chelsea and looking at the recent displays by the team, it won't be deemed exaggerated to say they can extend their winning streak by defeating Arsenal next weekend.