Chelsea hijack Arsenal top target to reach personal terms with high-rated player
Reports indicates that Chelsea owner Todd Boehly has contacted Leeds to transact the deal that could bring Raphinha to Chelsea.
Several big guns in Europe like Barcelona, Arsenal, Chelsea and Tottenham are in the race to sign the Brazilian international.
The management of Leeds united placed a hefty £64 million price tag on Raphinha in order to scare teams away from him. Arsenal's first bid for the Brazilian was rebuffed blatantly. Raphinha's deal with Leeds united will expire in two years time.
It is reported that Barcelona has already accept personal terms with Raphinha in the winter transfer window, while Arsenal are said to be the only club that have made official bid for the star.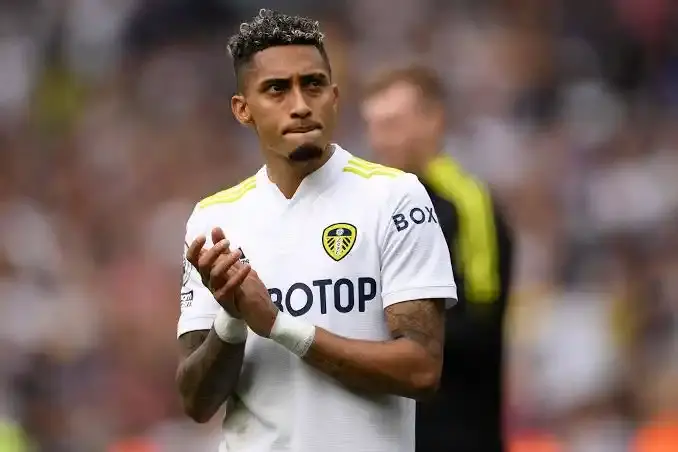 Chelsea emerges as a possible destination for Raphinha in this summer transfer window.
Todd Boehly is so involved at Stamford Bridge, according to Fabrizio Romano, that he personally called Leeds to discuss Raphinha.
He apparently received the same response as Arsenal, Tottenham, and Barcelona: Raphinha is for sale, but only for 'at least' £65 million.
Chelsea have yet to make any acquisitions this summer, but they have great aspirations now that they are under new ownership.
Chelsea can begin to focus on incoming players once the deal is done.
In addition to Raphinha, the club is considering moves for Manchester City forward Raheem Sterling and Barcelona winger Ousmane Dembele, who is about to enter the final year of his contract.