Chelsea players, Sterling give champions guard of honour to Man City
Chelsea players gave Manchester City a guard of honour to commemorate their Premier League title success.
City are in party mode after it was confirmed on Saturday that they had won the Premier League.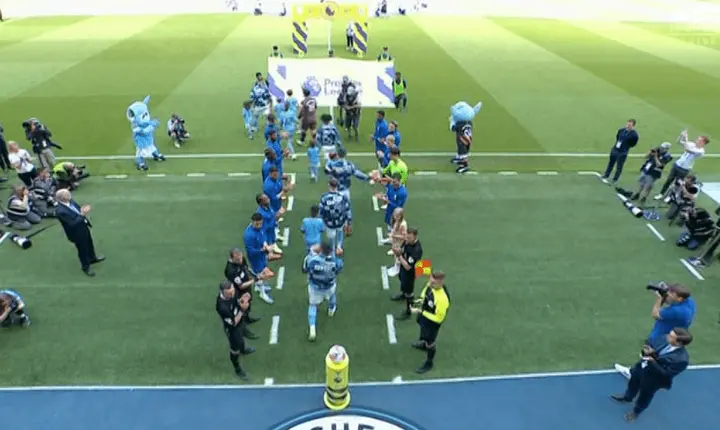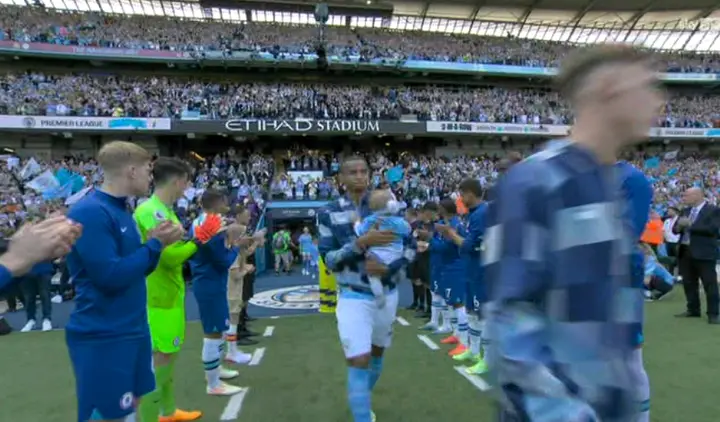 Arsenal's defeat to Nottingham Forest handed them the title before they even kicked a ball against Chelsea.
Pep Guardiola made nine changes to his side, opting to bring in several fringe players including Kalvin Phillips and Sergio Gomez.
It made the guard of honour a bit strange looking, considering most of the key players like Erling Haaland and Kevin De Bruyne were sat on the bench. Meanwhile, Chelsea forward Raheem Sterling was part of the guard of honour congratulating his former teammates.
But true to Frank Lampard's word, he went ahead with the guard of honour anyway as the home side entered the Etihad pitch on Sunday.
He had said in his pre-match press conference: "The only inspiration should be what it's taken City to get where they are.
"The trophy lift is something to be respectful of. Understanding why they are lifting it is another.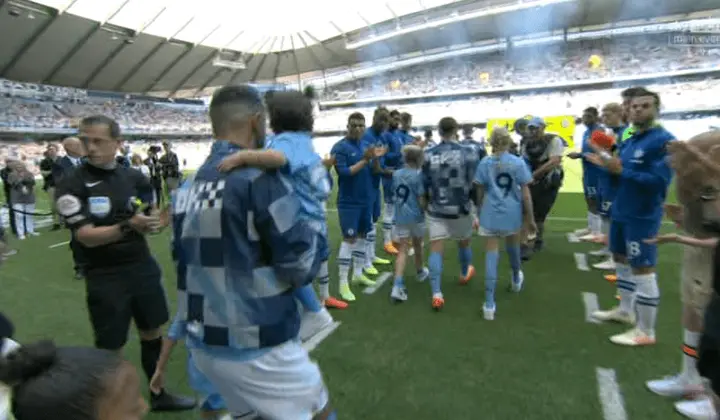 "All down the corridors at this training ground are the pictures of people lifting trophies.
"They have to understand the trophy is the culmination of everything you do at the weekend and through the week."
City fans were already in full voice as they celebrated winning the title, gathering outside the Etihad hours before kick-off.
They will lift the trophy after the match in front of their own fans in glorious sunshine to mark yet another success under Pep Guardiola.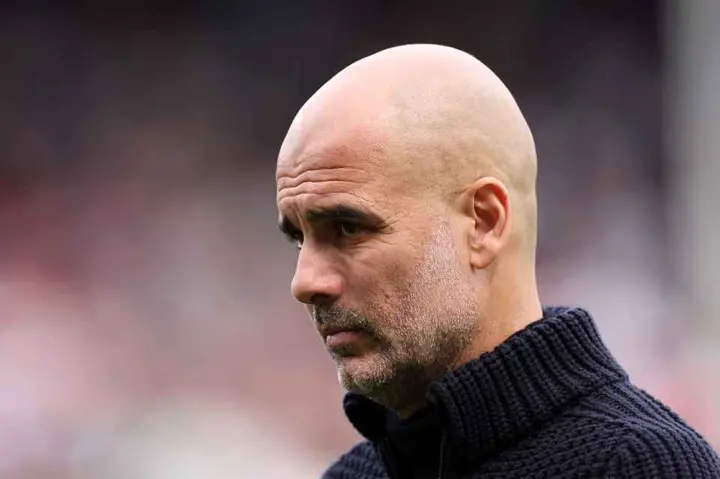 It is the third time they have won the Premier League in a row and a fifth in six years.
City have dominated the division in recent years and have looked unstoppable the past three months.
They have won 11 Premier League matches in a row, including a pivotal 4-1 win over Arsenal last month.
And they are not ready to stop any time soon with an FA Cup final and Champions League final to go.
It means they could finish the season as treble winners in what would be the best campaign in their history.
Chelsea, meanwhile, have had a horror season and are languishing in mid-table despite spending over £600million this year.
New owner Todd Boehly has already sacked two managers in his first year in charge, axing Thomas Tuchel and Graham Potter.
Mauricio Pochettino looks set to take over as manager with Lampard warming the seat until the end of the season.