Moroccan and Chelsea attacker, Hakim Ziyech have taken to social media to share some photos of himself spending quality time with his mother in a private jet after featuring in Chelsea's Premier League goalless draw with Fulham at the Stamford Bridge on Friday night.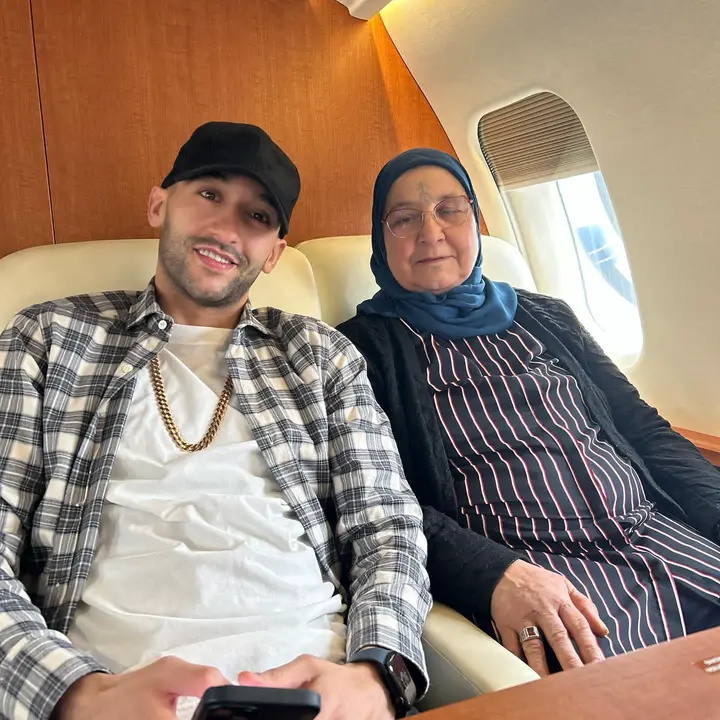 Hakim Ziyech posted on Instagram: "May every tears that has ever fallen from your tired eyes on my behalf become a river for you in Paradise."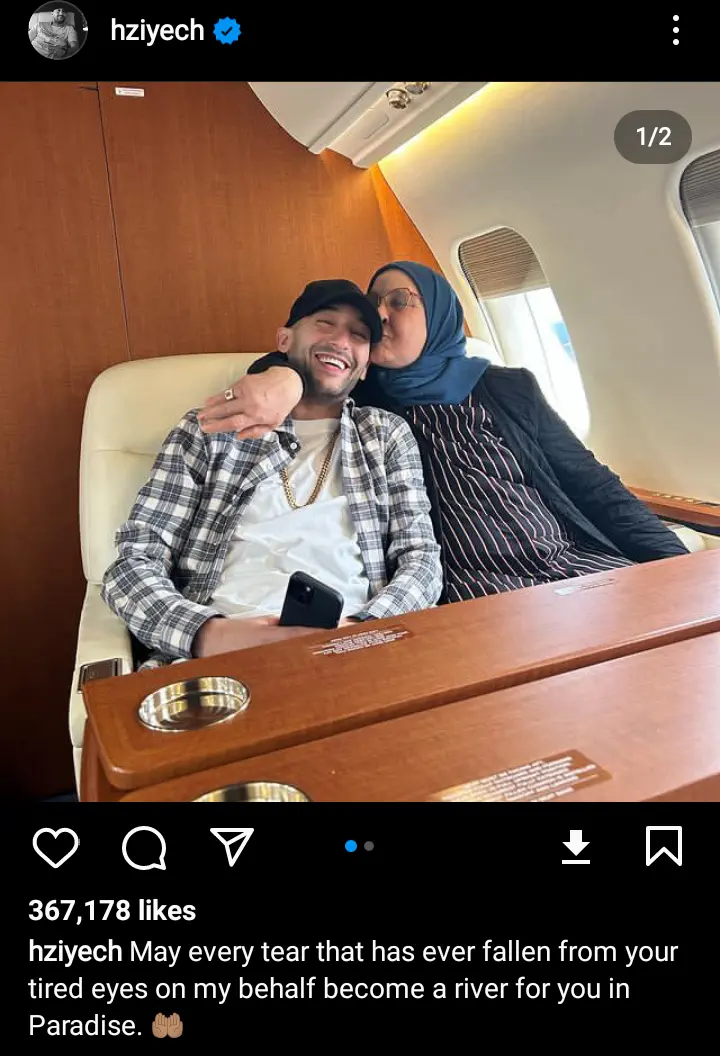 Hakim Ziyech has been in the spotlight in the last few days after his winter transfer deadline day loan move to Paris Saint-Germain collapsed at the last minute.
As per reports, the defending French Ligue 1 Champions, Paris Saint-Germain have claimed that Chelsea had initially sent the documents for the transfer without a signature and by the time the Blues sent the correct paperwork, the deadline had already passed.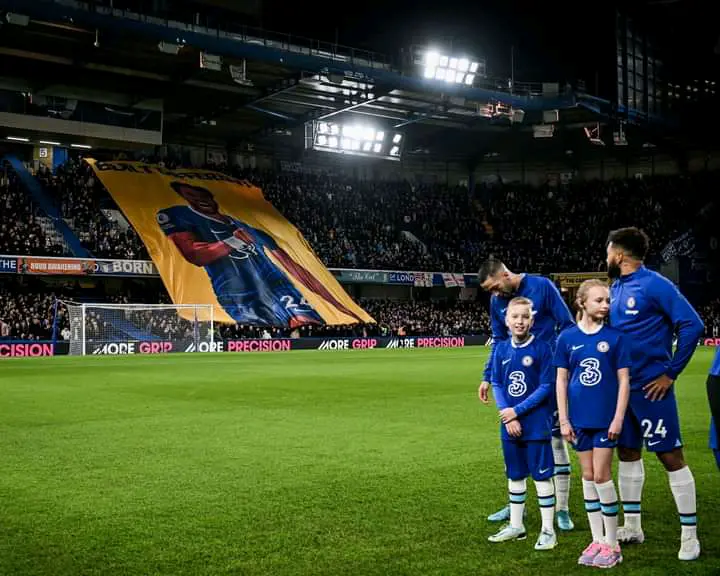 Despite his transfer saga, the Morocco international started for Chelsea against Fulham on Friday night and was replaced with Raheem Sterling in the 60th minute.