Chelsea football club last night suffered another heartbreaking defeat in the FA cup finals against Liverpool to make it three consecutive lost in the competition, it was a game that entertained for 120 minutes despite lack of goals.
It was finally decided in a penalty shoot out with Liverpool edging it by 5-4 on aggregate after Cesar Azpilicueta and Mason Mount penalty was superbly saved by Liverpool goalie Alisson Becker.
Despite Cesar Azpilicueta missing the first kick, it was Mason Mount miss that spoke volume with Liverpool subsequent kick handing them the trophy and the young English midfielder was left devastated on the turf.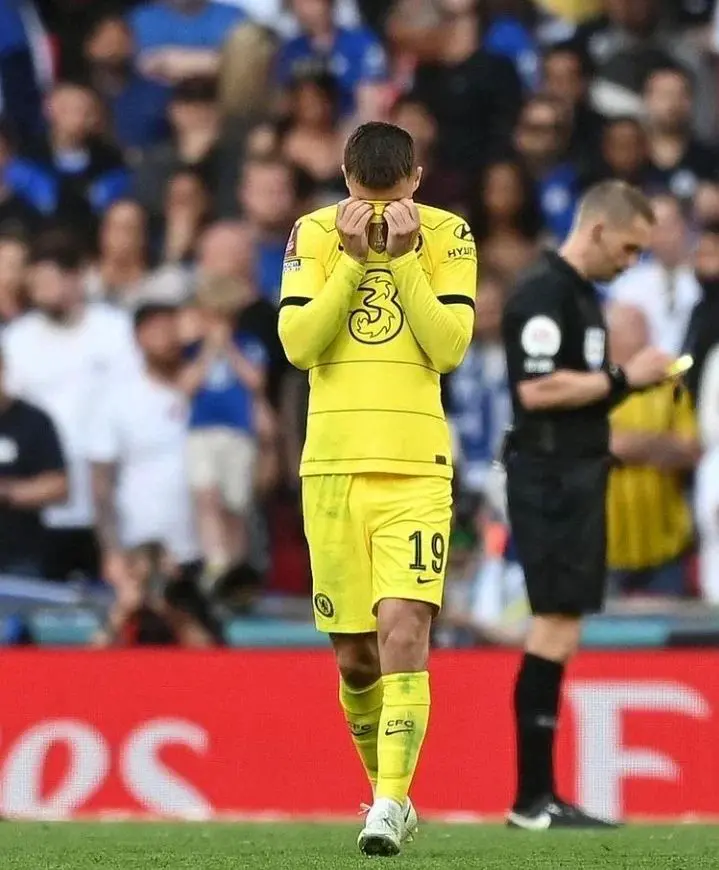 Mason Mount covered his face in agony via Instagram photos.
Liverpool caption Jordan Henderson showed character and personality by coming over to speak to Mason Mount who have now lost six finals at Wembley stadium.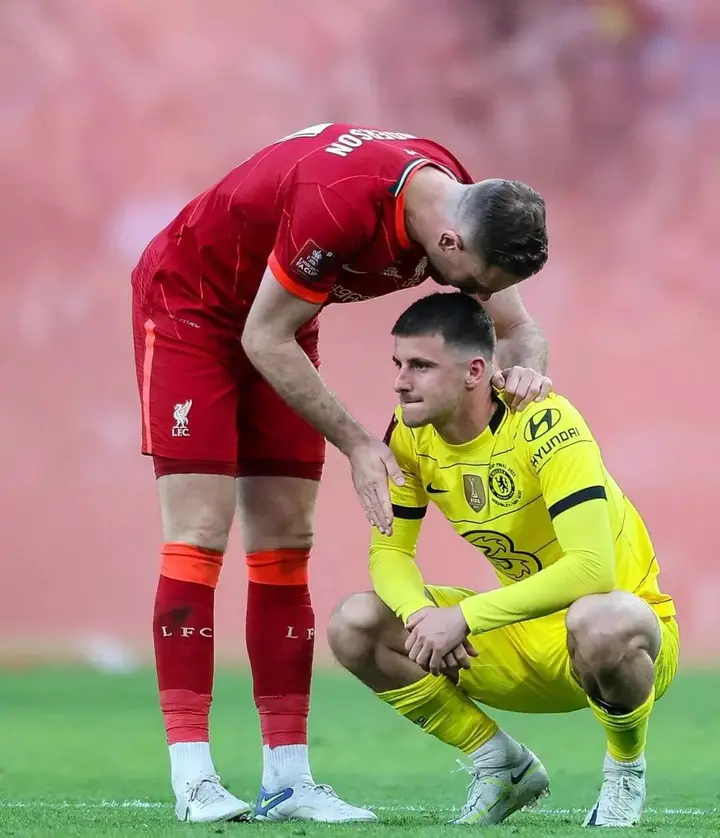 Jordan Henderson speaks to a devastated Mason Mount via Instagram photos.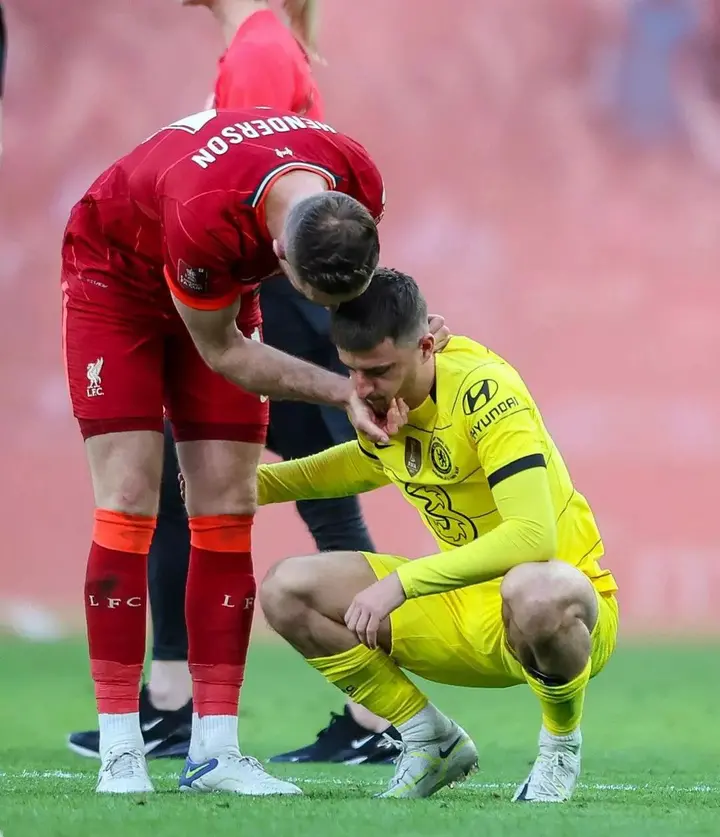 Mason Mount and captain Jordan Henderson via Instagram photos