Chelsea have suffered big blows as their two key players Ziyech and Kovacic got injured in the Champions League 2-0 win over Lille ahead of Carabao Cup final.
Chelsea won their first Champions League game of the year 2022 against Ligue 1 side – Lille on Tuesday night, with Kai Havertz marking his 50th Chelsea appearance with a beautiful headed goal just 8 minutes into the game, and Christian Pulisic sealing the win with a well taken shot in the second half after receiving a nice pass from N'Golo Kante.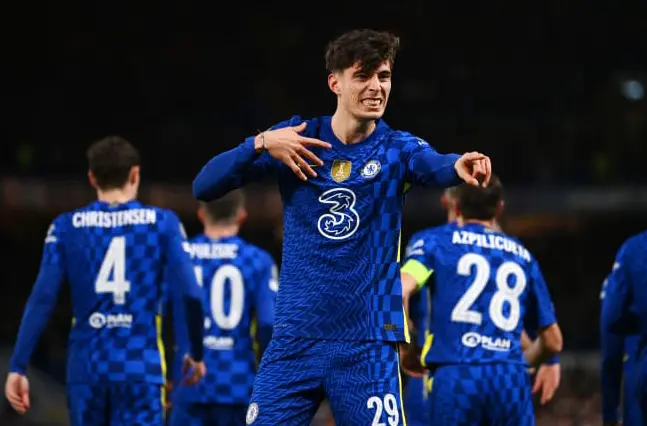 It was a good way to prepare ahead of their Carabao Cup final against Liverpool this weekend, and they would go into the final game with enough confidence having now won all their previous 6 games in all competitions, including their Club World Cup triumph against Palmeiras two weeks ago.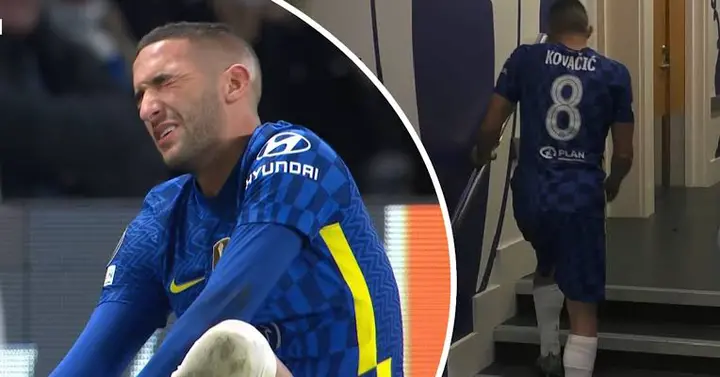 Tuchel was forced to substitute Ziyech and Kovacic in the second half after they suffered injuries.
However, despite their win against Lille, the Blues had two worrying moments on the night when Mateo Kavacic and Hakim Ziyech were forced off the pitch after suffering injuries in the second half. And after the game Tuchel did talk about their injuries, revealing that he was yet to talk to the team doctor to know the extent of their injuries, but he hopes they will recover during the week to return against Liverpool.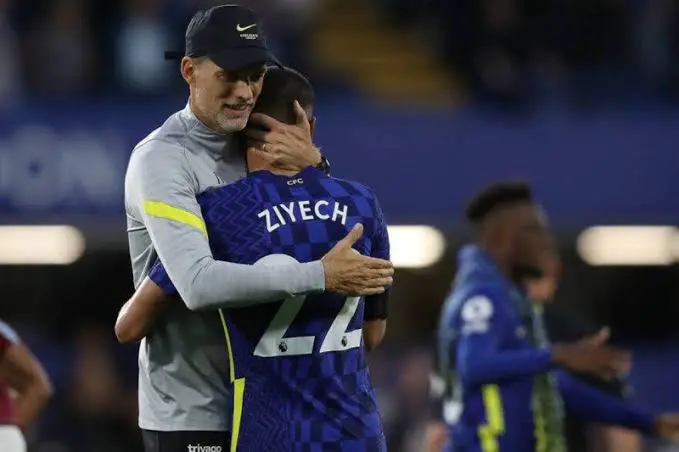 'I don't know on the injuries just yet,' Tuchel explained after the game.
'I should have substituted Kova earlier, perhaps at halftime, so we could have saved a change. I didn't see Hakim's injury and I haven't spoken to the doctor for the update just yet.
'It's a little bit like the story of the season for us, doing substitutions for injuries instead of for tactical reasons. But today is Tuesday, the League Cup final is on Sunday so hopefully, it won't be too bad and we will have enough time to recover players in time for another big game.'
Source: Chelsea FC.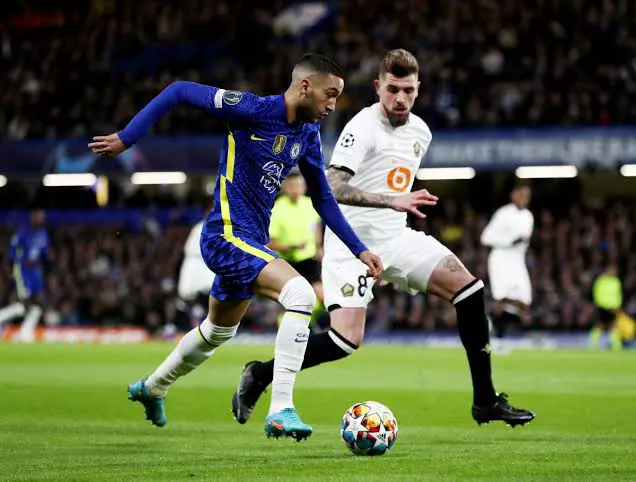 Hakim Ziyech has been the best Chelsea player in the last couple of weeks, scoring in each of their last three games, including his dying minutes' winner at Crystal Palace on the weekend. He also provided an assist for Havertz last night, and he has proven to be a big game player for Chelsea in recent times.
But whether he will recover fast to return against Liverpool on Sunday remains to be seen, but if he fails to recover and return, he would be a big miss for Chelsea as he had an impact in almost every game he has played in the last couple of weeks or months.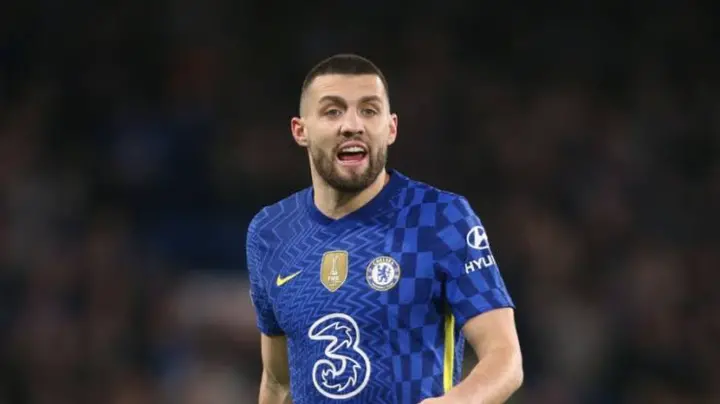 Kovacic's absence would also be a big loss in the Chelsea midfield, as he was on top of his game the last time Chelsea faced Liverpool in the league, scoring a stunning goal that would go on to win him the Premier League goal of the month in January.
We hope the two of them return on time for the big game this weekend.