Romeo Lavia was one of the key signings made by Chelsea in the summer transfer window and with the good displays already witnessed from fellow signed midfielders, Enzo Fernandez and Moises Caicedo, many Blues fans have been looking forward to the return of the former Southampton midfielder from injury.
However, there has been a supposed good news from the player according to what is seen on his Instagram story.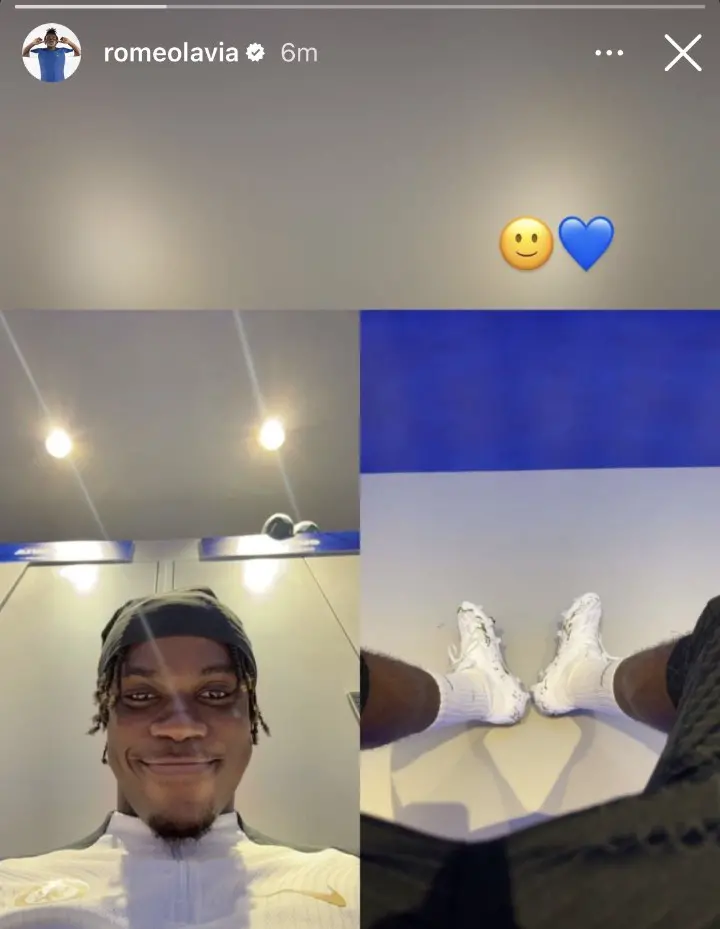 Though, no caption was inserted in the post, many Chelsea fans have got excited as he shared photo of himself wearing boots apparently meaning he is closed to completing his rehabilitation following long-term injury suffered by him.
Chelsea's performances in the league recently have not been brilliant one in relative to the investment of the club owners during, but with this supposed returning back of Romeo Lavia and also Christopher Nkunku in the next few months, the club may be back soon to their former self.