There is always one thing that brings joy to every player and that is scoring goals. Every player wishes to score as many goals as they can for their team.
Scoring goals can make a player very happy as you see them running towards their fans to celebrate with them. When you score In a champions league game , it's another feeling on its own. We saw that after Christian pulisic doubled Chelsea's lead in the 62nd minute after a well timed pass from Ngolo kante.
After Christian pulisic scored, he immediately went towards the fans to celebrate with them, after which he gave some few dance moves which was captivating.
See photos below;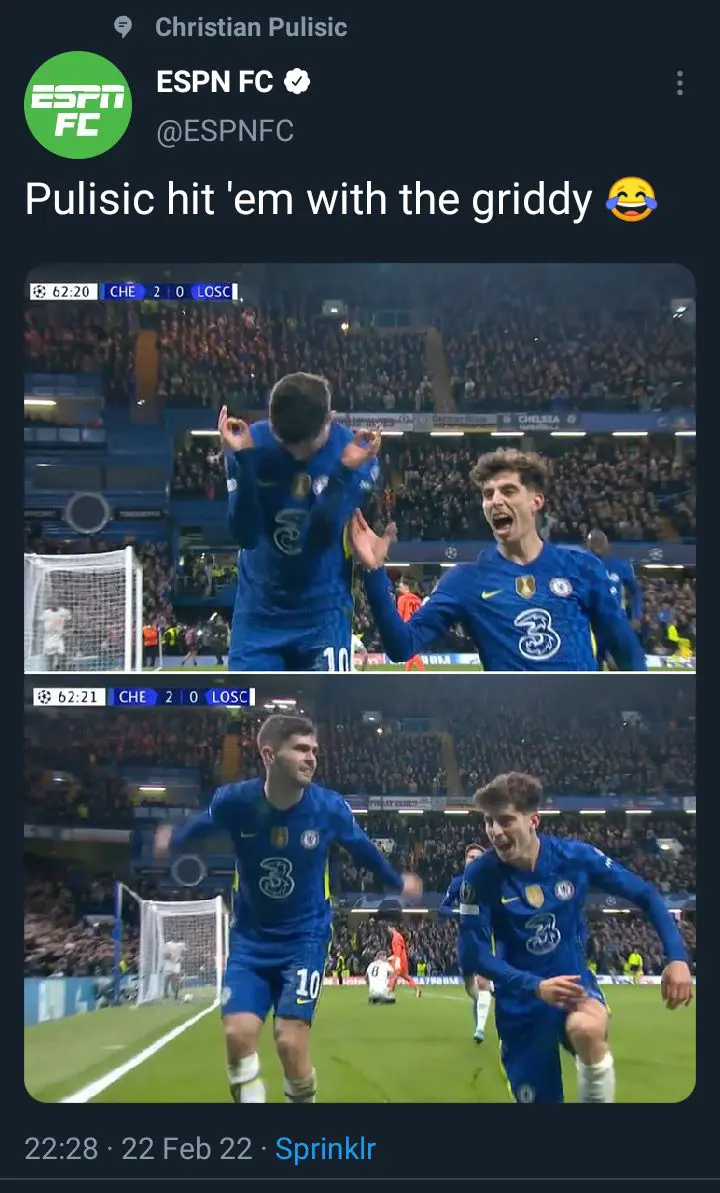 Pulisic was so carried away with his dancing that he even misses Kai Havertz hand shake who also came to celebrate with him, having scored the first goal in the first happy.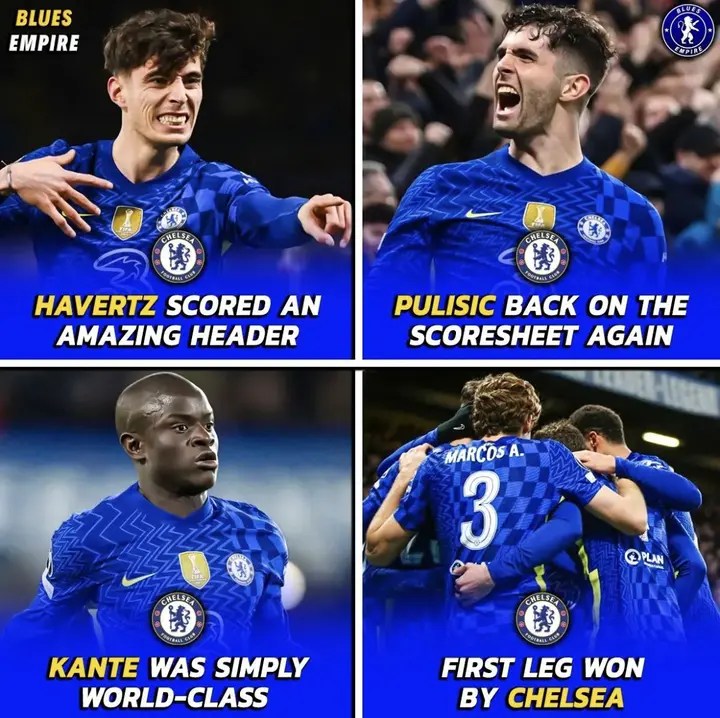 Pulisic was on the score sheet, Kante was simply world class as usual, Havertz scored an amazing header, and best of all Chelsea won the first leg. What a time to be a Chelsea fan.