Chelsea supporters might not see it, but they share quite a lot in common with Corinthian club.
Avid fans of either club will remember the 2012 Club World Cup final, won infamously by the Brazilians.
What do Chelsea and Corinthians have in common?
The two teams have also kindly housed Willian at one stage during his footballing journey.
Willian began in Corinthian's youth academy, before spending a solitary season as part of their senior squad.
By 2013, he was dancing past Premier League defenders as a Chelsea player.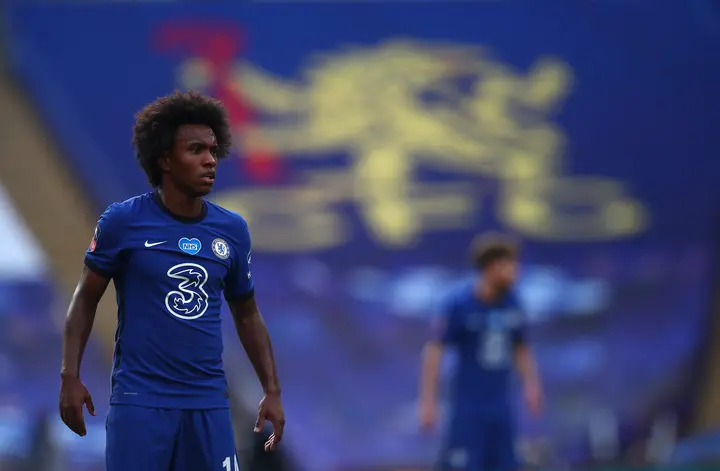 Across seven years of excellent service, the frizzy-haired forward won two league titles, a pair of domestic cups and the Europa League.
Following a failed spell at Arsenal, Willian returned to the place where it all began, signing for Corinthians as a free agent last summer.
The Blues and their Brazilian counterparts have a connection to Alexandre Pato as well.
Corinthians lent the striker to Chelsea on loan in January 2016, but the stint at Stamford Bridge was over before it ever began.
He scored on his debut against Aston Villa, clocked up another hour of league football away to Swansea City and then was never seen in a blue shirt again.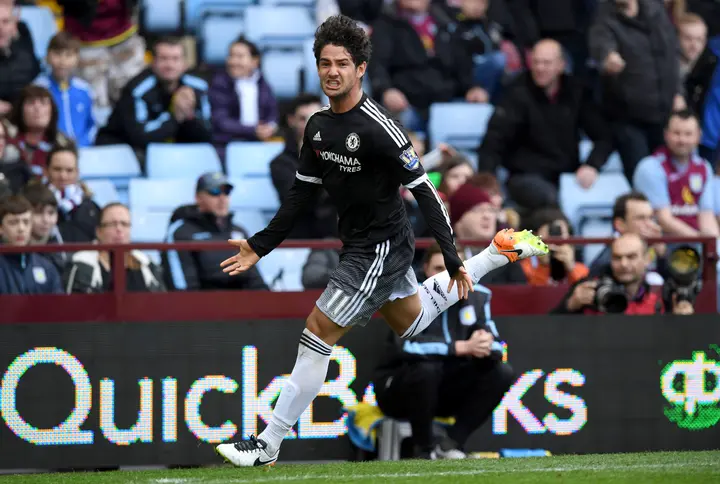 Now, another shared passion has been added to the CV.
This may have only lasted 120 minutes, but it was still a mutual feeling.
Palmeiras haters
Chelsea revenged their previous Club World Cup defeat by defeating Palmeiras last Saturday.
Romelu Lukaku and Kai Havertz sealed the historical victory for Thomas Tuchel's men, having almost been taken to penalties by their opponents.
For two hours, followers of the Blues viewed Palmeiras as their bitter rivals, much like Corinthian's see them 24/7.
Palmeiras and Corinthians are historical adversaries, with their clashes dubbed the Paulista Derby.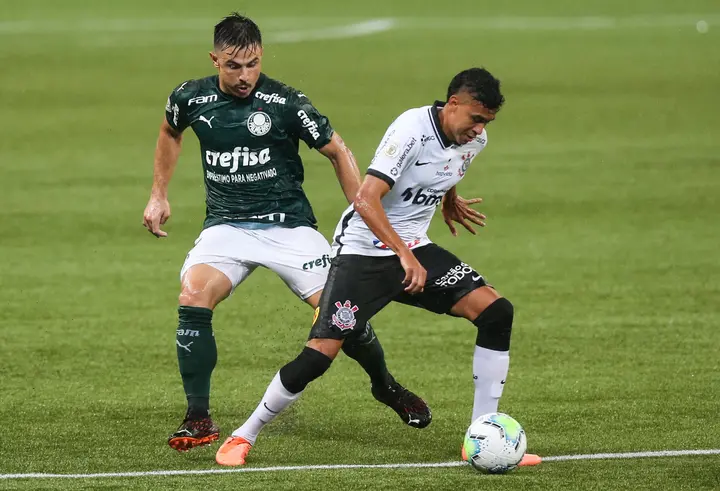 Following their arch nemesis's loss at the hands of the Blues, Corinthian enthusiasts decided to rub salt into the wounds even more.
During yesterday's 3-0 victory over Sao Bernardo, a Chelsea flag could be seen waving around in the home section of the Neo Quimica Arena.
Even more comically, a Romelu Lukaku shirt was also raised at one point in the match.
Corinthians fans had Chelsea flags and a Lukaku shirt at their league game last night. https://t.co/O8zRIJm06m

— CFCDaily (@CFCDaily) February 17, 2022
Feel a little more attached to Corinthians now, Chelsea fans?