Cristiano Ronaldo rejects Man United pay cut amid January move to Chelsea
Cristiano Ronaldo's tenure at Manchester United may be coming to an end, according to the most recent rumors.
The Portuguese were not having the best of seasons while playing for Erik ten Hag, but things heated up against Tottenham Hotspur.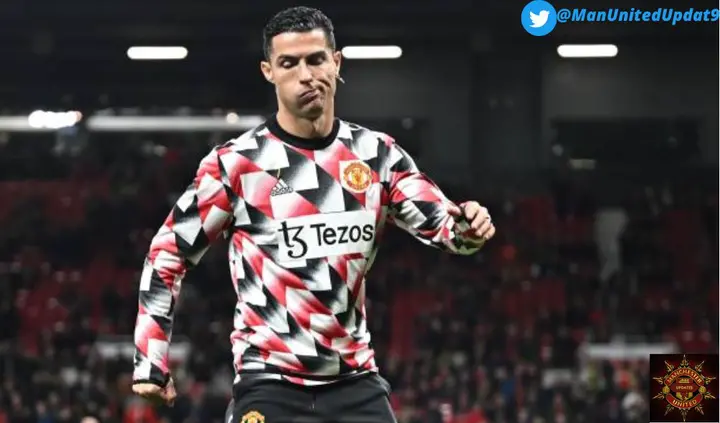 The 37-year-old left the field before the final horn when asked to enter as a substitution.
The Athletic claims that he left Old Trafford while his teammates were celebrating United's victory.
Ten Hag decided to keep Ronaldo off the Chelsea matchday lineup, according to a statement released by United the next day.
Since this was Ronaldo's second such incident, the Portuguese international's relationship with his Dutch management has gotten worse.
The club was reportedly considering an exit strategy that included allowing the player to leave on a free transfer in January, according to The Peoples Person.
The Sunday World claims that Chelsea might provide the ex-Real Madrid star a way out in January.
The co-owner of United, Todd Boehly, is still a supporter of the No. 7.
During the summer, the American tried to sign Ronaldo, but Chelsea manager Thomas Tuchel rejected the bid.
The German finally lost his position, and one of the reasons for this was his stance on transfers.
But now that Graham Potter is in charge, the Blues might change their minds given his goal-scoring prowess on the field and the enormous commercial appeal a move entails.
According to the source, "a deal until the end of the season has been discussed, with the possibility of an extension into a second season if all parties are satisfied next summer."
According to some sources, the five-time Ballon d'Or winner would even be open to the notion of accepting a wage cut in order to leave Old Trafford as soon as possible.
In the following 48 hours, United and the player's entourage will meet "with a parting of the ways between the two expected to be negotiated."
The environment at United was similar to that of when the squad won a championship, but it has since lost some of its positive energy, and the manager and club are willing to let him leave for the second time in his career.