Cristiano Ronaldo reveals why he smile with United's assistant coach before being introduce to the pitch
Portugal national team captain Cristiano Ronaldo was excited before being introduced to the pitch against Everton football club on Sunday night at the Goodison Park Stadium.
The five times Ballon D'or award winner has not been getting enough playing time since the beginning of the season, but despite that he has been given his best whenever he's on the pitch.
Coach Erik ten Hag dropped the 37-year-old to the bench again versus Everton football club and he was able to perform excellently after being introduced to the pitch to replace injured France national team star Anthony Martial.
There have been many reports and suggestions that Cristiano Ronaldo has not been happy at Manchester United football club this season because of his lack of playing time, but he was really excited on Sunday before he was introduced to the pitch.
Cristiano Ronaldo was seen speaking with the second referee at the sideline before his introduction to the pitch and they both laughed together.
The former Juventus football club star eventually made an instant impact on the pitch, as he scored the winning goal for the club against their opponent and that marked his 700th club goal.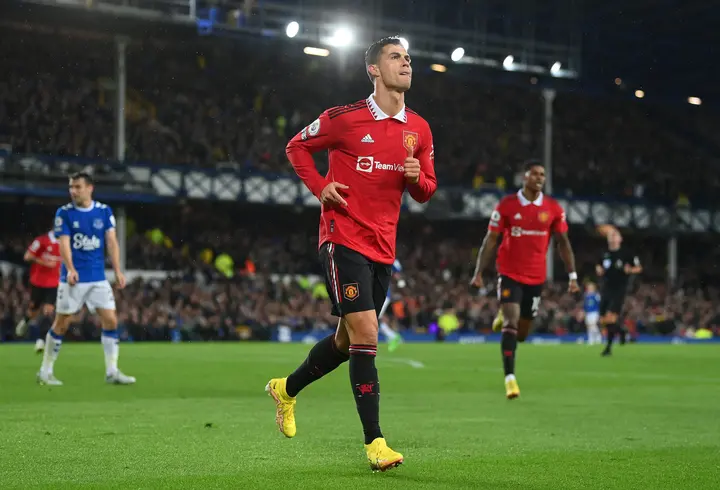 Goals from Antony Santos and Cristiano Ronaldo gave Manchester United football club a comeback victory, despite the fact that Nigerian international Alex Iwobi scored an early goal for Everton football club.
Cristiano Ronaldo's smiling gesture before he's being introduced to the pitch against Everton football club has now suggest that he is very happy at Manchester United football club and he will definitely fight for his spot in the first eleven.