It is mid-January and Arsenal are finalising transfers to bolster their squad. Two exits have been confirmed, while new signings are yet to be announced. Every Gunners fan knows that the club are mainly after a forward and a midfielder. According to several reports, Arsenal are looking out in Italy for both positions and have identified Juventus' Arthur Melo as their primary target for the midfield position.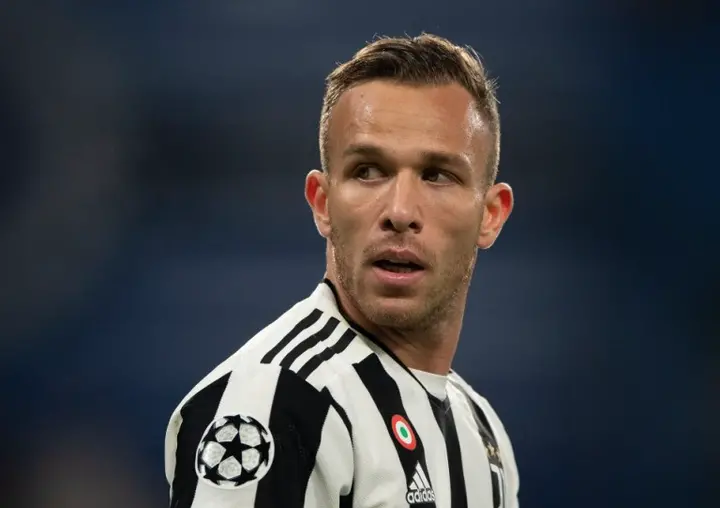 Arsenal are set to be one of the busiest clubs this month, in terms of both arrivals and departures. Exits have already started, with Ainsley Maitland-Niles and Folarin Balogun both off on loan deals, while Mari is close to joining Udinese. However, the club are in desperate need of a backup midfielder and a striker, as Partey is off to AFCON while Aubameyang is having some issues at the club.
According to transfer expert Fabrizio Romano (via Guardian), Arsenal are 'pushing' for Juventus midfielder Arthur Melo on loan. He is one of the main choices to join Mikel Arteta's squad, with the manager also granting his approval.
Earlier, reports suggested that Arsenal are looking at three Juventus players, Arthur, Ramsey and Kulusevski, to bolster their midfield options. However, the Brazilian international seems to have emerged as the final choice for the Gunners.
Romano also mentioned that Arthur himself is interested to come to the North London club if they can reach an agreement with Juventus. But, the Italian side are not prepared to let the player go, and will only change their stance if they find an able replacement.
The transfer guru further added that the Gunners are willing to cover the player's salary to convince Bianconeri to agree to the deal. However, there has been no official talks or contacts with Juventus regarding the 25-year-old midfielder.
Arthur moved to Juventus from Barcelona in June 2020, for a reported initial fee of €72m. However, ever since he arrived in Turin, he has been used more as a substitute than a starter. In Serie A, he has played in 29 matches, starting just 16 and has a solitary goal in one and a half seasons.
This season, he was out with an injury during the first six weeks and returned in October. He has managed to feature in just 7 league games so far, with just 3 starts. Even during this week's Supercoppa Italiana defeat to Internazionale, he was brought on as a substitute.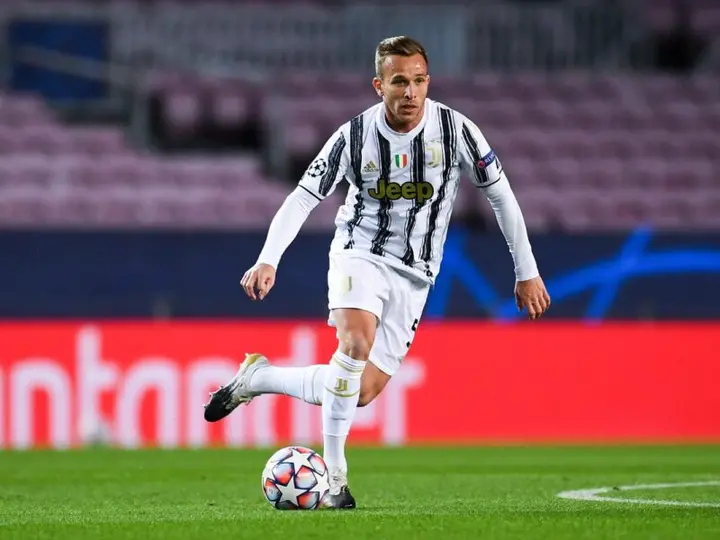 The Brazilian's stats for Barcelona, though, were much better. In 48 LaLiga appearances, starting 33 of them, he has three goals and four assists. The Catalan club bought him from Gremio for a fee of around €40m. He also has 21 appearances for his national team, with one goal to his name.
For the forward role, Arsenal have been chasing Fiorentina's Dusan Vlahovic since last summer. Although it would not be easy to convince Fiorentina to let go of Vlahovic in between the season, the player rejecting a contract extension at the club might work in Arsenal's favour.
Meanwhile, on Wednesday, manager Mikel Arteta insisted that the world's best players are very much keen to join the Gunners. He said:
"Historically this club has always been targeting the best players in the world and the best players in the world are always interested to come here and I can say that situation hasn't changed.
"Any time I have spoken to any player, they were so willing to come."