Eden Hazard confirm Chelsea as favorite club to join as set to leave Real Madrid
There have been a lot speculations and rumoured about Belgian star Eden Hazard leaving Real Madrid this summer to join Chelsea.
Although he's out on injury. But Hazard is currently at the lowest extreme in his career. It can only get worse than this if he stays at the club till next season. He has to move to another club to rectify his career.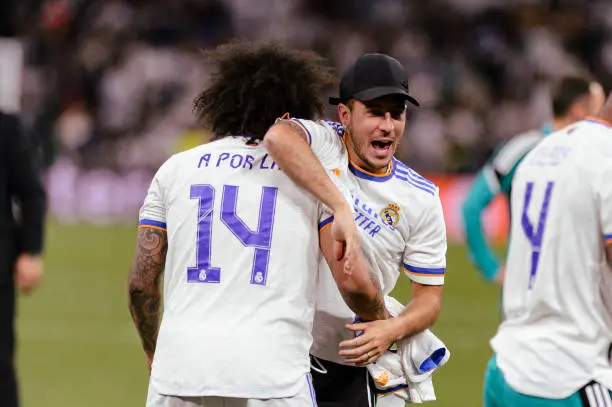 Hazard has been reduced to being a cheerleader at Real Madrid, his work now is to only celebrate and clap for his teammates on the bench. He had no single impact on the titles Real Madrid won this season.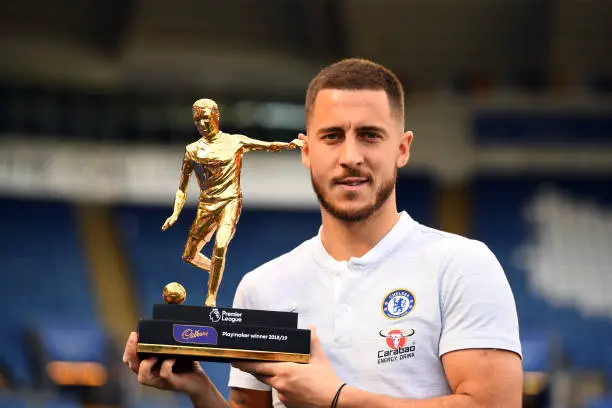 The Eden Hazard we watched in the Premier League a few years ago at Chelsea is not close to the person we are seeing at Real Madrid. Carlo could be only be considerate to play him in a few games next season. However, it's obvious that Hazard can never get back into this team.
With the form of Vinicius and the possible incoming arrival of Kylian Mbappe, it's an end of an unfruitful stint for Eden Hazard at Real Madrid. A loss for the Los Blancos side but a career-changing it would be for Eden Hazard next season.