Eden Hazard seemingly still holds Chelsea close to his heart years after leaving the club. Hazard left the Premier League club to sign for Real Madrid in 2019 in a £130 million deal.
However, things did not go fully to plan for the Belgium international after moving to the Santiago Bernabeu. Hazard scored just seven goals in 76 appearances for the Spanish club and failed to recapture the form he showed for Chelsea.
As a result, he left Real Madrid this summer at the end of last season. He is now a free agent and is already being linked with a potential move to a new club.
For now, though, Hazard remains without a club, and he is seemingly still showing his support for Chelsea. Hazard was seen in attendance at Stamford Bridge for Chelsea's game against Liverpool.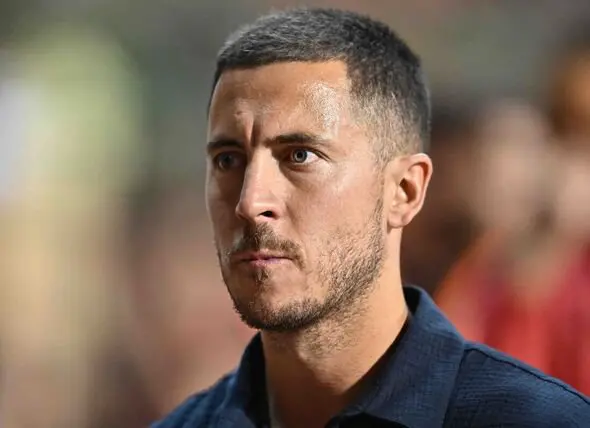 Chelsea were taking on Liverpool in the first Premier League game of the season on Sunday. And Hazard was spotted in the players' lounge at Stamford Bridge ahead of the game.
It remains to be seen what the future will hold for Hazard in his soccer career. His attendance to watch his old club comes after rumors that he could be close to finding a new home in the near future.
According to AS USA, three options are being presented to Hazard in regards to a new club. Two of those options was either a move to Saudi Arabia or to Brazil.
We use your sign-up to provide content in ways you've consented to and to improve our understanding of you. This may include adverts from us and 3rd parties based on our understanding. You can unsubscribe at any time. More info
The other option was a possible move to Major League Soccer, with the 32-year-old reportedly deciding a move to the United States is his preferred option.
The Vancouver Whitecaps are the only MLS club to be named as possible suitors for Hazard. And it remains to be seen whether the interest is actually genuine from the Canadian club.
Hazard was also tentatively linked with a move to Inter Miami earlier in the summer. However, those reports came before the deal was confirmed for the signings of Lionel Messi, Sergio Busquets and Jordi Alba.
It has been quite some time since Hazard last scored a goal. The last time the Belgian found the back of the net was on Sept. 6 last year in a 3-0 win over Celtic in the Champions League.