FIFA World Cup's official Twitter account has been forced to delete a Lionel Messi related tweet after facing backlash from Cristiano Ronaldo fans.
After inspiring Argentina to World Cup glory, Messi is currently the talk of the town as many fans feel that he has now secured his status as the greatest of all time.
The GOAT debate has been ongoing for years as both Messi and Ronaldo have been battling it out at the top of the game throughout their illustrious careers.
However, the official FIFA World Cup Twitter account caused a stir after the final whistle on Sunday.
They tweeted: "The GOAT debate is settled. The ultimate prize is now part of the collection. The legacy is complete."
Whilst many fans agreed with that tweet, a host of Ronaldo fans were quick to show their displeasure, accusing FIFA of being biased and one-sided.
One Ronaldo fan account said: "FIFA deleted this tweet after getting called out for being biased and receiving backlash.
"A professional account of the biggest football organisation in the world.
"It has always been Ronaldo vs the rigged system."
Another user tweeted: "This was absolutely disgusting to see by FIFA. Still can't believe they put the tweet out."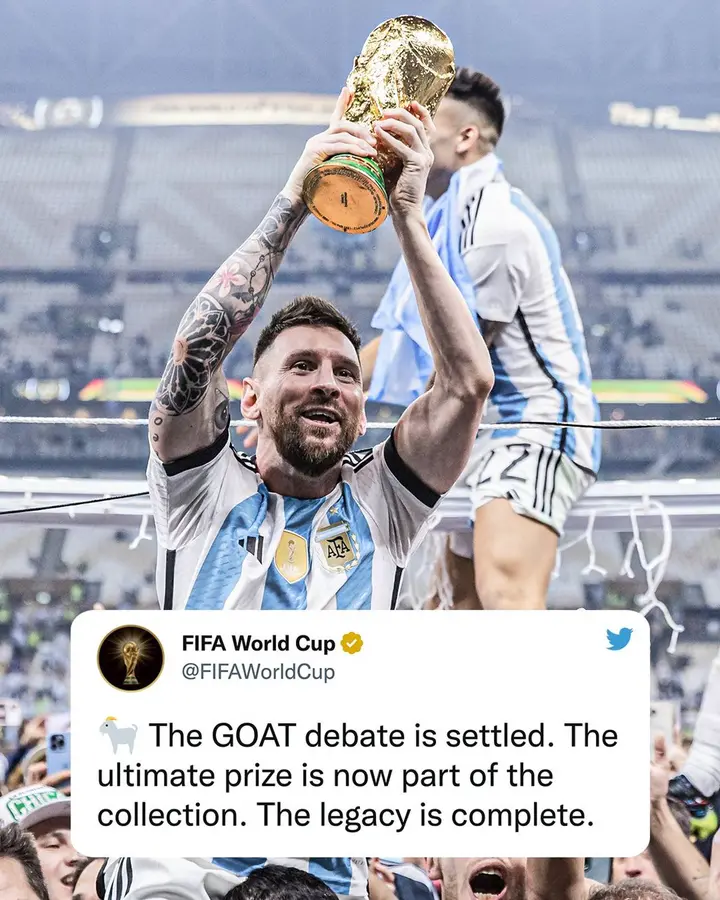 A third fan added: "Aww, they are so biased and we know this World Cup was scripted."
Someone else wrote: "FIFA wanted Messi to win the bias is so clear."
According to Manchester City manager Pep Guardiola, who managed Messi at Barcelona, no one can deny that the Argentina legend is the GOAT.
He said: "Everyone has an opinion but nobody can doubt that he is there, with the greatest of all time.
"For me I said many times, he is the best, but it will be difficult to understand."