Mauricio Pochettino is now keen for Chelsea to sign Gabri Veiga from Celta Vigo – a player Carlo Ancelotti thinks very highly of.
That is according to the Guardian.
If Chelsea do manage to sign Gabri Veiga this summer, then a deal would seemingly come with the approval of Carlo Ancelotti.
What's the story?
Well, the Spain Under-21 international took La Liga by storm in the 2022/23 campaign.
Veiga – who has a €40m (£35m) release clause – scored 11 goals and provided four assists in 36 La Liga appearances to save Celta Vigo from relegation.
As a result of the Spaniard's fine performances, Ancelotti was asked about the chances of Real Madrid signing the Celta Vigo No.24 this summer, where he opted to heap praise on the central midfielder.
The Italian – as quoted by Fabrizio Romano – said: "I like Gabri Veiga, he's a good player — he has quality."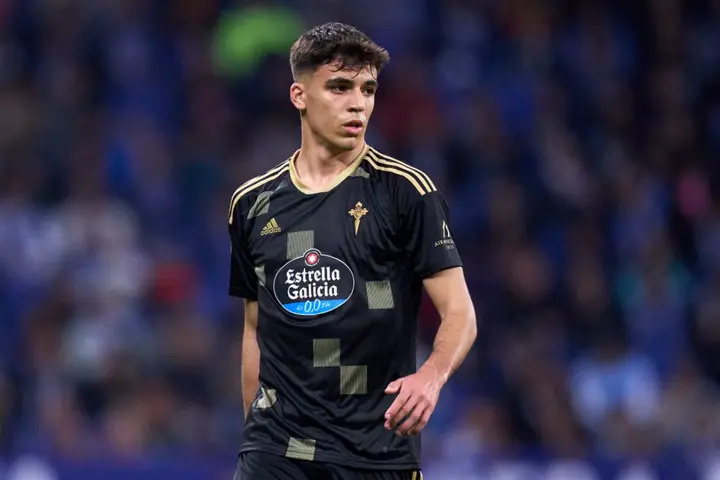 Ancelotti has worked with a vast number of world class footballers throughout his career, so the 63-year-old knows a talented player when he sees one.
Pochettino is said to be very keen on having the Spaniard at Stamford Bridge, with Todd Boehly pushing hard to get a deal done as Barcelona and Liverpool also circle.
Gabri Veiga is needed at Chelsea
The 2022/23 campaign involved many issues for Chelsea, with one of those problems in particular being a lack of goals coming from midfield.
Mason Mount was the top-scoring midfielder at Stamford Bridge with just three goals in 35 appearances.
With Mount potentially leaving for Manchester United, Mateo Kovacic in talks to join Manchester City and N'Golo Kante closing in on a move to Saudi Arabia, a move for Veiga would make sense to boost midfield numbers.
With a release clause of just £35m – a relatively small fee in modern football – Chelsea must stump up the cash before Barcelona or Liverpool beat them to it.