Chelsea boss Graham Potter won't have to search far should he wish to find a long-term replacement for N'Golo Kante at Stamford Bridge.
The devastating World Cup-winning midfielder was previously believed untouchable in west London but with contract conversations still to reach a good conclusion, there is every potential the Blues may have to consider what life will be like without their relentless 31-year-old.
In truth, Kante has not been able to deliver the complete package in recent times under Thomas Tuchel due to his poor fitness record, which looks to show the hard yards are now taking their toll on his body and legs.
That said, Kante remains a vital player to Chelsea and he is one they would definitely prefer to keep at the club.
With his current term likely to expire at the end of the season, the Blues will have to act fast before he is free to sign with overseas clubs on a pre-contract agreement in January.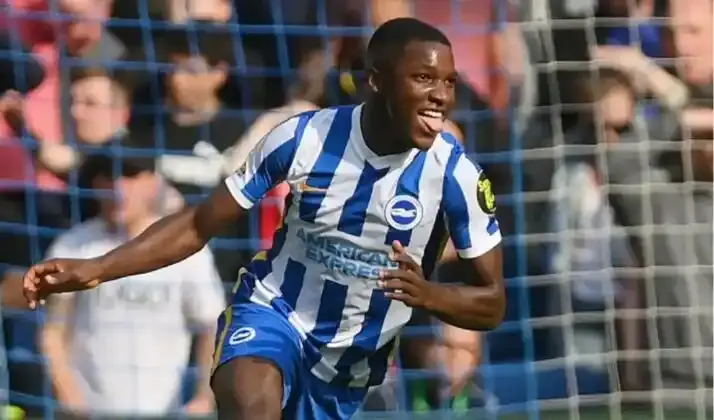 While clearly, Kante would be a catastrophic loss for the Blues, there is one player well known to new head coach Potter that has the quality and capability to fill any vacuum left behind.
Moises Caicedo has taken the Premier League by storm since getting into the Brighton first-team earlier this year and now he looks set to make the Seagulls another killing in transfer costs.
Potter may have given himself his own problems though should Chelsea choose to push ahead with a move – either in January or further down the road.
He recently stated amid reports in South America of a £42.5million bid from Liverpool: "I think you'd probably get his boots for that, maybe, knowing the chairman! It's not for me to talk about. It is what it is."
Brighton understands how to play the game arguably better than anyone else in England.
They obtained a premium of £50 million for Ben White when they sold the England international to Arsenal in 2021, and then they convinced Chelsea to pay £62 million for Marc Cucurella.
Chelsea is aware that if they are serious about acquiring Caicedo, he will not come cheap. Especially given that Potter would be recruiting for his previous club.
However, he understands better than anybody else that the 20-year-old is bound for fame.
What he is doing is not typical for someone of his age who has just relocated halfway across the world away from his family in order to pursue his goals.
Potter added: "It doesn't surprise me that people are looking at him because he is playing at a fantastic level.
"As soon as you do research on him you realise he is a top kid, great person, young, playing in the Premier League, has all the attributes to play at the very, very highest level.
"But we know the position he is in and we know the position the club are in, which is why we don't want to lose him."
Caicedo can do it all. He is a midfielder who can influence the game on both ends of the field.
As witnessed in the 5-2 victory over Leicester, he will break up play in his own half and has the potential to score when necessary.
Since Maurizio Sarri began playing him further up the field, Kante's role at Chelsea has evolved drastically over the past three or four years.
At Leicester and throughout his first few seasons at Chelsea, the France international effectively served as an additional defensive layer.
Now that Kante has been granted greater freedom to advance, his primary strength remains recovering the ball and moving it forward with easy passes so that others can do the damage.
This is Caicedo's game to a tee, but his two Premier League goals in just 14 appearances indicate he has much more to offer in an offensive sense.
The central midfielders under Potter and Tuchel's 3-4-3 system must be well-rounded in order to thrive, as they are crucial cogs in the system. There are currently no notable Chelsea players in this position.
Jorginho flatters to deceive, whilst Mateo Kovacic is unable to maintain his fitness. Kante has also been experiencing comparable difficulties.
Despite acquiring Denis Zakaria on loan from Juventus, Chelsea are set to buy a midfielder when the January transfer market opens, despite their need for new blood in that position.
Prior to his dismissal, Tuchel suggested Kante may have to reduce his salary demands to remain with Chelsea, who have made a competitive offer.