Chelsea forward Hakim Ziyech has taken to social media to send a cryptic message to the Blues ahead of the new season.
The 29-year-old made 44 appearances in all competitions for Thomas Tuchel's side as he lifted the UEFA Super Cup and Club World Cup, missing out in back-to-back domestic cup finals also.
However, the season was a fairly inconsistent one for the Moroccan, who retired from international duty earlier in the campaign.
His national manager previously criticised Ziyech's effort and mentality during his time in the Morocco camp.
Speaking back in February, Ziyech confirmed: "Obviously I understand them but I will not return to the national team.
"It's my final decision. It's all clear for me how things are going over there, it's all clear for me.
"I'm focusing on what I'm doing, and that's my club. At the end of the day it's a decision he (the manager) makes.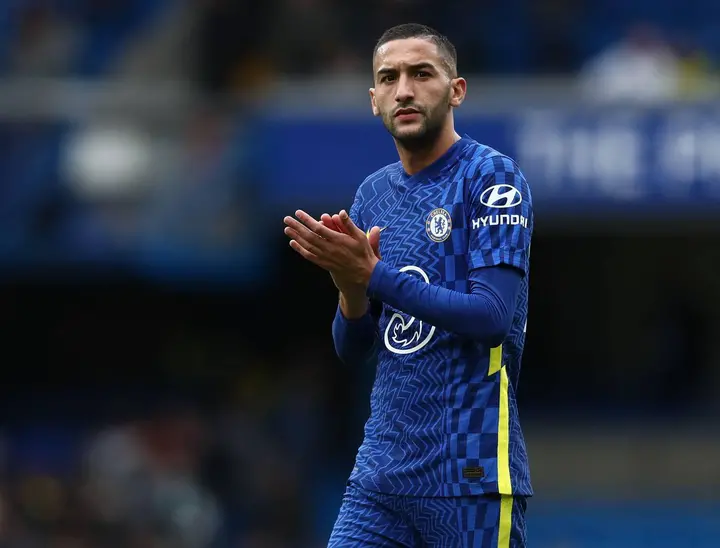 "You have to respect it but if all the lying comes with it, it's clear for me. I will not return to the national team. I understand (the fans upset), I feel sorry for them."
The former Ajax man decided to focus his efforts on Chelsea, where he once again struggled for regular game time.
The 29-year-old hit form at certain periods of the season, impressing most notably against Tottenham Hotspur, where he curled in a long range strike.
However a mixture of injuries and circumstances saw Ziyech dropped from the team on several occasions.
Tuchel put these decisions down to his preferred system, admitting that Ziyech's preferred role did not exist when Chelsea play a back three.
"We switched systems lately. If we play in a back four, a 4-1-4-1, with a right winger position – this suits Hakim (Ziyech) very best," Tuchel admitted.
"This position was not available from the start in the (Carabao Cup) final so we took the tactical decision to play with the back three so did not leave us with the same position for Hakim so he came from the bench."
The lack of game time towards the end of the campaign has seen Ziyech linked with a move away as Chelsea are set to listen to offers for the Moroccan this summer.
Ziyech has since taken to social media to send a cryptic message to his fans, and perhaps Chelsea.
He wrote: "Great minds discuss ideas; average minds discuss events; small minds discuss people."
It's unclear as to who this message is directed to and what the future holds for Chelsea's number 22, who could find himself on the way out this summer.