Kai Havertz began his duty as Chelsea's first-choice penalty taker this evening against Dortmund and it ended controversially. The Chelsea striker missed on his first attempt before VAR awarded him a retake and he scored which shows why Potter should select a new penalty taker.
Chelsea has advanced to the quarter-finals of the UCL as they took their revenge successfully on the Bundesliga side. The blues won tonight's game by 2-0 which means they won by 2-1 on aggregate. Thanks to the first-half goal by Sterling and a second-half goal by Kai Havertz.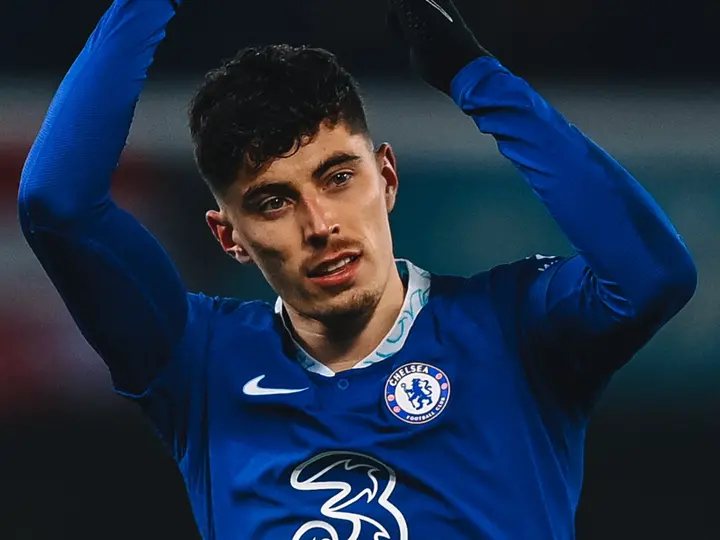 Sterling scored brilliantly after receiving the ball in the 18-yard box. The winger rifles a shot into the back of the net. Havertz on the other hand scored a controversial penalty after Chilwell's cross met a Dortmund's player arm.
However, the Chelsea striker missed the penalty in such a big game before VAR awarded him a retake because players have crowded inside the box before he kicked the ball. Havertz wasted no time on his second attempt as he scored.
Havertz's controversial penalty today has shown why Potter should replace him as the team's first-choice penalty taker. Potter should consider the likes of Raheem Sterling, Enzo Fernandez, Joao Felix, and Reece James as his replacements.
Nevertheless, congratulations to Chelsea for turning their first-leg defeat around in the second leg. They now have the chance to go further in the competition and try to win it to qualify for the Champions League automatically next season.