Claudio Marchisio has heaped praise on Chelsea wonderkid Cesare Casadei following his outstanding displays at the Under-20 World Cup.
The Juventus legend was speaking to Gazzetta dello Sport about the 20-year-old.
So, what was said about Cesare Casadei? Let's take a look…
What's the story?
Well, the 37-year-old lauded Casadei when discussing whether Juventus should make a move for the Italian wonderkid.
Marchisio told Gazzetta dello Sport: "Casadei is ready. We admired him at the World Cup in South America. I wasn't surprised by his talent but by his personal growth. I think this experience has made him grow as a man, in addition to his qualities that were already known."
The youngster – who Chelsea signed from Inter Milan for £12m back in August 2022 – spent the second half of last season on loan at Reading, where he was badly mismanaged by Paul Ince as the Royals dropped into League One.
However, the midfield maestro truly stepped up at the Under-20 World Cup recently despite his disappointing loan spell.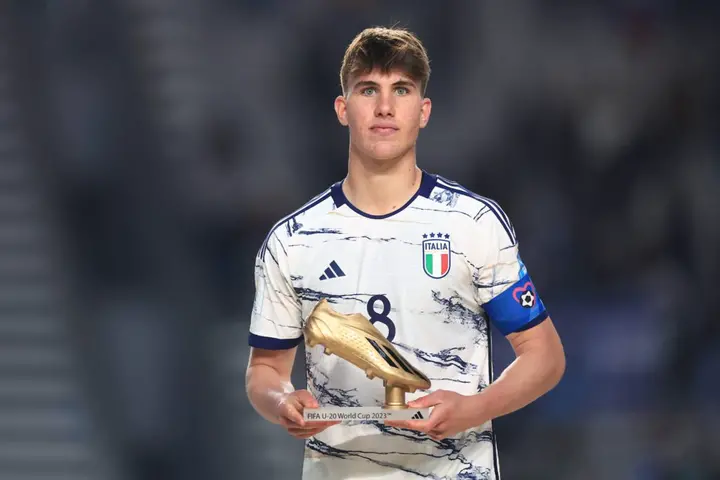 Casadei scored seven goals in seven appearances to secure the Golden Boot and also the Player of the Tournament award, despite Italy's 1-0 loss to Uruguay in the final.
Since the tournament ended, the goalscoring midfielder has found himself under the spotlight, and rightly so.
What Chelsea think of Casadei
Interestingly, Mauricio Pochettino was said to be very impressed by Casadei's performances at the Under-20 World Cup, and plans to look at the Italian wonderkid during pre-season.
That was according to the Evening Standard.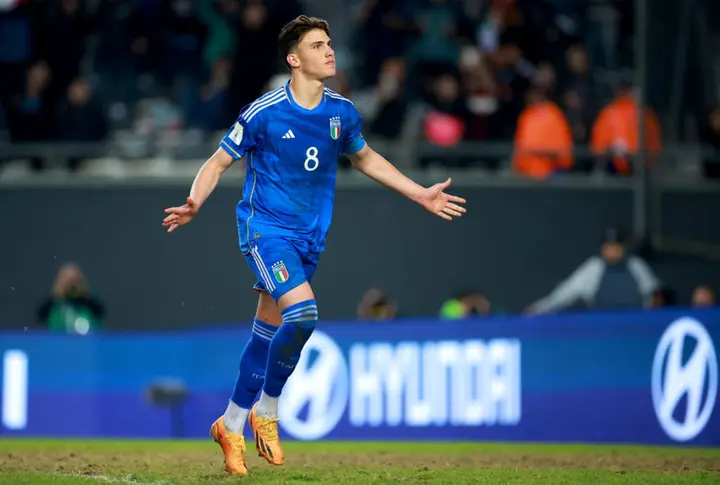 A separate story from The Athletic claimed that Casadei has impressed hugely in his first-team training sessions at Cobham, not looking out of place amongst more experienced stars.
Amid an exodus of midfielders at Stamford Bridge – N'Golo Kante and Mateo Kovacic have already left – there could be a space for Casadei to shine at Chelsea next season.