How VAR poor decision almost land Thomas Tuchel in trouble
Following yesterday's league fixture against Crystal Palace at selhusk park, there was a decision made by the video assistant referee that i don't completely agree with.
Initially, Chelsea had the lead in the final minutes of the second half but the goal was ruled out by the video assistant referee. Romelu Lukaku was seen offside in the goal build up. Hakim Ziyech scored the winning goal just minutes after VAR revoked his first goal.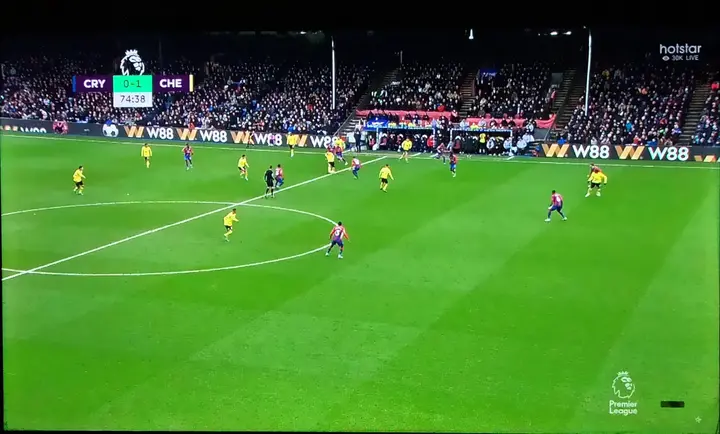 Romelu Lukaku made his run earlier than what was shown on the VAR screen. Mateo Kovacic passed the ball when the Belgian was onside. This photo was taken diagonally, if it was to be taken on a straight path Romelu Lukaku will be on the same line as Crystal Palace's last defender. Bedsides, even from this position Romelu Lukaku's body is onside except his arm and the arm shouldn't be a part when checking for offside.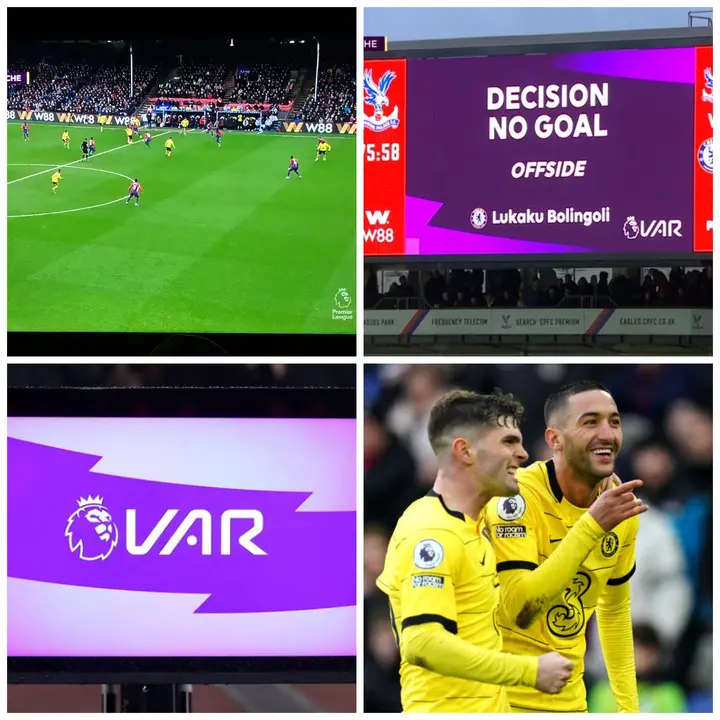 The referee, David Coote already stood with the decision that Hakim Ziyech scored the winning goal but he was called upon for a review. VAR were just doing their job where the referee missed it but we've seen cases where the goal will be awarded despite the player being well offside. Chelsea were quite fortunate to have scored the winning goal later on the final minutes of the match, there might have been some controversies if they had played a goalless draw against Crystal Palace.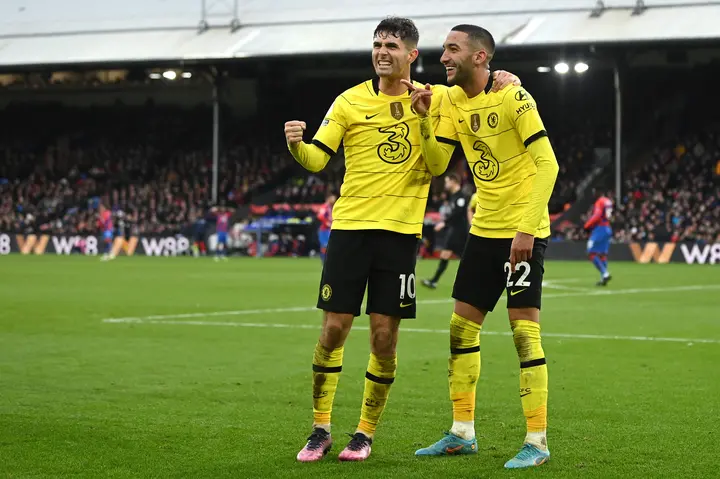 All credits should be given to Hakim Ziyech who has kept his fine form going. The Moroccan has become a regular starter under Thomas Tuchel and has scored three league goals in his last three league games. Chelsea are gradually getting to discover the Hakim Ziyech they signed from Ajax. It's now left for players like Romelu Lukaku, Kai Havertz, Saul Niguez and Timo Werner to fight their way and earn the fans trust.