Is a revenge mission, please drop this player in the final against Palmeiras
Pat Nevin noticed Chelsea's Mason Mount look visibly frustrated during his cameo performance against Al Hilal yesterday.
Chelsea reached FIFA's Club World Cup final on Wednesday by beating Al Hilal 1-0 in an action-packed game.
The Blues managed 15 attempts at goal during the contest, but it was Romelu Lukaku's finish from inside the box that separated the two teams. Goalkeeper Kepa Arrizabalaga showed his quality at the other end of the pitch by pulling off some excellent saves, too.
Chelsea, who were without first-team manager Thomas Tuchel in the dugout, did enough to set up a final on Saturday against Palmeiras. However, first-team assistant Zsolt Low shared post-match that Tuchel did have a half-time conversation with staff and players over the phone.
Nevin highlighted the fact that Mount looked annoyed during Wednesday evening's victory.
The attacking midfielder entered the action in the 72nd minute to try inject some energy into his tiring side, but scuffed a shot late on to wrap up the contest. He was involved in a couple of fiery altercations with opposition players as well.
"He's getting really frustrated Mason Mount. Everything he's tried to do since he's come on has not quite worked for him," Nevin said on E4 during commentary of Al Halil vs Chelsea.
"It can happen. There's no lack of effort or movement. He's chasing it. He's getting up the noses of a number of defenders already. It's because he's frustrated himself."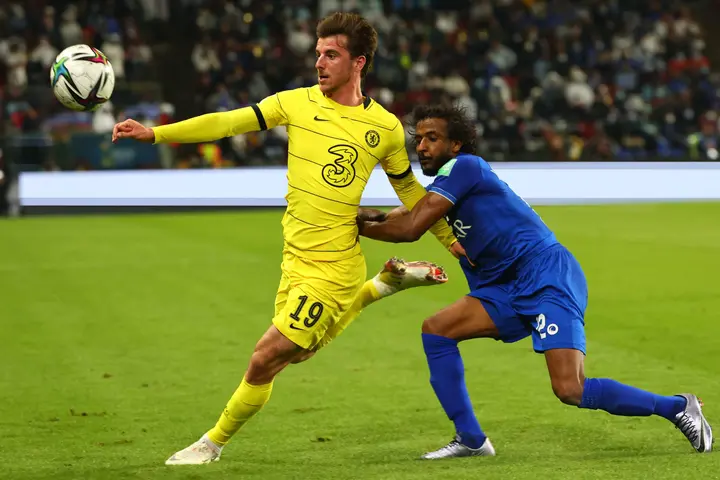 Mount might not start Chelsea final
If fit, Hakim Ziyech and Kai Havertz both put in strong enough semi-final performances to suggest they deserve another start this weekend in the final.
It's obvious the Blues are still trying to strike the right balance in attack, and the aforementioned duo looked lively playing off central frontman Romelu Lukaku.
Mount didn't have the desired impact during a brief 20-minute cameo, so it's certainly no time to be worried.
The 23-year-old won't have liked being out of the starting line-up, though, and he's usually at his best when he feels he's got a point to prove.
It'll be interesting to see how fresh the team are to play against Palmeiras.