Chelsea diehard fans were left disappointed after the West London-based club made it official that French midfielder N'golo Kante has departed.
On Wednesday morning, June 21, Chelsea F.C. had taken to their social media handles to share the news that Kante will be leaving the club following the expiration of his contract.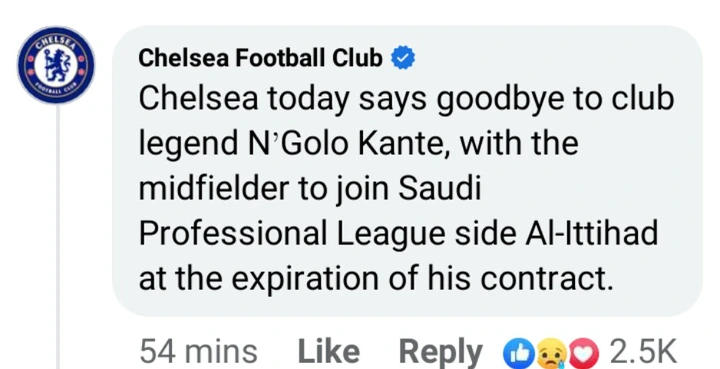 Chelsea fans took to the comments section to say goodbye to the little midfield maestro, albeit disappointedly.
"It's painful! But anyway good luck in all your future endeavours. You will always be a legend in our hearts," one Blues' fan said.
"So painful because you are irreplaceable, wish you the best of luck," another Chelsea fan added.
"Sad to see him go. All the best Kante," another fan said.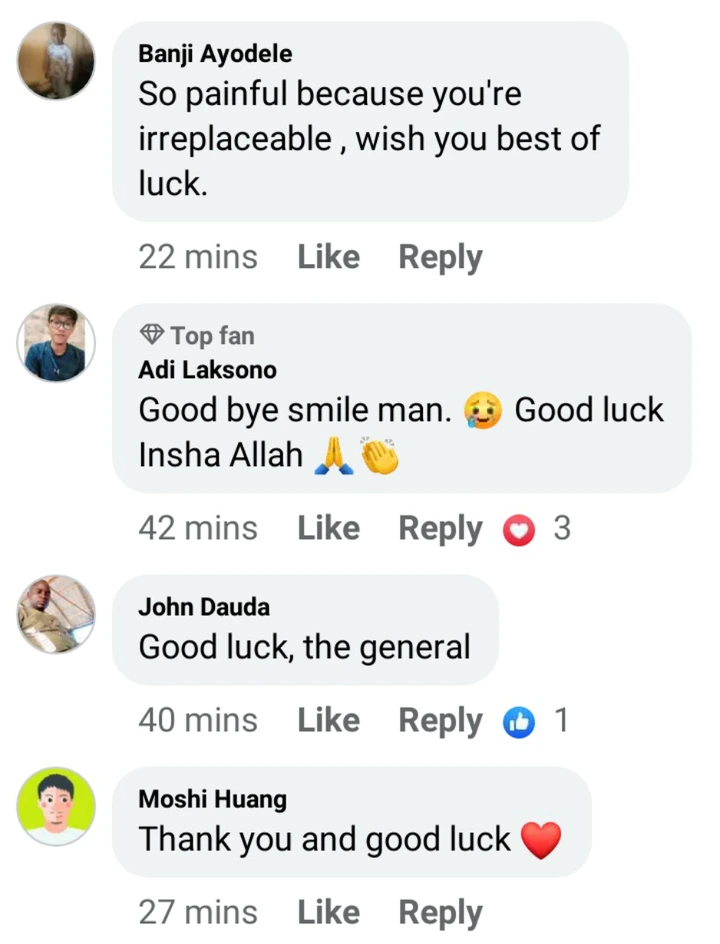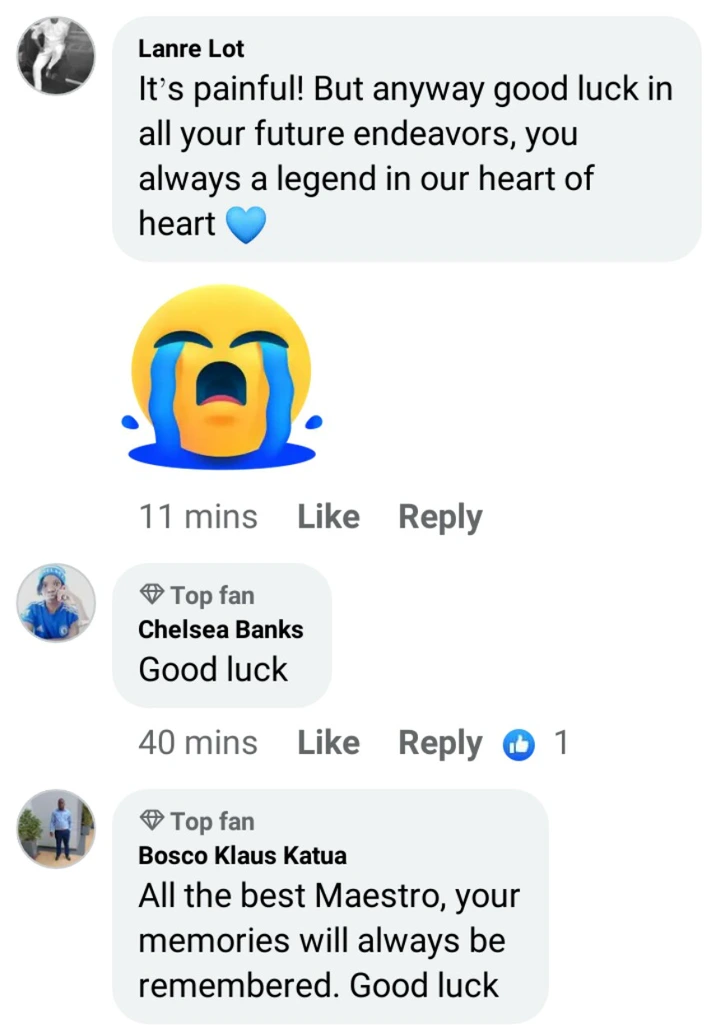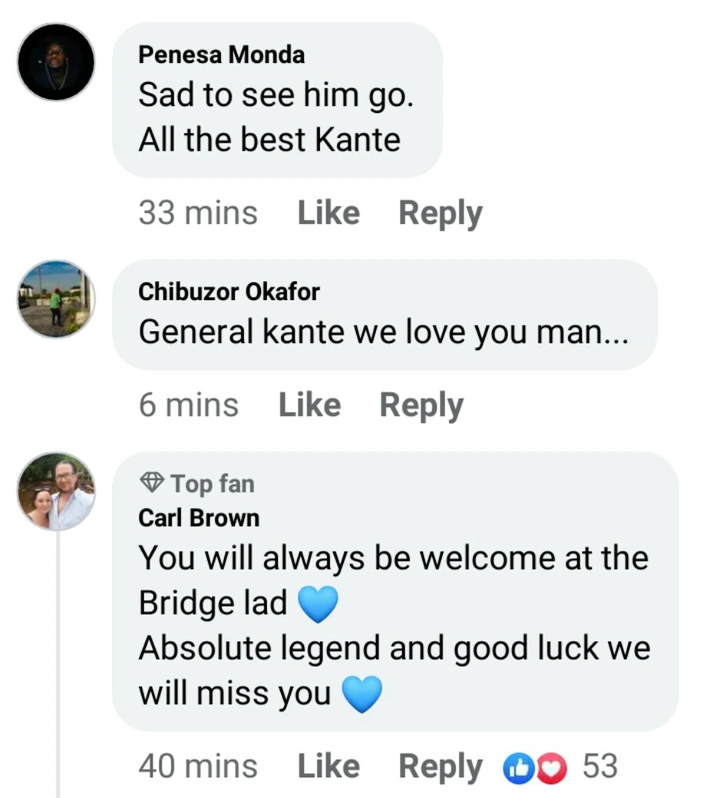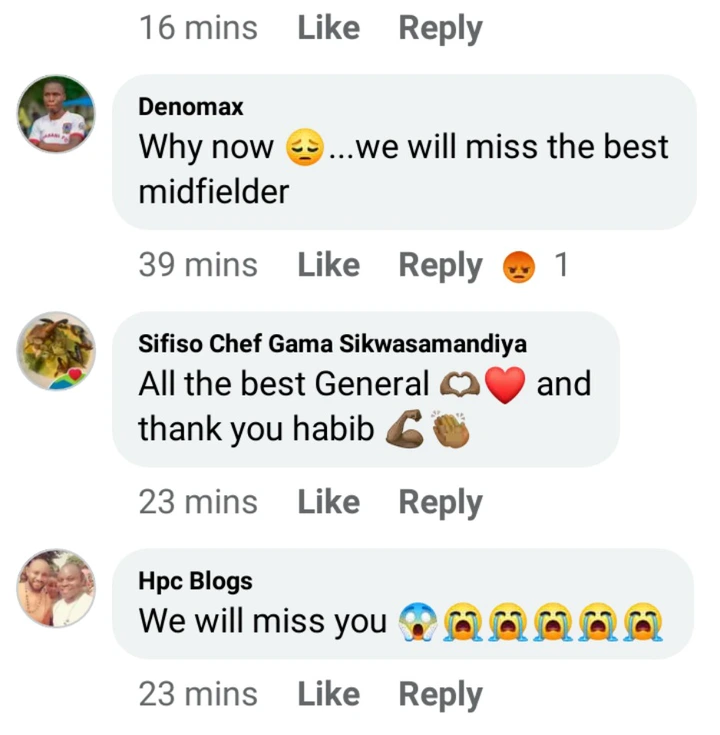 Some Chelsea fanatics were unhappy with the club, questioning their decision to let Kante leave.
"Used and dumped successfully. So sad to our midfield maestro," one Chelsea diehard said.
"Chelsea has lost its attractiveness by allowing Kante to go," another fan lamented.