Welcome to the latest January transfer news update, rumours and gossip across Europe.
Game Geng learnt that William Saliba is keen to return to Arsenal in the summer, despite reports linking him with a permanent exit.
French outlet La Provence (via GFFN) had report that Saliba was open to staying with Marseille beyond the end of his season-long loan spell with the club. He's reportedly happy with the squad and working under Jorge Sampaoli.
Before the news of Saliba's intentions emerged, La Provence did claim Saliba would only consider a permanent move if Marseille qualify for the Champions League.
As things stand, they're in a good position to do so (third in the Ligue 1 table), but that could still change.
Secondly, GFFN wrote that Saliba would be unable to sign if Marseille's appeal against their transfer ban fails.
L'Equipe recently reported that Marseille had received a two-window transfer ban in relation to the signing of Pape Gueye in 2020.
The midfielder signed a contract with Watford, but he joined Marseille anyway, and both player and club have now been punished for that.
Gueye has received a four-month suspension from playing, and Marseille have to pay Watford €2.5m as well as their transfer ban.
Both clubs are taking the case to the Court of Arbitration for Sport. Marseille are hoping to turn the ban into a suspended sentence, whilst Watford want closer to €10m than €2.5m.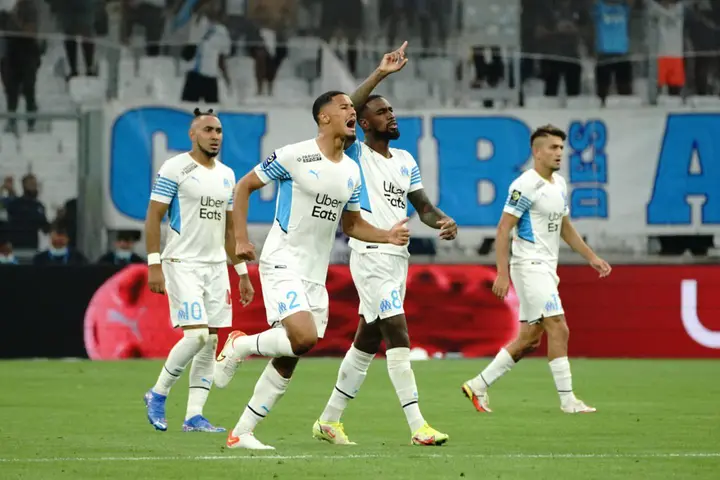 On top of all of that, Arsenal would also have to agree to sell Saliba. He's not out of contract, so it's still ultimately up to the club to decide.
Given how well the centre-back is performing, you'd have to imagine Mikel Arteta will try to keep him. According to Football.London, it's not going to be hard to convince the player.