Kalidou Koulibaly wins Chelsea's PFA end of the season award (Photos)
Chelsea football club towering defender Kalidou Koulibaly bagged his first award at Chelsea yesterday when he received the Chelsea Foundation and PFA community champion award for his humanitarian service during the just concluded Ramadan celebration.
Recall that Chelsea gave out Stamford Bridge to the Muslim families to openly observe there Ramadan celebration and defender Kalidou Koulibaly played a key role during the celebration.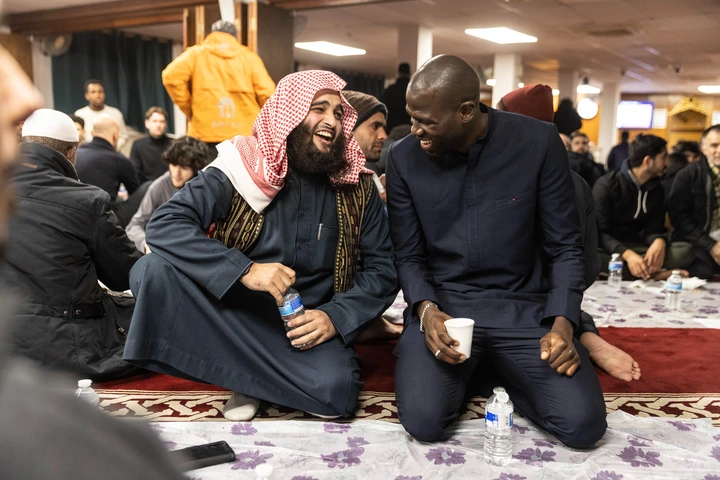 Kalidou Koulibaly during the Ramadan celebration via Twitter photos.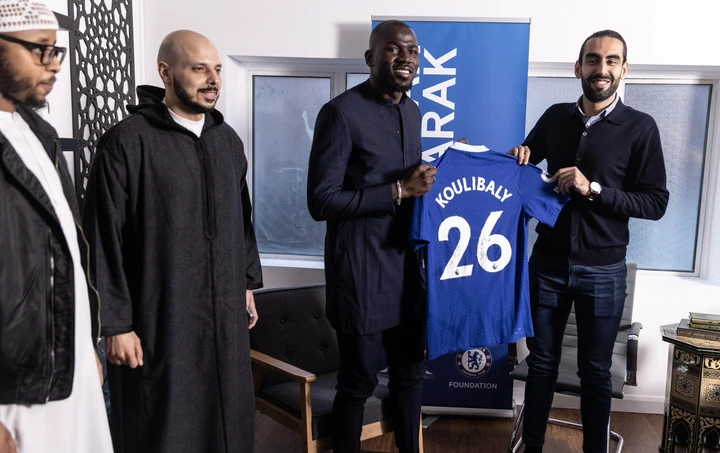 Kalidou Koulibaly and members of the Muslim communities via Twitter photos
He was spotted serving food and interacting with members of the Muslim communities and his work have now been hugely rewarded by Chelsea Foundation and the PFA, he was handed the community champion award at Cobham training ground yesterday.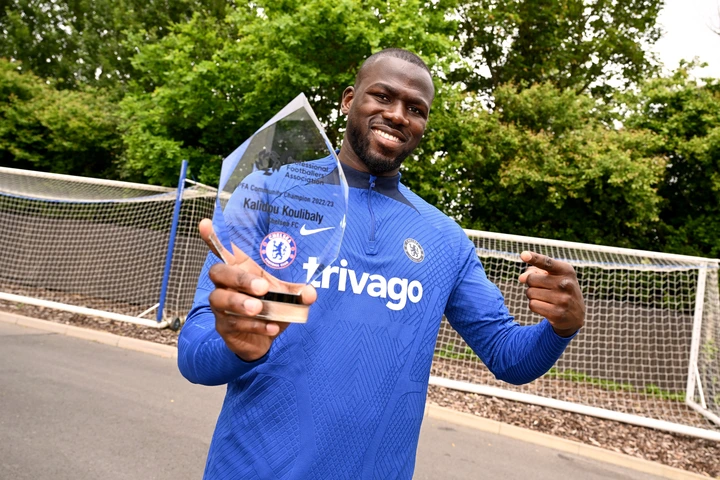 Kalidou Koulibaly shows off his community champion award via Twitter photos.
The Senegal captain have endured am inconsistent season in his first season with Chelsea due to injury and fitness issues but will be hoping to bounce back next season and push the club back to where they belong.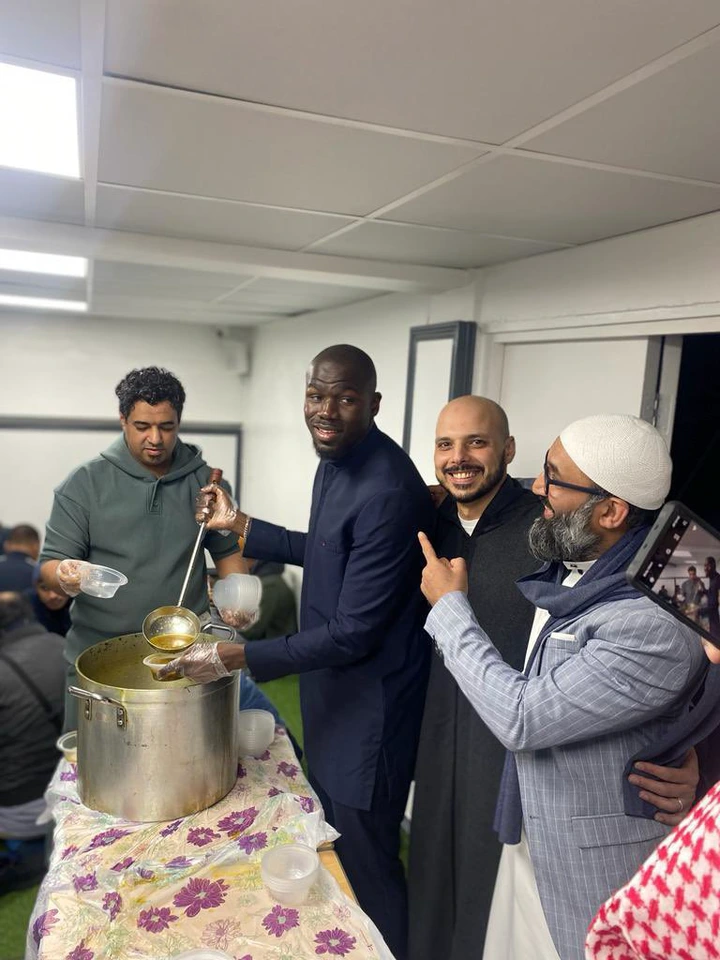 Kalidou Koulibaly serving food during the Ramadan celebration via Twitter photos