List of 4 Africa teams that have reach quarter-final in world cup
Morocco booked a spot in the Quarterfinals of the FIFA World Cup tournament in Qatar on Tuesday evening.
After a hard-fought and relentless pursuit for a goal during the normal playing time and extra Time, the Atlas Lions of Morocco made it to the Quarterfinals at the expense of Former World Champions Spain through penalty shootout.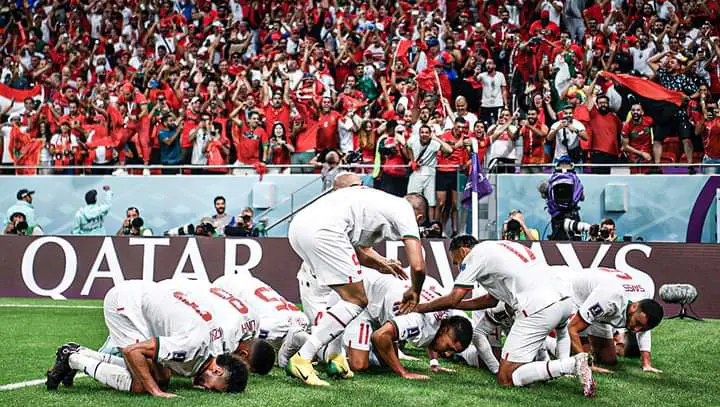 Morocco is the only Africa Nation that is still in the FIFA World Cup tournament in Qatar. The North Africa Team, alongside the Teranga Lions of Senegal were the only Africa teams that qualified for the knockout rounds as Tunisia, Ghana and Cameroon were sent packing at the group stage.
Senegal was eliminated on Sunday by England in their Round of 16 game while Morocco proceeded to the Quarterfinals after the elimination of the Spanish National team.
After qualifying, the Atlas Lion joined an exclusive list of African Nations that have reached the Quarterfinals in the FIFA World Cup.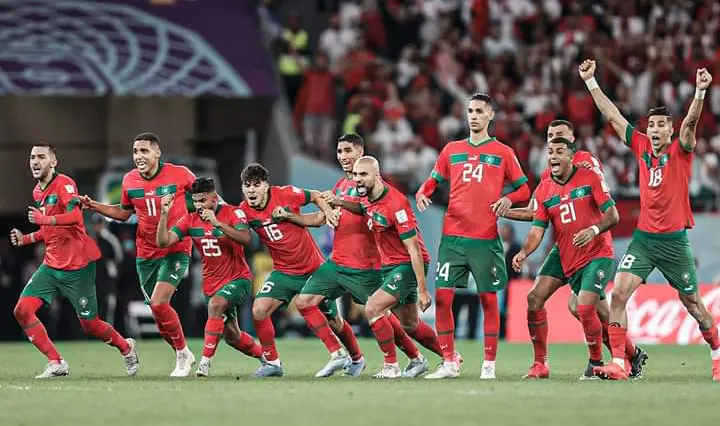 In the long history of the FIFA World Cup, Africa has never went beyond the Quarterfinals. The first time that Africa team reached the Quarterfinals was in 1990 and it was Cameroon that reached that stage.
Senegal also got to the Quarterfinals in 2002 but they couldn't go beyond that. Ghana, in 2010, reached the Quarterfinals but Uruguay eliminated them.
Cameroon – 1990
Senegal – 2002
Ghana – 2010
Morocco – 2022