Mauricio Pochettino helps to bring Neymar, Mbappe, Kane to Chelsea – fans request
Baring any last-minute changes, Chelsea FC will announce former Tottenham Hotspur coach Mauricio Pochettino as their new coach. Pochettino is expected to take over from Frank Lampard, whose deal as Chelsea interim manager will expire at the end of this season. Pochettino emerged as Todd Boehly's favorite for Chelsea's vacant managerial position after he and his co-owners met with more than two coaches.
Despite the success he recorded during his time as Tottenham Hotspur coach, some Chelsea fans believe that Pochettino is not the coach that their team needs right now. However, some believe that he is the kind of manager who will take Chelsea back to where they belong.
So Chelsea fans are now divided into two groups. The group that believes in Pochetino and the group that doesn't
Every football lover, especially those who know Pochetino very well, will agree that he is a good coach but not without flaws. So, in this article, we will review the pros and cons of Chelsea hiring Mauricio Pochettino as manager.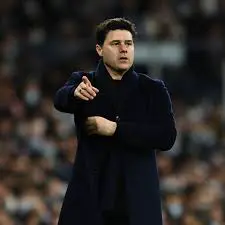 Pros.
1. He is a coach who knows how to get results without spending much money.
After spending a lot of money in the January transfer window, I will be surprised if Chelsea spends much more in the summer. Todd Boehly has gotten some good players, and what the team needs now is a manager who can get the best out of these players. And Pochettino is definitely a man Chelsea can trust for this job. He did it at Tottenham, so I believe he can do it at Chelsea.
2. Pochettino knows how to develop young players
It was during his tenure as a Tottenham Hotspur coach that players like Kyle Walker, Son Heugmin, Eric Dier, and others broke out. Most of the good players that Tottenham Hotspur paraded today were players that he developed. Currently, Chelsea has many players who are not performing to expectations, and hiring Pochettino may do these players a lot of good.
Cons
Pochettino is not the kind of manager who knows how to win trophies.
Tottenham had a lot of good players during Pochettino's tenure. In fact, Tottenham Hotspur under him is not a team that anybody will want to face. But with all the good players they paraded then, they did not win a single trophy. The biggest achievement the team recorded under him was the Champions League final.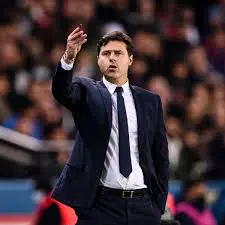 Considering how he failed to win a single trophy with Tottenham Hotspur, one would be justified in doubting Pochettino's ability to win trophies for Chelsea.