PSG now wants to show its authority and place the club above everything, including Kylian Mbappé.They no longer want players to be above the institution.No one is now irreplaceable.(Source: @le_Parisien_PSG)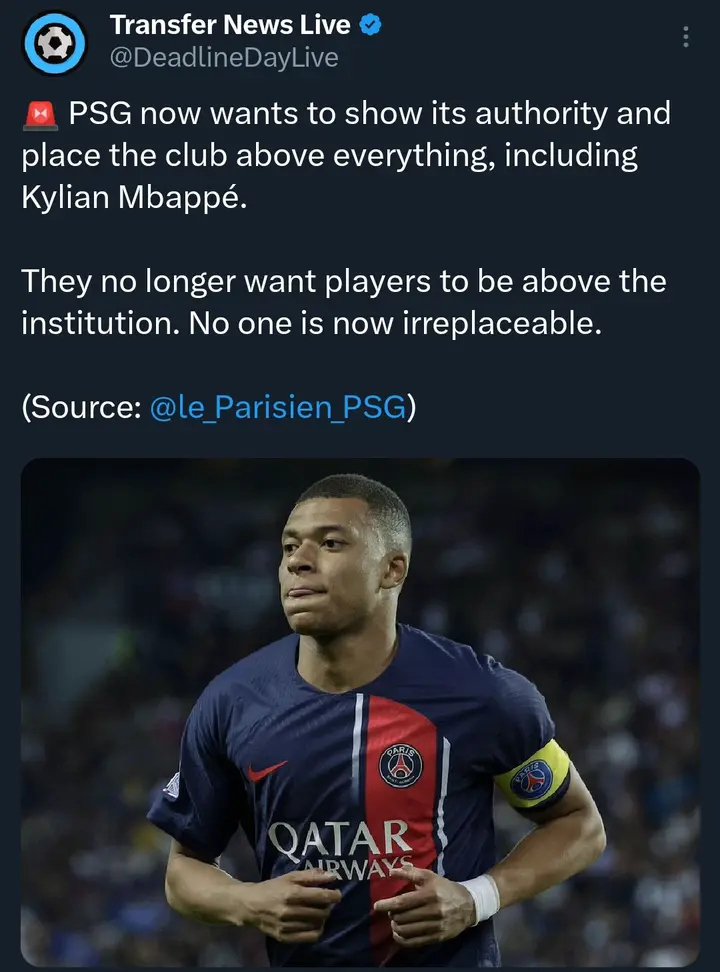 Al-Hilal verbally offered a salary of $20M/year to Romelu Lukaku during a meeting in Paris yesterday.The Belgian striker is interested but wants a lot more money.(Source: @Santi_J_FM )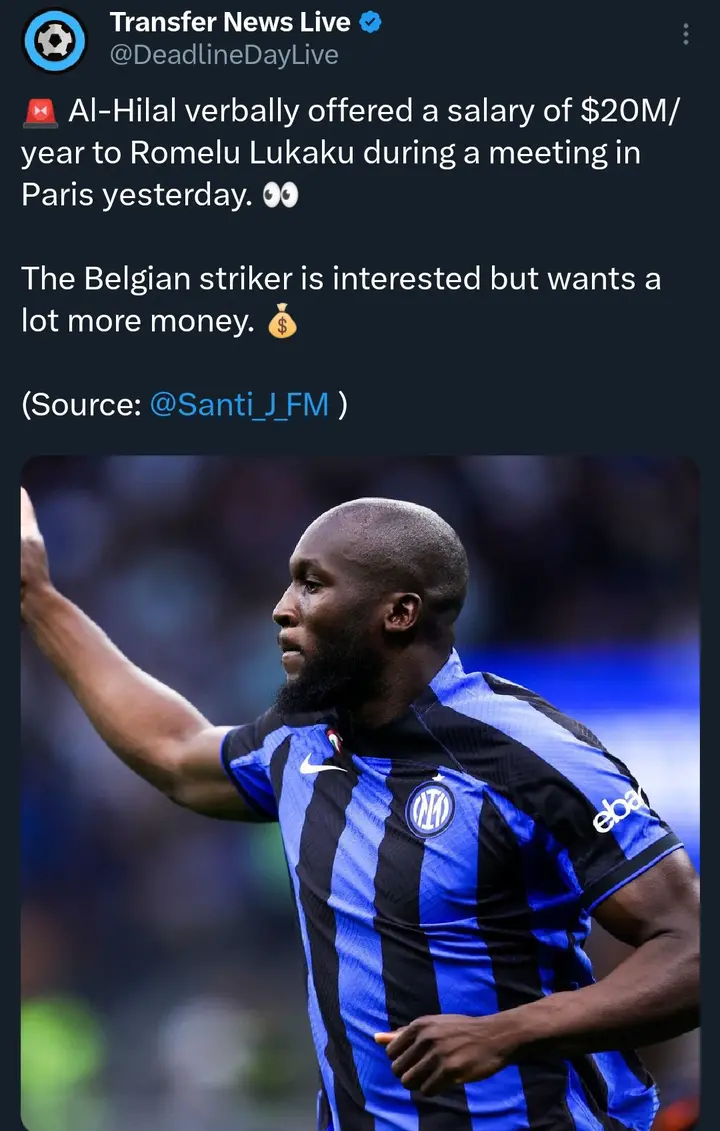 Kim Min-jae is all set to join Manchester United.From July 1st, he is expected to be a Manchester United player once they pay his €60m release clause.The defender has 'accepted' a contract offer worth £9m-a-year.(Source: @mattinodinapoli)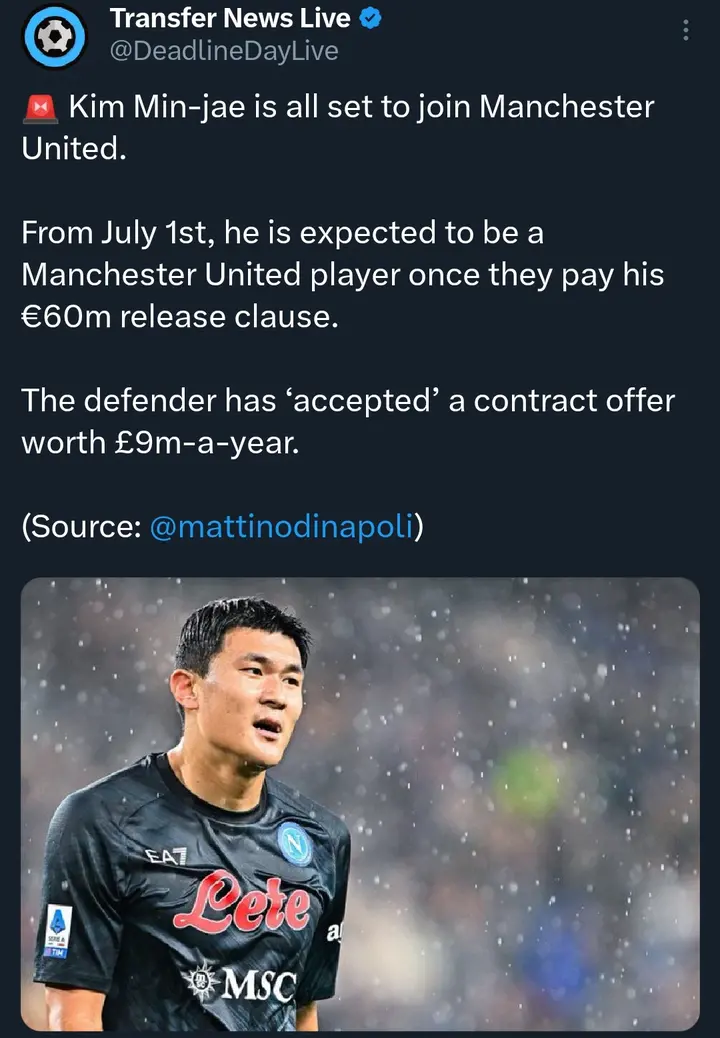 Understand Turkish gem Arda Güler will be now available for just €17.5m fee net after taxes/solidarity yes, just €17.5m for one of the biggest talents in Europe as release clause will be activated after playing 1500 minutes.Many top clubs, trying to convince the player.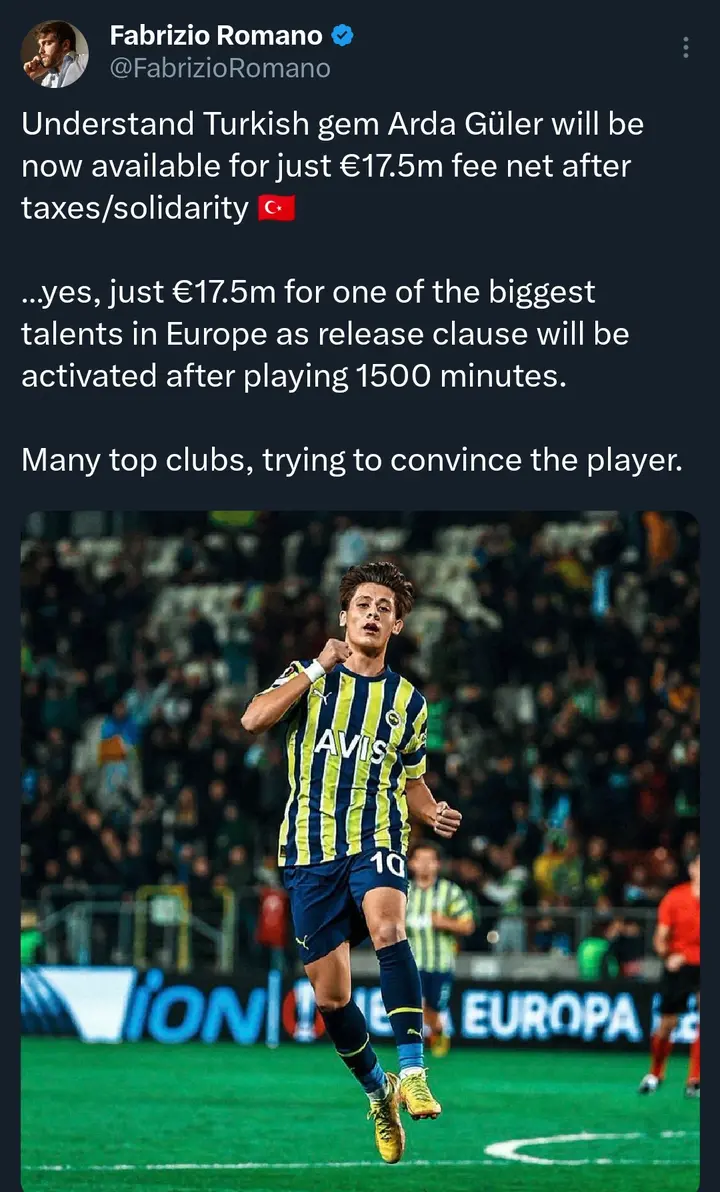 Mike Maignan is NOT interested in joining Chelsea this summer. (Source: @Santi_J_FM)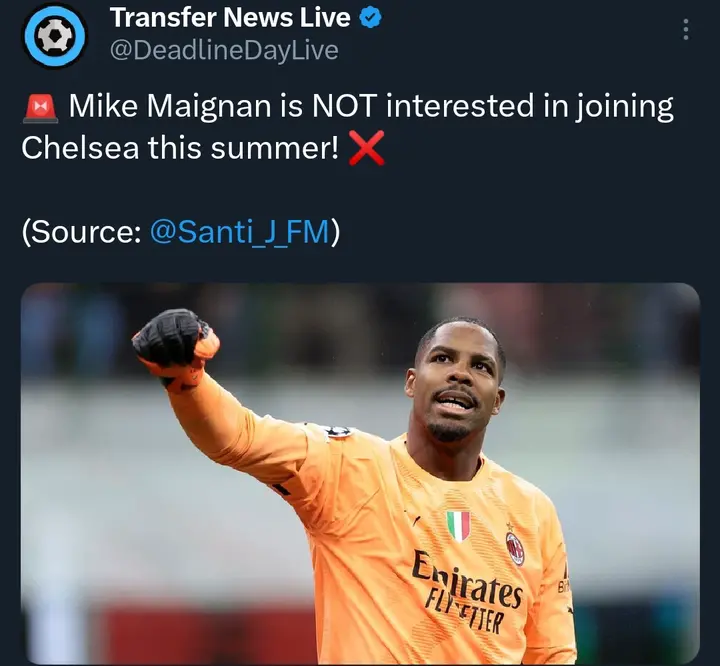 Mike Maignan is not ready to move to West London and join Chelsea after impressing for AC Milan last season and reaching the semi finals in the Uefa champions league semi final where they were eliminated by Inter Milan.The 27 year old wants to stay at the club as he feels they have better plans football wise than Chelsea FC for next season.Chelsea now have switched their interest to André Onana who was impressive for inter Milan good run in the champions league.