Aston Villa striker Ollie Watkins does not think Malo Gusto should have been sent off for Chelsea yesterday.
Malo Gusto was handed a red card in Chelsea's 1-0 defeat against Villa after a VAR review, but Watkins thinks the initial yellow he was shown was enough.
Speaking to BBC Sport after the game and as shown on Match of the Day 2, the England forward said: "I thought it was definitely a yellow card but I'm not sure about the red card, that gives us the advantage, 10 men and we then created a few chances — maybe not as many as we should with them having 10 men — but it's nice that we caught them on the counter and I got my first goal of the season."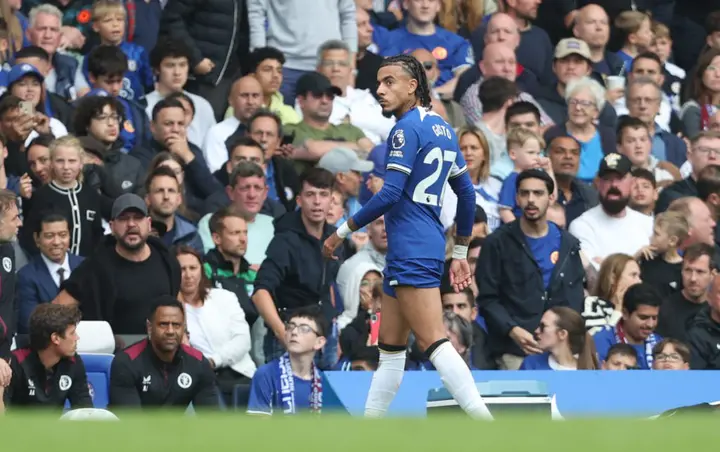 Even if Gusto did not get sent off, Chelsea still would have struggled to beat their opponents.
They obviously failed to score before the Frenchman's dismissal and have not netted since their 3-0 win against Luton Town last month, showing just how difficult Mauricio Pochettino's men are finding it to beat opposition goalkeepers right now.
Was it a red card?
While some clearly feel it was harsh, you can understand why Jarred Gillett sent Gusto off in the end, with the French youngster's studs going into Lucas Digne's ankle after he initially won the ball.
It was a bit of play that was deemed as dangerous and reckless, so Gillett felt he was left with no choice.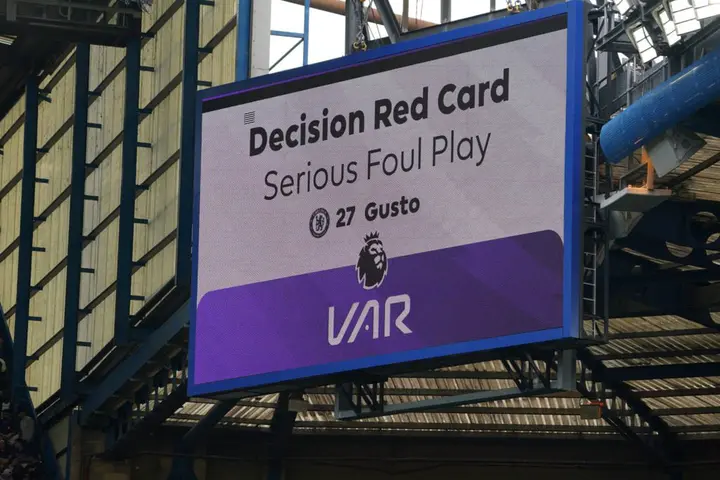 Overall, it was another disappointing day for Chelsea, who will now be looking to bounce back with a win against Brighton & Hove Albion in the Carabao Cup.
But with the way that Pochettino's side have been playing lately, if Roberto De Zerbi puts out a strong team, it really would not be a surprise if they fell to another defeat and were knocked out of the competition.