Chelsea booked their spot in the finals for the Club World Cup competition after they beat Al Hilal one-nil.
The match was rather a one-sided affair for Chelsea, they held most of the possession and also created enough chances that could have led to more goals.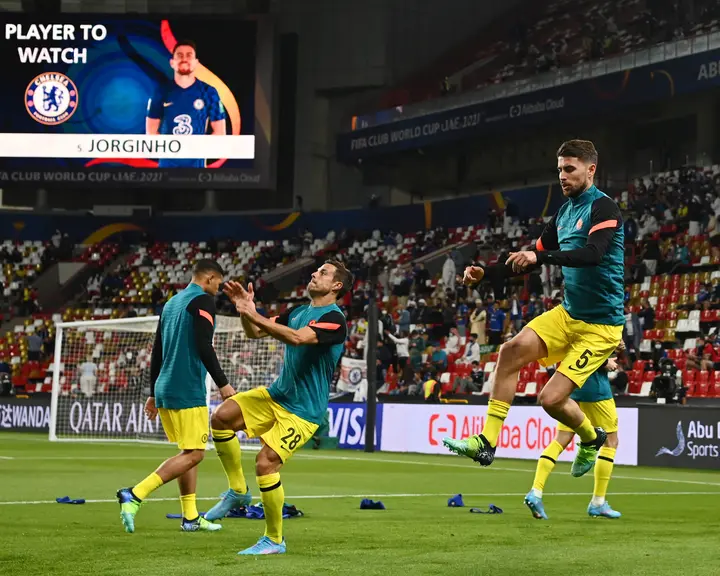 Photo Credit: Chelsea FC
During the game, Jorginho was substituted at halftime for Ngolo Kante after the first half.
What was thought to be a tactical substitution by the assistant manager turned out to affect the team performance in the second half of the game.
Chelsea failed to control the tempo of the game and also lost possession in midfield that led to a good counter-attack by the opponent's thanks to Kepa's heroics.
It would have been safer to leave Jorginho in the game for a longer period before getting on Kante. This is due to the player's ability to retain possession and control the tempo of the game. But the player that shouldn't be substituted is Hakim Ziyech which contributed to the Chelsea 1-0 lead before the break, Mason Mount did not play as he usually did rather causing problem in the wing side
Hopefully, the manager would look back at the team performance in the second half and do the right thing in the finals.