The clash between Chelsea and Arsenal is one of the most highly anticipated fixtures in the English Premier League. With so much at stake, both teams are gearing up for an intense showdown.
While the ultimate outcome remains uncertain until the final whistle blows, there are intriguing player battles that could sway the result. In this article, we will delve into three pivotal player matchups that may determine the victor of the London Derby.
1. Declan Rice vs Caicedo: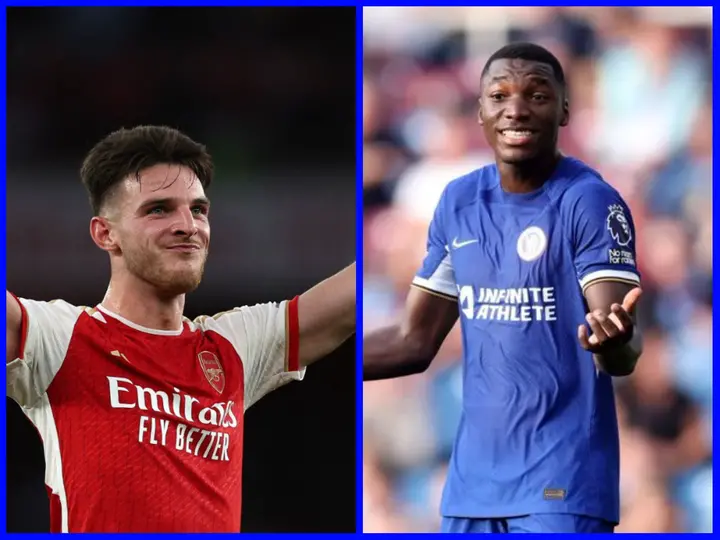 The midfield is often the heart of any football match, and in this London Derby, the battle in the middle of the park will be fiercely contested. Chelsea and Arsenal have invested significantly in their midfield reinforcements. Chelsea secured the services of Lavia, Ugochukwu, and Moises Caicedo, while Arsenal signed Declan Rice as a replacement for the departed Granit Xhaka.
Both Moises Caicedo and Declan Rice have quickly acclimated to their new surroundings and are poised to play pivotal roles in this clash. Winning the midfield battle is crucial, as it involves breaking up counter-attacks, orchestrating play, absorbing pressure, and launching attacks. The victor in this contest will likely set their team on the path to victory. Caicedo's tenacity and Rice's composure will be essential qualities in determining the outcome.
2. Colwill vs Gabriel Jesus: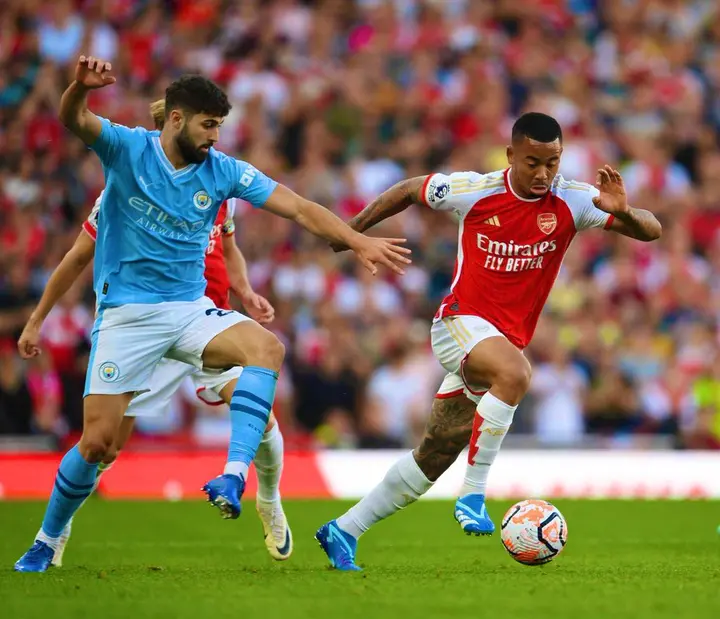 In this intriguing battle, young Chelsea defender Levi Colwill faces the daunting task of containing the skillful Gabriel Jesus. Known for his dribbling and technical prowess, Jesus has left even top defenders like Gvardiol and Robertson struggling to keep him in check. Colwill's defensive prowess will be tested, and his ability to neutralize Gabriel Jesus could be a game-changer.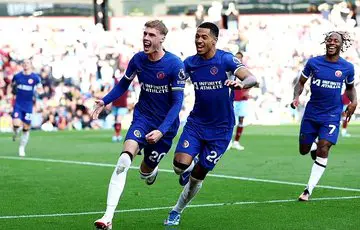 On the other hand, Gabriel Jesus must keep Colwill occupied and deter him from showcasing his exceptional long-range passing and precision through balls. This battle will not only determine who prevails in the defensive third but also affect the overall rhythm of the game.
3. Martinelli vs Cucurella/Malo Gusto/Reece James: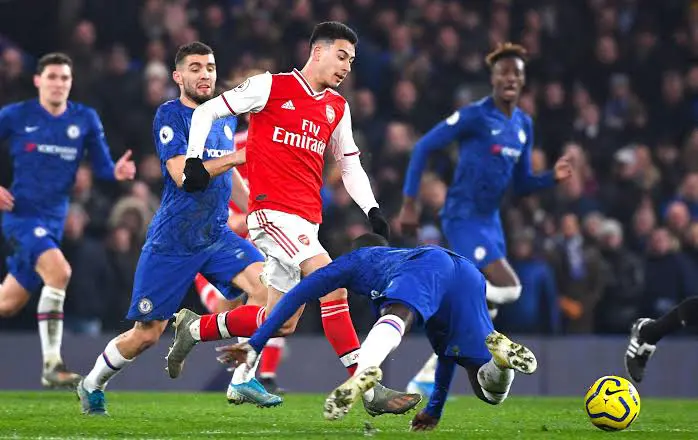 Perhaps the most decisive battle of the match will be on the flanks, where Arsenal's Martinelli will aim to exploit any gaps. Regardless of Chelsea's choice for the right-back position, they will have their hands full. Martinelli's searing pace and offensive threat require unswerving focus to keep him at bay.
Whether it's Cucurella, Malo Gusto, or Reece James, the chosen right-back's ability to thwart Martinelli's advances and prevent him from unleashing his potential will be of paramount importance. Any lapse in concentration could lead to a game-changing moment, making this battle one to watch closely.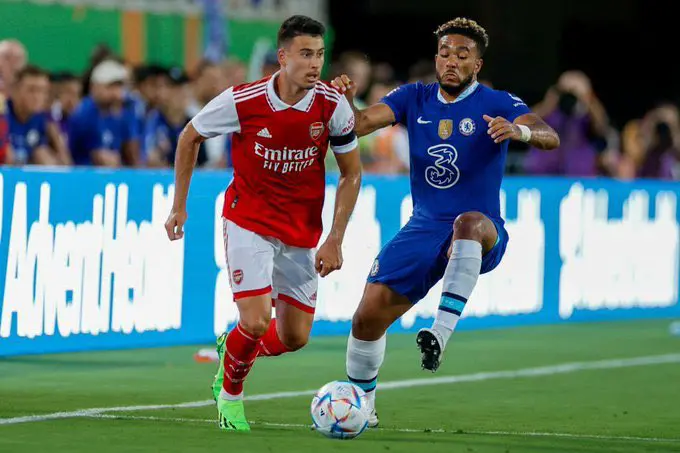 As Chelsea and Arsenal prepare to lock horns in the London Derby, these three key player battles will undoubtedly shape the outcome of the match.
Declan Rice vs Moises Caicedo in midfield, Levi Colwill vs Gabriel Jesus in the defense, and Martinelli vs the right-back will be encounters that fans and pundits alike will be closely monitoring. The victors of these individual battles may well determine who emerges triumphant in this high-stakes clash.