Please come back to Chelsea, fans react as former star player scored in the nations league
After an intense start of the league this campaign, players went on an international break to represent their various national teams.Players who have been doing well this season were named to their respective 25 man squad to represent their country in the next coming friendly fixtures.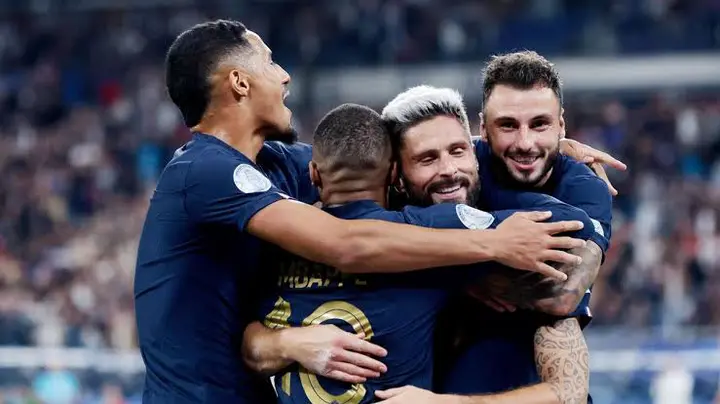 Players who were in terrific form continued to show their class in the national team despite changes of formation, coach, environment and teammates.Last night, alot of matches were to be played in the uefa nations league.Croatia was to play against Denmark while France were to face Austria.Poland played against inform Netherlands.France were again to of thier game thanks to Olivier Giroud and Kylian Mbappe goals last night.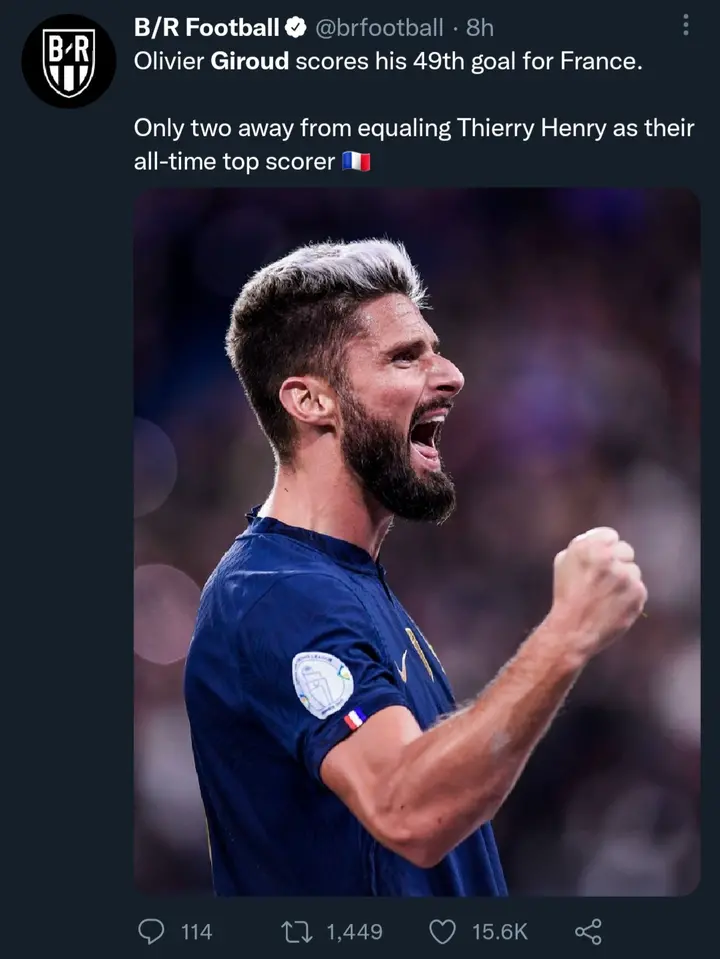 Both players scored and assisted for less blues in their first win of this nations league.Giroud was at his best and fans went on to praise the 35 year old as he became the oldest player to score for France national team.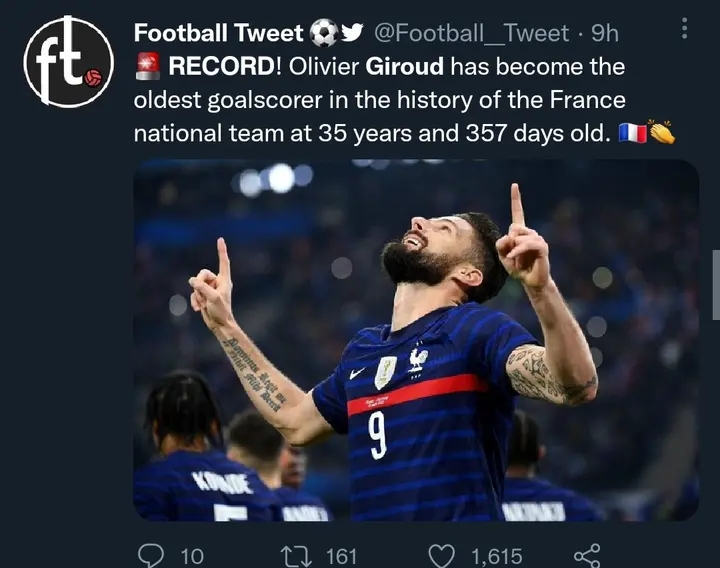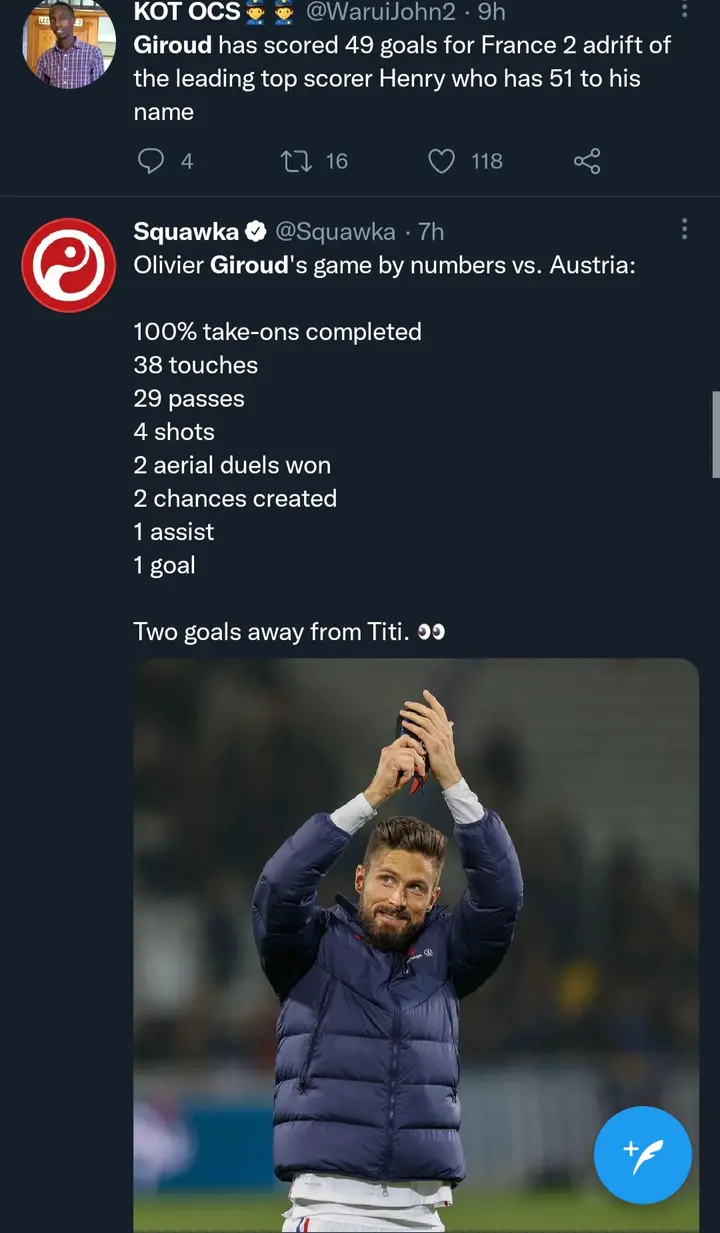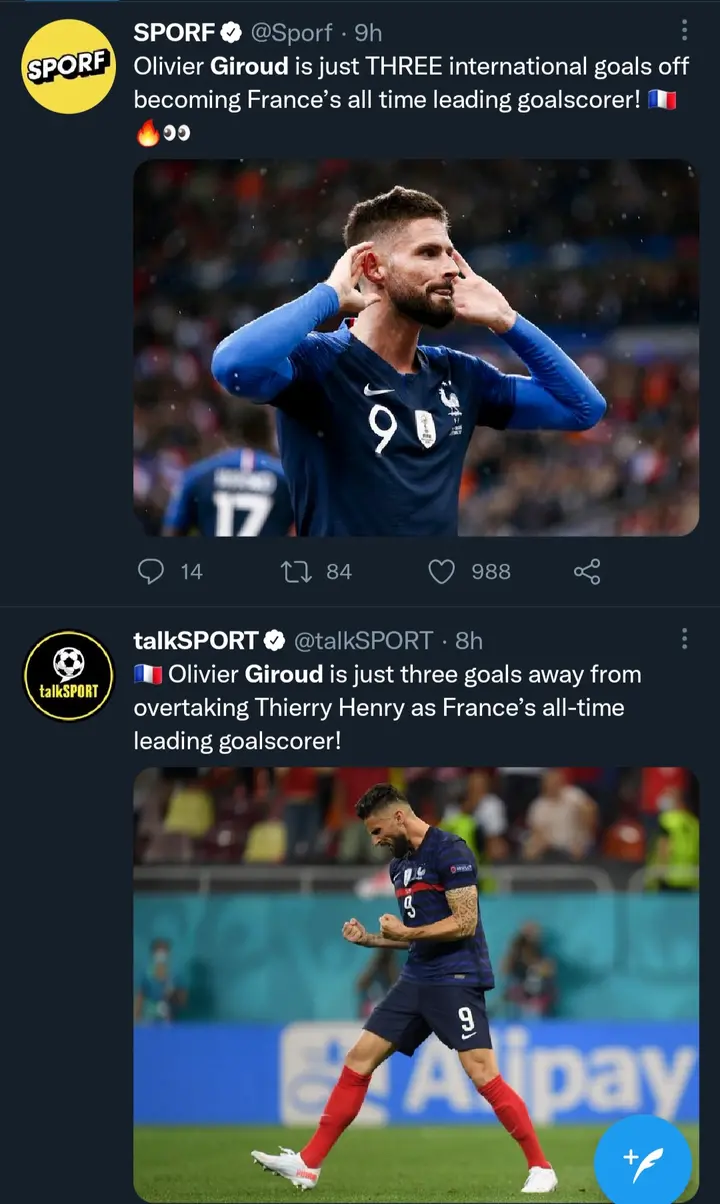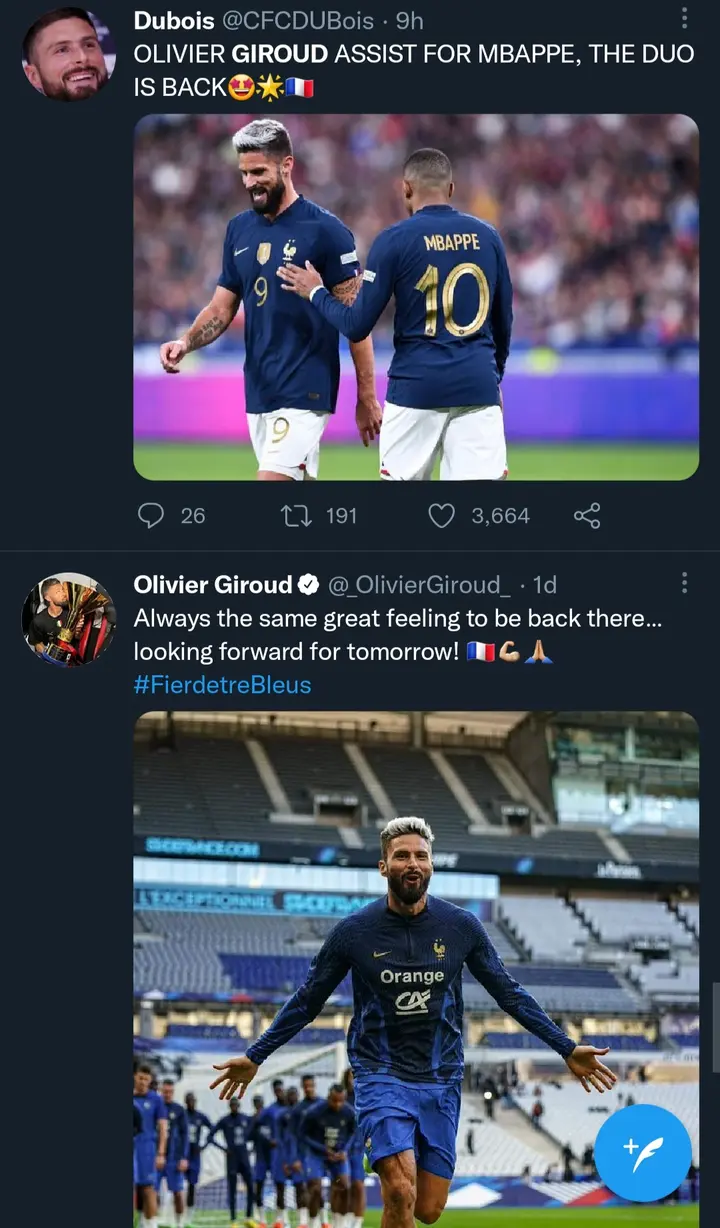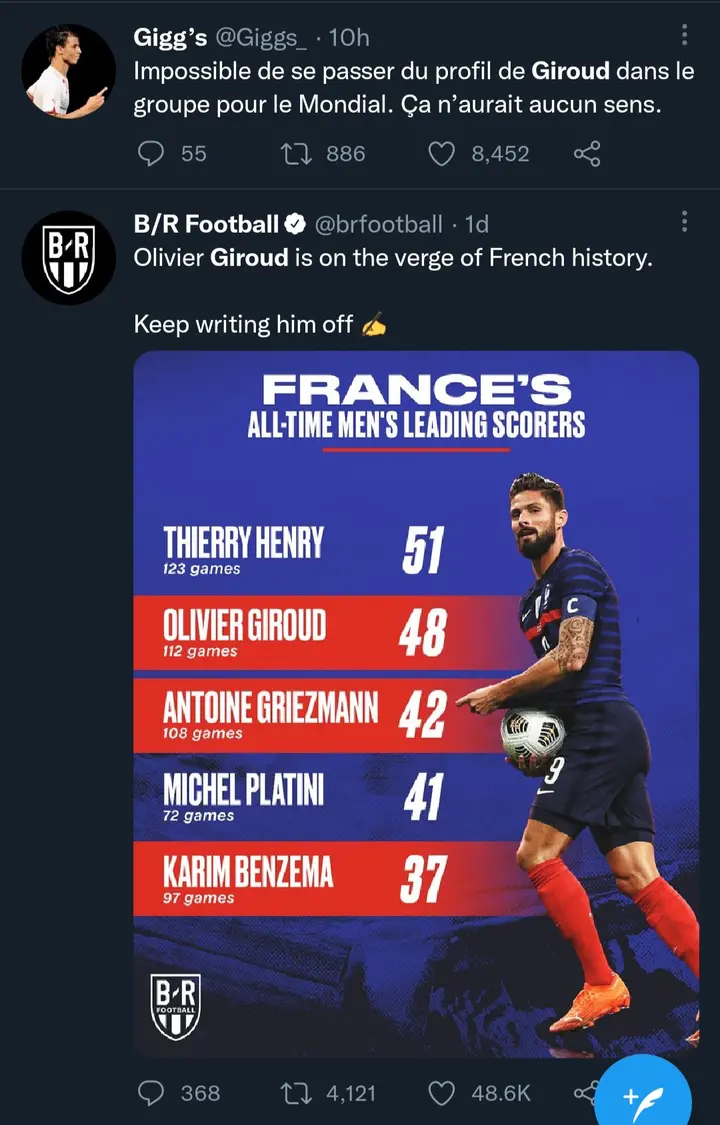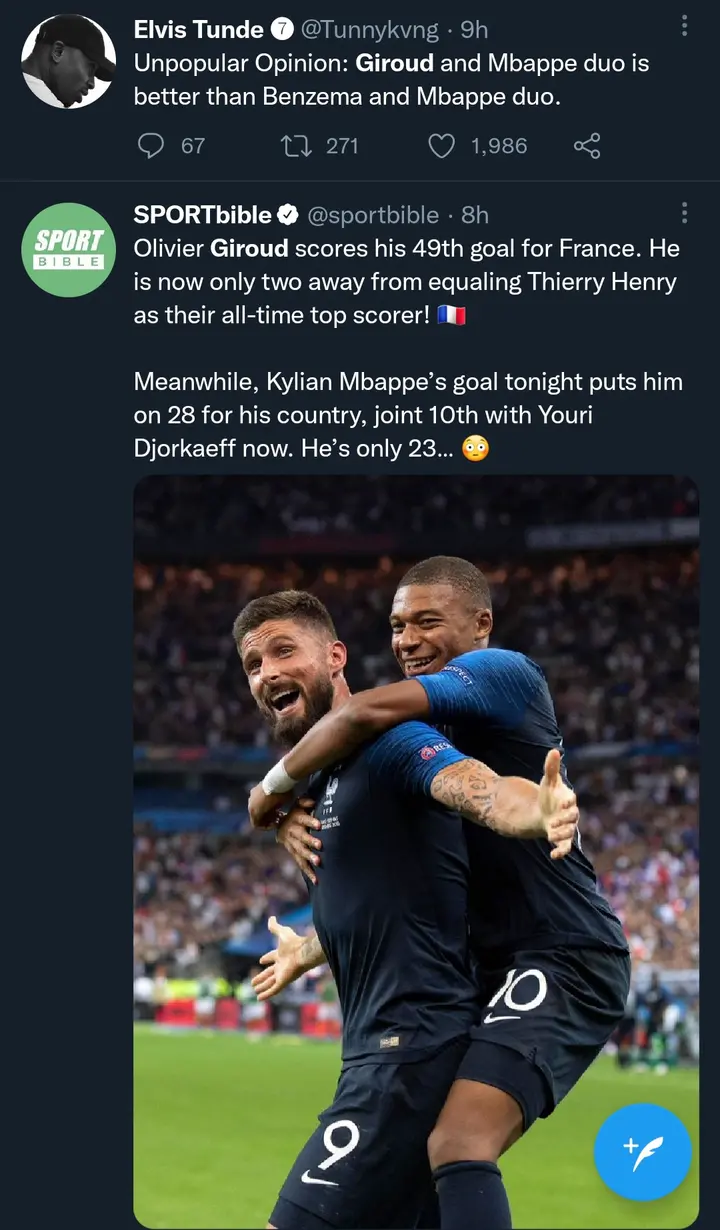 He also scored his 49th goal for France only two goals behind all time leading topscorer Thierry Henry.Fans especially those who supported Chelsea wished Giroud would be back at the club considering his top form this season.