Chelsea fans are disappointed after going down by three goals in the first against Brighton Football Club in a tactical match. Chelsea's Boss, Graham Potter has gone back to American Express Community where he was the Manager before joining the Blues.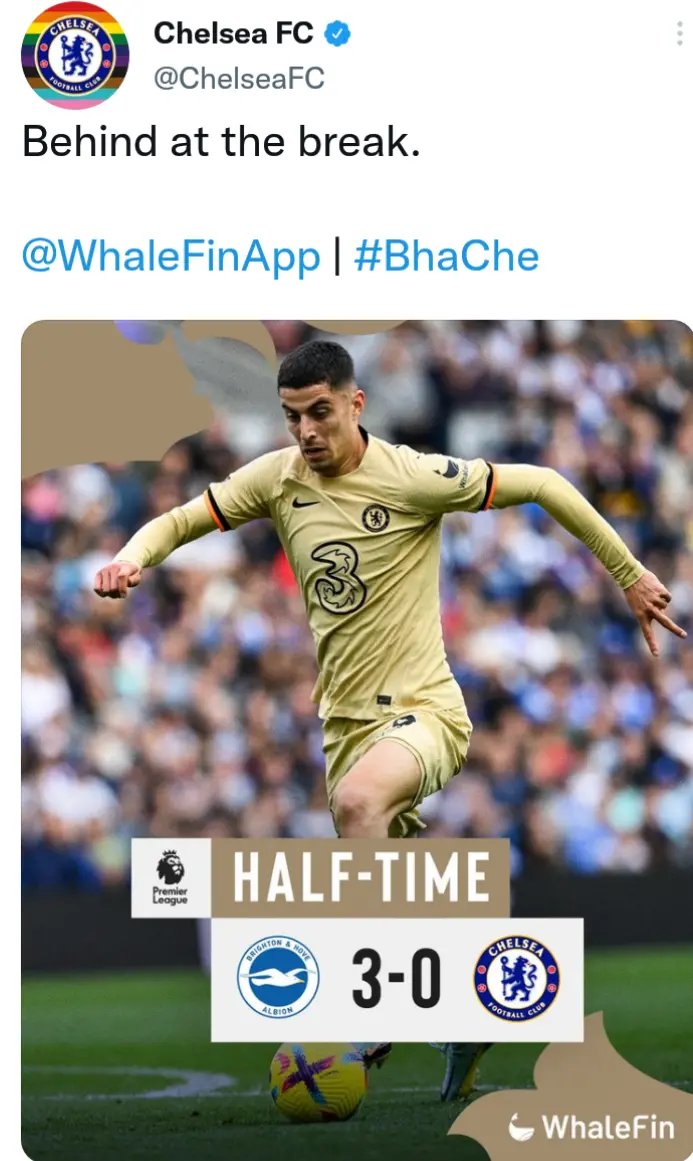 What has shocked Chelsea fans is the fact that out of the three goals Brighton has scored, two of them have been as a result of own goals from Loftus-Cheek and Chalobah. The other goal was scored by sensational Trossard in the fifth minute after rounding Kepa.
Raheem Sterling has been criticized by a section of Chelsea fans for his poor performance in the first half against Brighton. He seems to lack precision and concentration in the final third with most of his passes being misplaced.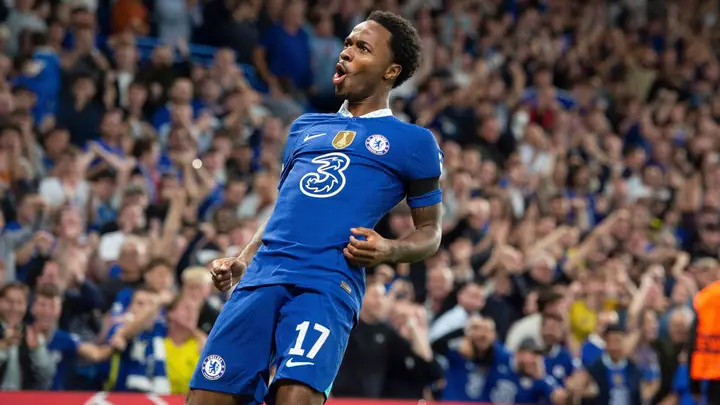 Chelsea fans thought that the signing of Sterling would help transform their attack by providing more firepower in the final third but it seems that hasn't gone as anticipated. Some of Chelsea fans have called for the sell of Sterling due to his poor performances.
Some of their reactions are as follows;
@Inzspeaks No joke, Raheem Sterling might be worse than Timo Werner
@olendrisae Never seen him beat a man. Back post tap in merchant.. please sell him immediately
@AlexGolbed Sterling has to stop dribbling AND passing straight into his opponents.
@CFCDaily Always laughed when it was tried to be made out that Sterling was meant to be a 'marquee signing'
@BSTComps I will never forget when I got cooked for questioning Sterling, he is so terrible at passing
@Hassansaf Sterling has become a liability for the team..his precision in the final third is so bad
@ccyuhsa He can't do anything on his own..He should be sold immediately without any delay
@CFCLiam Cut inside, get tackled, repeat. that's what he does everytime
@cfconshis i'm actually shocked as to how bad he has been