Suffering Chelsea traveled to Vitality stadium on Sunday to take part of the Premier League matches against Bournemouth. According to the game, Pochettino has to change a LOT for the Blues to have anything other than a subpar season. Thus far, Chelsea have been too disconnected in possession and too passive out of possession under his tutelage. Today the Blues was quite disconnected in possession. There was big distances between the Chelsea players as there was only a single pivot in central areas. That's why the visitors were effectively dominated.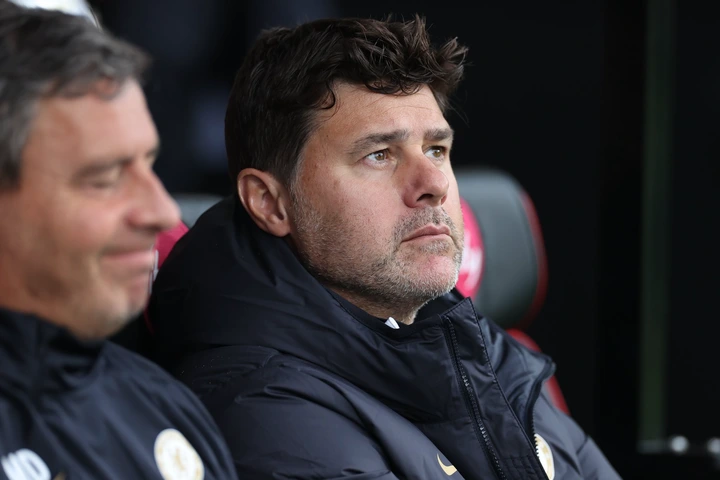 In the game against Bournemouth, some of Chelsea's new signings who were expected to showcase their attacking prowess had poor game. New player Nicholas Jackson had poor performance contrary to every fans expectations. He seemed to be suffering because he had clear passes to score but wasted the ball. One of the most notable is when he got a clear pass but ended up shooting away from the goal post. It wasn't stunning to watch him playing.
Nicolas Jackson. 😭😭

This is Chelsea's striker after spending ONE BILLION British pounds.pic.twitter.com/9qksp58tV5

— UF (@UtdFaithfuls) September 17, 2023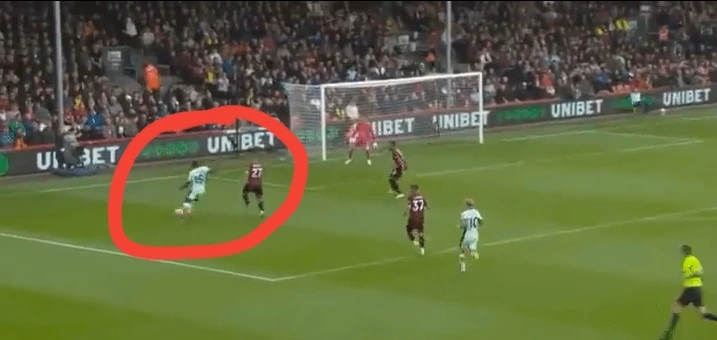 Chelsea fans went on in social media to troll him after his implausible performance against Bournemouth with some saying Jackson this, Jackson that. WAKE UP, PLEASE! Chelsea consistently sign good players that other top clubs want but they ALL underperform. When will you realise that the players are not at fault, & that it is the manager, the tactics, the directors, and the process to blame.They believe he is not fit enough for the club and the player should be benched or sold due to his poor game.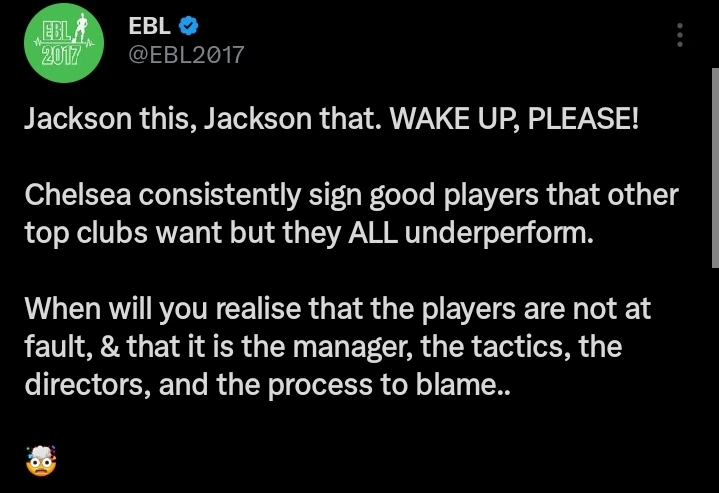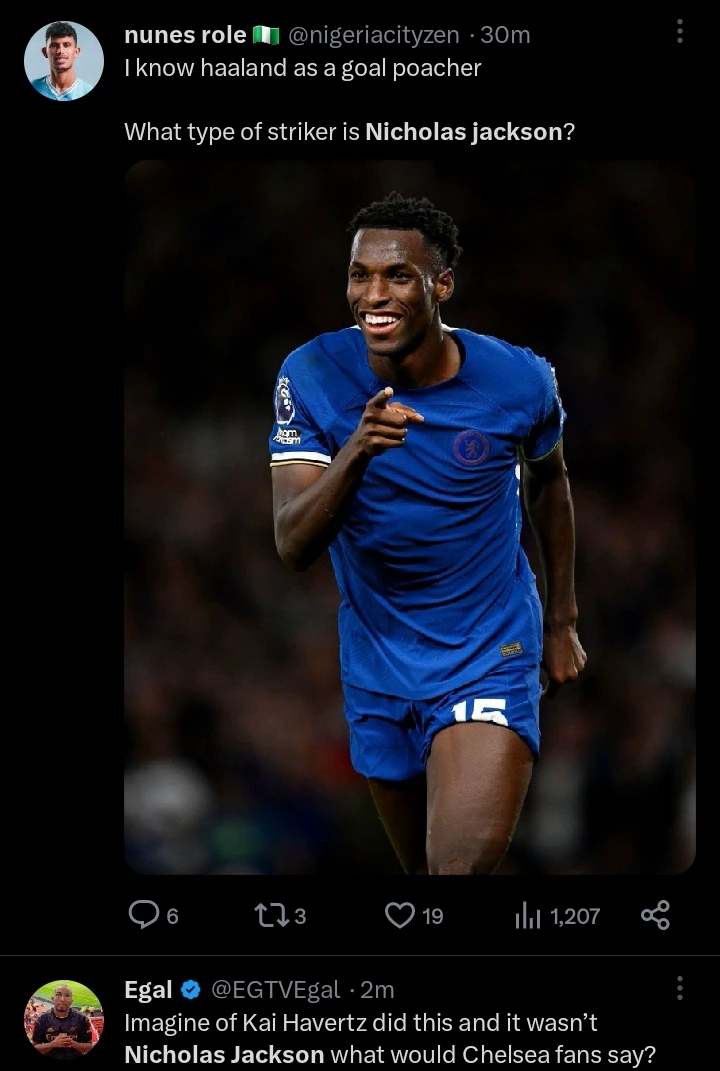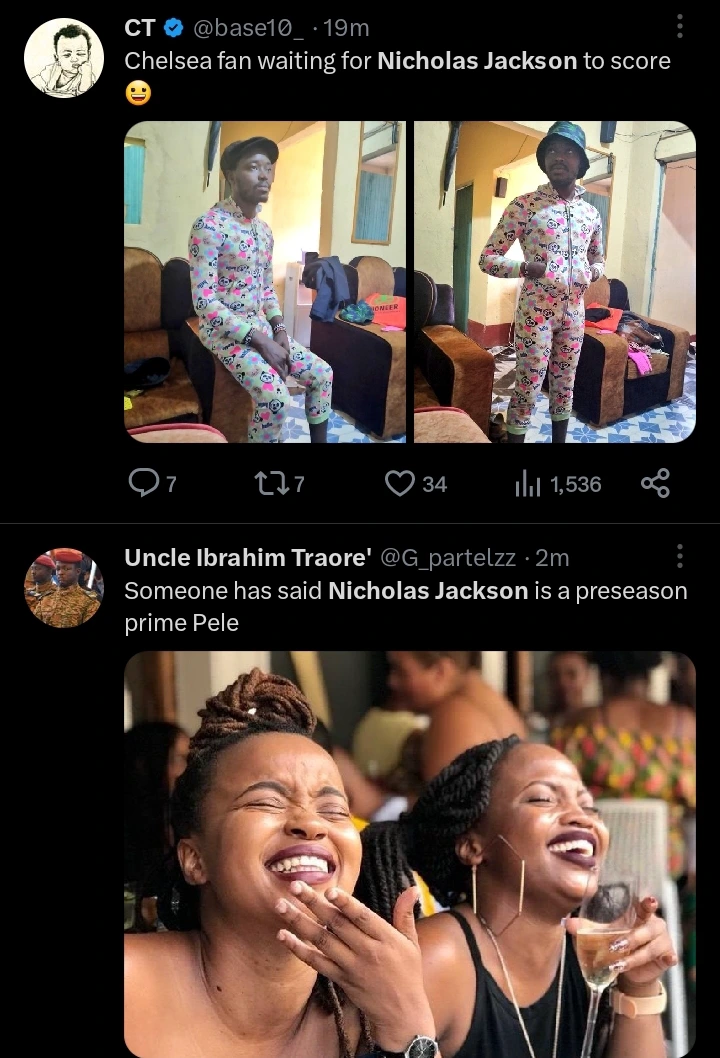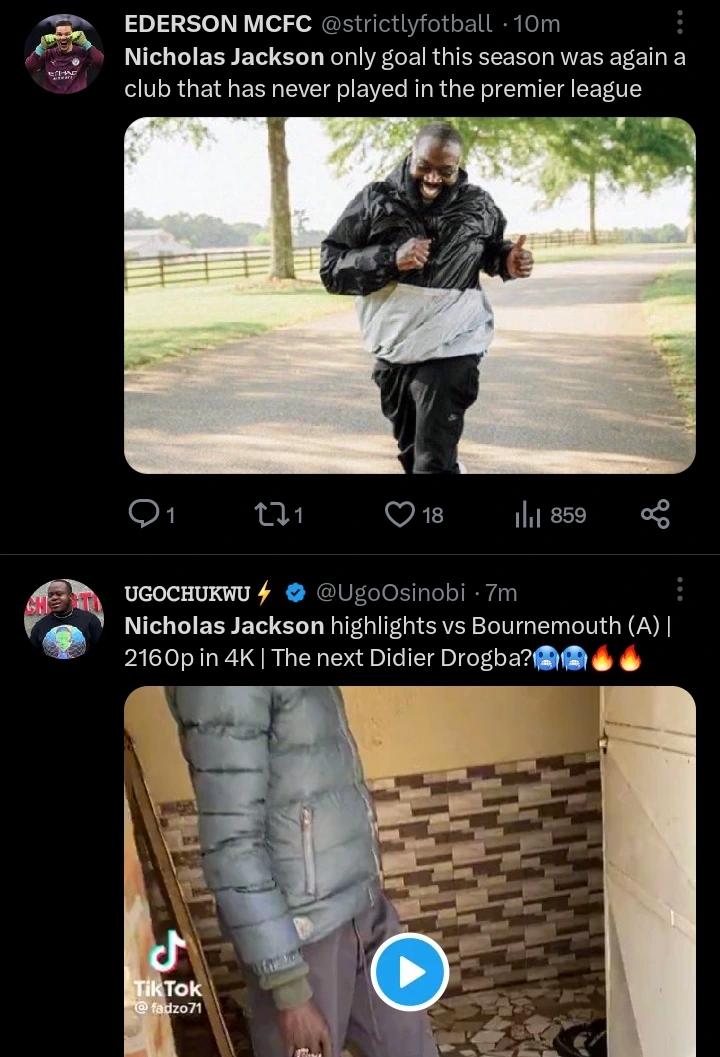 The match ended Bournemouth and Chelsea goalless.