Matchday started with Steve Nottingham Forest facing Pochettino Chelsea at Stamford Bridge. The atmosphere at the bridge was electric as the two elite managers matched for the first time this Premier League season. The Blues this time round started off on the front foot and dominated possession and pressurizing the Forest defense.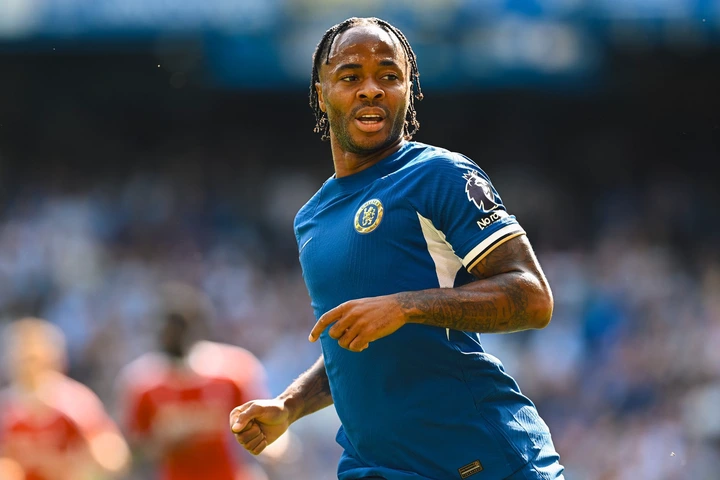 However, though the hosts started the game greatly, some of Chelsea's players the likes of Ben Chilwell had poor performance contrary to every fans expectations. Chilwell had clear passes to score but wasted. One of the most notable is when Raheem Sterling who played like a born-again give him a clear pass but the player didn't finish well as he seemed to be struggling with his poor game. Due to his poor game that's why he was booked for a yellow card.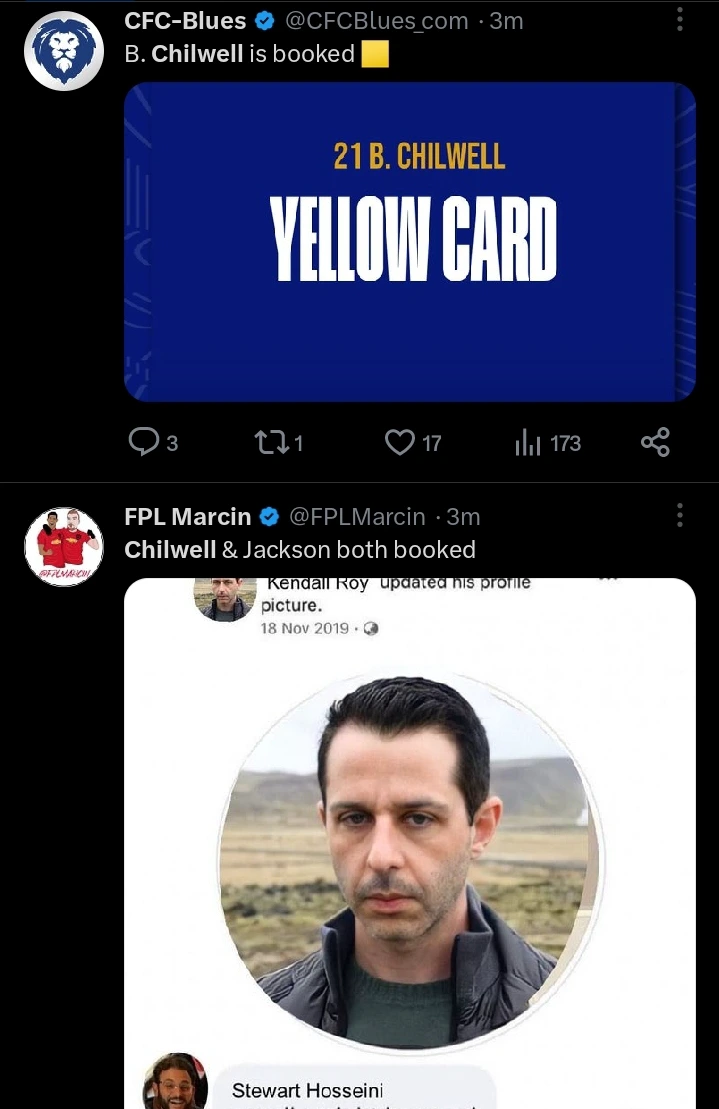 Chelsea fans went on in social media to troll him after his implausible performance during the PL game against Nottingham Forest with some saying Ben Chilwell is the worst player in this Chelsea squad. His technical ability and iq is almost non existent. He sticks out like a sore thumb in this rebuilt team. Pochettino should spare him the embarrassment and bench him. The Blues fans believe Chilwell is not fit enough for the club and Pochettino should bench him.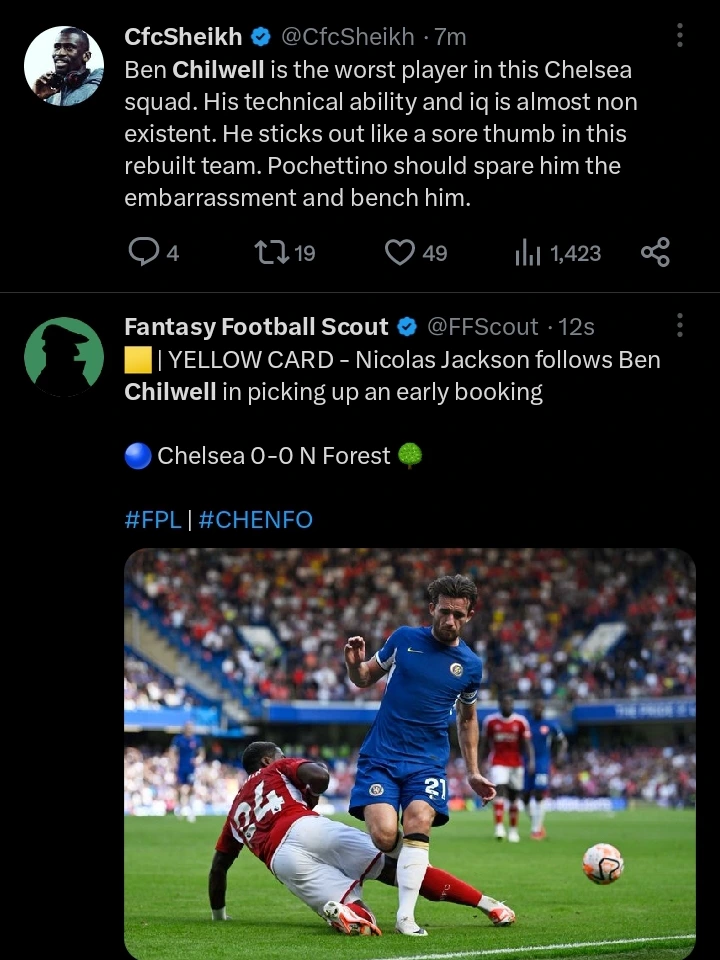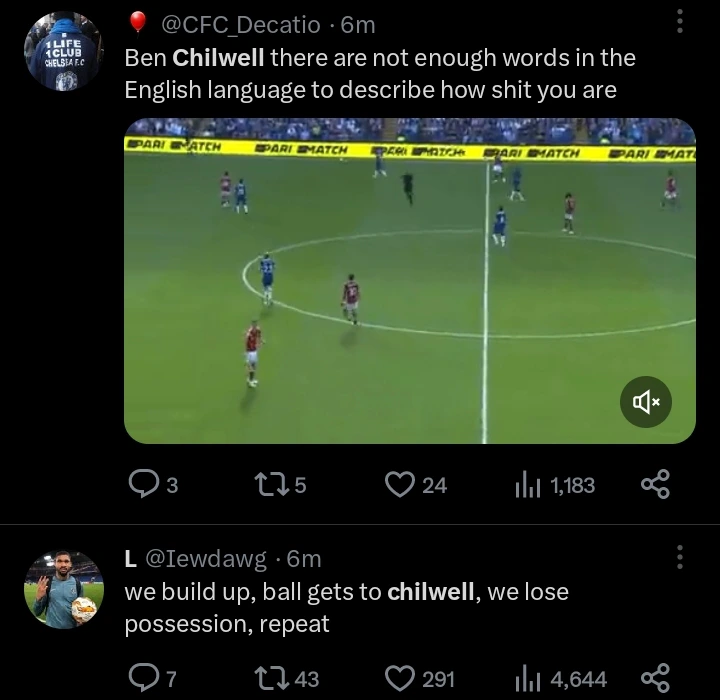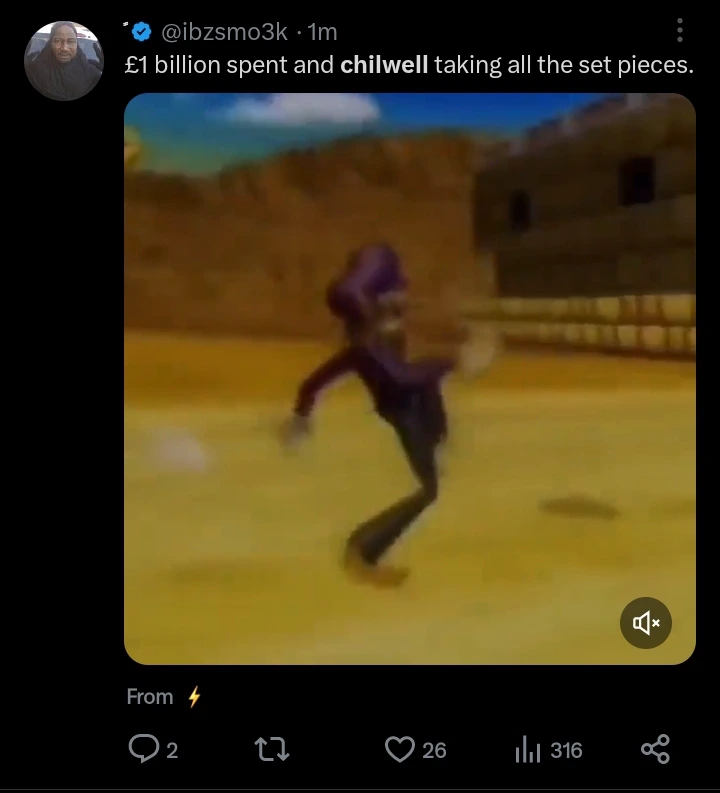 With both teams displaying their attacking prowess to claim the three precious points, first half ended goaless.