The anticipation and excitement surrounding new signings in the world of football are always accompanied by high expectations from fans across the globe.
Pre-season performances serve as an initial glimpse into the potential impact these players might have on their respective clubs. As the pre-season statistics begin to surface, fans are eager to analyze the early form and contributions of their newly acquired talents.
Nicolas Jackson, Chelsea's new signing, has already made a strong impression with two appearances, one goal, and three assists. His performance has ignited enthusiasm among Chelsea fans, who see great potential in the young forward to make a significant impact on the team's attacking prowess.
Meanwhile, Arsenal's Kai Havertz, another high-profile signing, has also started well with one goal in two pre-season appearances. Although he has yet to provide an assist, his contributions on the field are garnering attention from Arsenal supporters.
Christopher Nkunku, Chelsea's another new acquisition, has proven his worth with two goals in two appearances, showcasing his goal-scoring abilities. This performance further strengthens Chelsea's squad and excites their fans about the potential firepower he brings to the team.
On the other hand, Mason Mount, Manchester United's new signing, is yet to find the back of the net or register an assist in three pre-season appearances. While it is still early days, some concerns have been raised among Man United supporters regarding his initial form. So far, so good, Chelsea have had the better Signings but when the season starts we will see how it goes.
Please like, comment and share it on other platforms and follow for more updates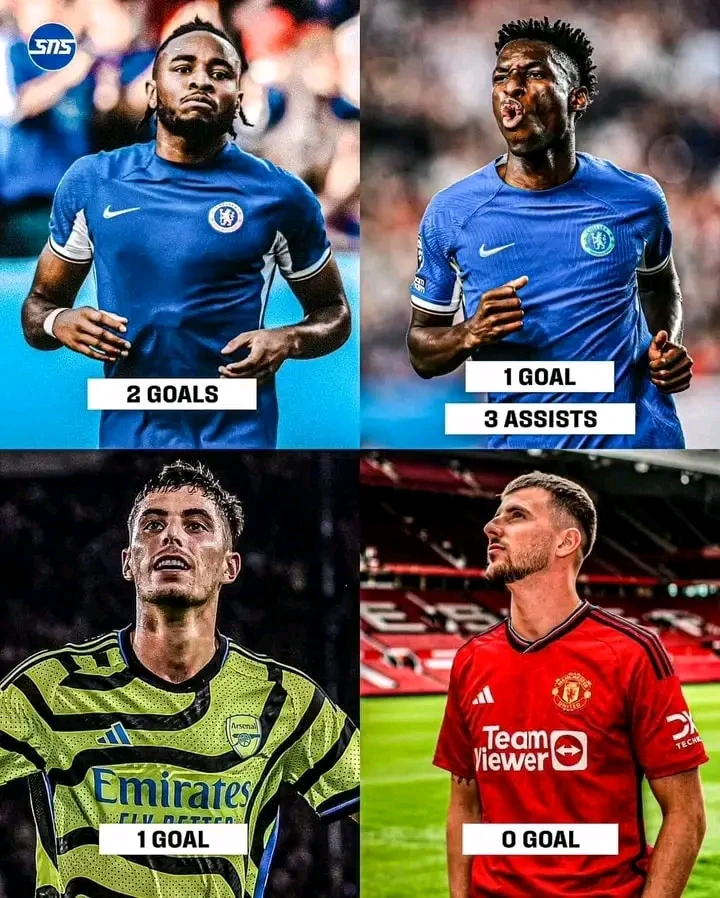 Photo Credit Google